Michele Clark
CFP®, CRPC®
Clark Hourly Financial Planning and Investment Management
President and Financial Advisor
Michele
Clark
CFP®, CRPC®
Clark Hourly Financial Planning and Investment Management
President and Financial Advisor
As a fee-only financial planner, my focus is to offer unbiased financial advice to help you achieve your life goals.
- Michele Clark, CFP®, CRPC®
Fee Only Financial Planner Serving Chesterfield MO, and St. Louis MO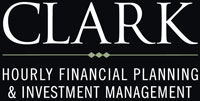 Michele Clark is a
Chesterfield, MO fee-only financial planner
. Clark Hourly Financial Planning and Investment Management provides comprehensive and objective financial planning to help clients organize, grow and protect their assets through life's transitions. As a fee-only, fiduciary, and independent financial advisor, Michele Clark is never paid a commission of any kind, and has a legal obligation to provide unbiased and trustworthy financial advice.
Michele Clark, CFP®, CRPC
,
is a financial planner in St. Louis, Missouri. She is the founder and managing principal of Clark Hourly Financial Planning, LLC, an independent, Fee-Only, financial planning and Registered Investment Advisory firm in Chesterfield, Missouri.
Many planners find their way to financial planning after years in another industry or in corporate finance. However, Michele has spent her nearly 20 year career, helping individuals and families with their finances advising families on topics as varied as; budget and cash flow management, retirement planning, asset allocation, portfolio analysis, investment selection, college planning, lifetime income planning, and other topics depending upon each families's specific situation.
Before starting her own firm, Michele was most recently with a brokerage firm for 12 years. There were 300 families in her practice with assets of $400 million dollars.
Having completed the experience requirements, the educational requirements, and passed the rigorous 2-day, 10-hour CFP® exam, Michele is a CERTIFIED FINANCIAL PLANNER™ practitioner. She is also a CHARTERED RETIREMENT PLANNING COUNSELOR, a member of the Garrett Planning Network, and of the Financial Planning Association.
Michele Clark is a Member of the National Association of Personal Financial Advisors
The National Association of Personal Financial Advisors (NAPFA) is the country's leading professional association of Fee-Only financial advisors - highly trained professionals who are committed to working in the best interests of those they serve.
NAPFA members live by three important values:
To be the beacon for independent, objective financial advice for individuals and families.
To be the champion of financial services delivered in the public interest.
To be the standard bearer for the emerging profession of financial planning
At Clark Hourly Financial Planning we understand that many people put off important financial decisions because they lack either the time, confidence, or desire to handle their finances. We also know it doesn't have to be that way, not with the assistance of a professional financial guide.
Our clients find themselves in a unique, non-judgmental environment where a professional provides solutions so that the stress of unresolved financial issues is traded for results and the confidence of a plan in motion.
Find out more about Hourly, Fee-Only, financial advising, and the benefits to you. Discuss how we can help, and set up your FREE introductory Get Acquainted Meeting – Contact Us Today!
Fee-Only, Fiduciary, Independent:

Three Important Criteria to Consider When Choosing a Financial Advisor.
Specialties
Comprehensive Financial Planning
Retirement Income Planning
Investment Management
College Education Planning
Tax Planning
Ideal Clients
Near Retirees
Retirees
Business Owners and Executives
Sudden Money Situations
Growing Families
Working Together
Objective Advice
No Product Sales
Complimentary Initial Consultation
In-Office Meetings
Clearly Defined Fees
Professional Designations & Affiliations
Office Locations:
1415 Elbridge Payne Road
Suite 255
Chesterfield, MO 63017