BRIO Financial Planning
Financial Advisor
BRIO Financial Planning
Financial Advisor
As a fee-only financial planner, my focus is to offer unbiased financial advice to help you achieve your life goals.
- Michelle Morris, CFP®, EA
Fee-Only financial planner located in Quincy, MA, serving clients locally and across the country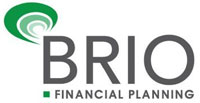 Michelle Morris is a
Quincy, MA fee-only financial planner
. BRIO Financial Planning provides comprehensive and objective financial planning to help clients organize, grow and protect their assets through life's transitions. As a fee-only, fiduciary, and independent financial advisor, Michelle Morris is never paid a commission of any kind, and has a legal obligation to provide unbiased and trustworthy financial advice.
I specialize in helping single women make sense of their money and their taxes.
---
As a Fee-Only financial planner, I take a holistic approach to smart financial management: I focus on teaching my clients in addition to assisting them in getting all aspects of their financial house in order.
I've been interested in personal finance since I was little. I remember being awed as the balance of the savings account my grandmother established for me rose through the magic of compound interest. Of course, interest rates were a lot higher then! Today we have many more options for saving and investing. Navigating these choices can be overwhelming, but I believe the best probability of achieving financial freedom belongs to those who create, implement and diligently follow a plan.
I have a BS in Microbiology (paid for in part by Grandma's savings account). I spent two years in the Lutheran Volunteer Corps working in an inner-city medical clinic and later graduated from a Physician Assistant (PA) program. I worked as a PA for fifteen years in a variety of clinical and managerial settings. Eventually I decided to change gears. I started by taking a tax course which led to tax preparation work and financial planning certification at Boston University.
Remarkably I have found the fields of medicine and financial planning are not as different as you might think. Both involve helping people identify the problems that are giving them discomfort and coming up with a plan to solve those problems. On the bright side, clients in financial planning leave their clothes on during the interview!
I speak regularly on the subject of financial planning and tax to women-focused and community groups and have been quoted in The Boston Globe and other media. I am also the publisher of Allegro con Brio, a free monthly newsletter providing "practical information about money for single women (and the people who love them)." In addition to being a Certified Financial Planner®, I am an Enrolled Agent with the IRS and a member of the Alliance of Comprehensive Planners.
I live in Quincy, MA with Matt Jarpe, my husband of 27 years, our teenage son, and a dopey English Setter named Gambit.
Michelle Morris is a Member of the National Association of Personal Financial Advisors

The National Association of Personal Financial Advisors (NAPFA) is a leading professional association of Fee-Only financial advisors - highly trained professionals who are committed to working in the best interests of those they serve.
NAPFA members live by three important values:
To be the beacon for independent, objective financial advice for individuals and families.
To be the champion of financial services delivered in the public interest.
To be the standard bearer for the emerging profession of financial planning
Financial Planning
When you know your investments, taxes, insurance, estate plan, retirement plan, and all areas of your financial life are being monitored and adjusted as needed, you can relax and spend your time pursuing your goals
Investment Advice
Keeping up with the complexities of the investment world takes time. Ensuring that each investment fulfills its correct function and is appropriate for your unique situation takes objectivity. We offer both
Taxes
The IRS estimates that more than 2 million people overpay their taxes each year, to the tune of over $1 billion. Minimizing your taxes can yield dollars you can use to achieve your goals and accelerate building wealth
Fee-Only, Fiduciary, Independent:

Three Important Criteria to Consider When Choosing a Financial Advisor.
Specialties
Comprehensive Financial Planning
Retirement Income Planning
Investment Management
College Education Planning
Tax Planning
Ideal Clients
Retirees and Near Retirees
Growing Families
Business Owners and Executives
Sudden Money Situations
Novice Investors
Working Together
In-Office Meetings
Virtual Meetings
Clearly Defined Fees
No Product Sales
Complimentary Initial Consultation
Professional Designations & Affiliations
Office Locations:
1073 Hancock Street
#101
Quincy, MA 02169