TCI Wealth Advisors
Financial Advisor
TCI Wealth Advisors
Financial Advisor
Being part of a successful financial outcome is a feeling that cannot be beat. I'm not sure who is happier when a major goal is achieved, my client or me.
- Mickey Abeshaus, CFP®, MD
Fee-Only financial planner located in Flagstaff, AZ, serving clients locally and across the country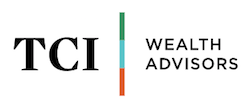 Mickey Abeshaus is a
Flagstaff, AZ fee-only financial planner
. TCI Wealth Advisors provides comprehensive and objective financial planning to help clients organize, grow and protect their assets through life's transitions. As a fee-only, fiduciary, and independent financial advisor, Mickey Abeshaus is never paid a commission of any kind, and has a legal obligation to provide unbiased and trustworthy financial advice.
Mickey Abeshaus, M.D., CFP®, opened the TCI Wealth Advisors ("TCI") Flagstaff, Arizona office on January 1, 2009. He made the decision to leave his orthopedic practice in order to pursue a life-long passion for personal financial management, recognizing the many parallels between medicine and personal finance. As a TCI advisor, Mickey embraces the "Family CFO" concept in helping his clients simplify and alleviate the burden of their financial lives. Mickey received his CFP® designation in early 2012.
Mickey is active in the Flagstaff community and serves as President of the Aspen Valley Golf Club Board, Member of the Arizona Community Foundation of Flagstaff Board, Treasurer and board member of the Flagstaff Family Food Center, Food Bank and Kitchen. He is also actively involved with the Lumberjack Athletic Association (Northern Arizona University's booster club).
Mickey and his wife Michelle have raised three successful children. When not at the office, Mickey is involved in a variety of activities around northern Arizona. He is an accomplished skier and avid (not so accomplished) golfer and serious NAU sports fan. He and Michelle also enjoy traveling, especially to Las Vegas to enjoy live music and golf, and participating in the activities of their children.
Mickey Abeshaus is a Member of the National Association of Personal Financial Advisors

The National Association of Personal Financial Advisors (NAPFA) is a leading professional association of Fee-Only financial advisors - highly trained professionals who are committed to working in the best interests of those they serve.
NAPFA members live by three important values:
To be the beacon for independent, objective financial advice for individuals and families.
To be the champion of financial services delivered in the public interest.
To be the standard bearer for the emerging profession of financial planning.
TCI Wealth Advisors is an independent, fee- only, fiduciary providing comprehensive, coordinated and objective wealth management advice to individuals and families. We serve as a trusted advisor, partnering with our clients on their journey toward financial clarity, prosperity and overall well-being. Our mission extends beyond simply helping clients manage their money; we also believe we have the opportunity to help clients develop a more robust understanding of the relationship between their money and their happiness. Our wealth management process helps clients align their primary resources (money, time, energy) with their priorities. We help clients plan for the future while also helping them live a purpose-filled life today.
With five offices and over $3 billion in assets under management, we are large enough to provide sophisticated solutions to complicated problems, yet small enough to have personalized relationships with you and your family. For over 30 years we have been a purpose-driven organization, driven to empower, educate and advise clients as they work towards their personal definition of success.
Fee-Only, Fiduciary, Independent:

Three Important Criteria to Consider When Choosing a Financial Advisor.
Specialties
Comprehensive Financial Planning
Retirement Income Planning
Investment Management
College Education Planning
Tax Planning
Ideal Clients
Retirees and Near Retirees
Growing Families
Business Owners and Executives
Sudden Money Situations
Novice Investors
Working Together
In-Office Meetings
Virtual Meetings
Clearly Defined Fees
No Product Sales
Complimentary Initial Consultation
Professional Designations & Affiliations
Mickey Abeshaus is a NAPFA Associate Member

The National Association of Personal Financial Advisors (NAPFA) is a leading professional association of Fee-Only financial advisors—highly trained professionals who are committed to working in the best interests of those they serve.

Mickey Abeshaus is a CERTIFIED FINANCIAL PLANNER™ Professional - Click for Verification

CFP® professionals are held to strict ethical standards to ensure financial planning recommendations are in your best interest. What's more, a CFP® professional must acquire several years of experience related to delivering financial planning services to clients and pass the comprehensive CFP® Certification Exam before they can use the CFP® designation.

TCI Wealth Advisors has earned the Centre for Fiduciary Excellence (CEFEX) Investment Advisor certification.

The independent CEFEX Investment Advisor certification demonstrates adherence to a best-practice standard.

CEFEX advisory firms adhere to the Global Fiduciary Standard of Excellence. This means they act in the best interest of investors. This is in contrast with a firm that lacks a fiduciary process. The fiduciary standard offers a consistency of interpretation and implementation, which facilitates the transfer of knowledge between the advisor, clients, vendors and regulators.

The objective is simple: to protect investors.
Office Locations:
150 W Dale Ave
Suite 1
Flagstaff, AZ 86001