Michael K. Babcock
MS, CFP®, RLP®
Azure Sky Financial Life Planning, LLC
CEO & Financial Life Planner
Michael K.
Babcock
MS, CFP®, RLP®
Azure Sky Financial Life Planning, LLC
CEO & Financial Life Planner
I believe in enjoying and improving the good in our lives.
- Michael K. Babcock, MS, CFP®, RLP®
Fee-Only financial life planner for professionals in Telecom, Healthcare, and Tech. Serving in Austin, TX and virtually throughout the US.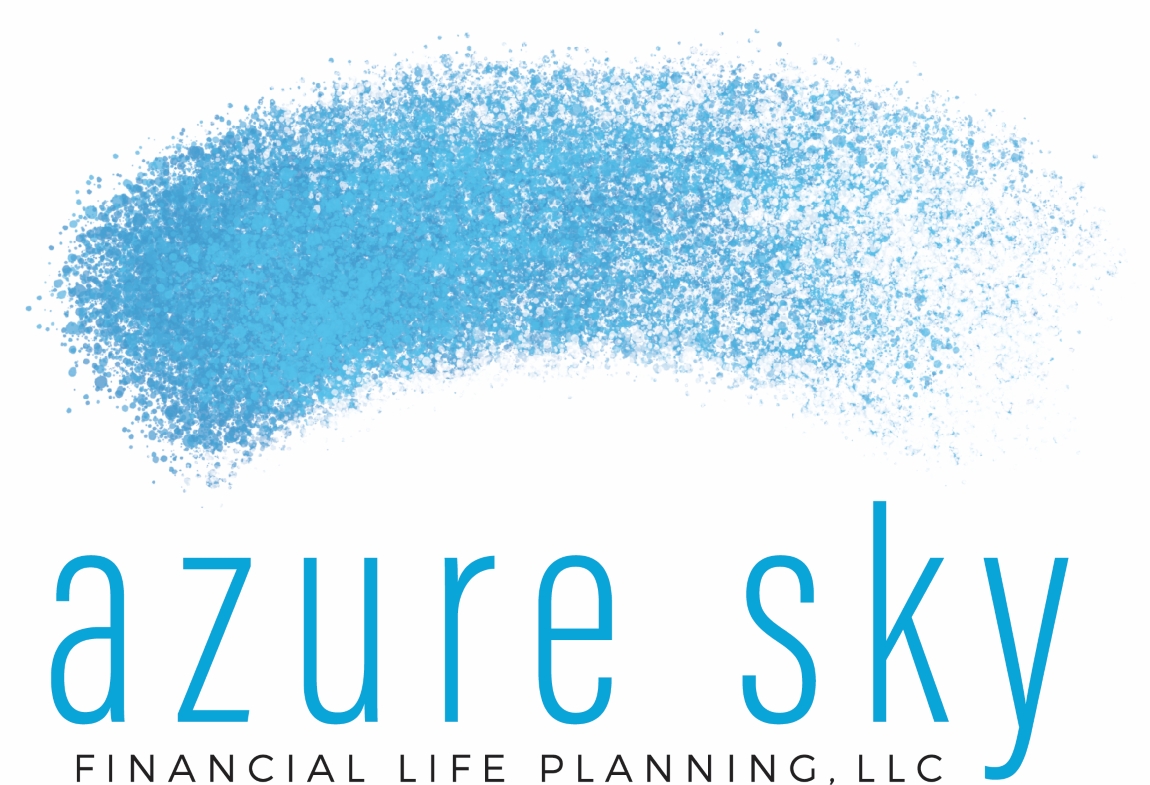 Mike Babcock is an Austin, TX fee-only financial life planner. Azure Sky Financial Life Planning, LLC provides comprehensive financial planning, tax planning, and investment management to help professionals in telecom, healthcare, and tech organize, grow and protect their assets through life's transitions. As a fee-only, fiduciary, and independent financial advisor, Mike Babcock is never paid a commission of any kind, and has a legal obligation to provide unbiased and trustworthy financial advice.
Mike Babcock, CFP®, RLP® is a Financial Life Planner at Azure Sky Financial Life Planning located in Austin, TX.
---
Background:
I grew up in Salt Lake City, Utah. I first became interested in personal finance when I had my own paper route and completed the Personal Management merit badge, which taught me how to create a budget.
Way of Life:
Faith, family, and community are very important to me. I enjoy working with people who value decency and goodness and who appreciate others' unique beliefs and backgrounds. I try to live by wise words and ideas wherever I can find them; for me, these include The Four-Way Test, and the teachings of Jesus Christ. I love being a member of The Church of Jesus Christ of Latter-day Saints.
Family:
I live in Burleson, TX near Fort Worth with my wonderful wife, Sarah, our three kids, Duke, our English cream puppy. We plan to move to Austin soon because enjoying more of the natural beauty of the area is part of our life plan.
Experience and Training:
I've been helping families with their finances since 2006. I'm a Certified Financial Planner™ professional (since 2013), a Registered Life Planner® since 2021), have a Master of Science degree in Personal Financial Planning from The College for Financial Planning (2010), and specialized training in financial life planning and the First Step Cash Management System™ from Money Quotient.
Clients:
I've helped several physicians, nurses, executives, and managers over the years. Early in my career I worked as a paraplanner for a wealth management firm that worked exclusively with doctors. I have also worked with executives and managers at AT&T, Texas Instruments, Palo Alto Networks, Raytheon, and Microsoft.
Michael K. Babcock is a Member of the National Association of Personal Financial Advisors

The National Association of Personal Financial Advisors (NAPFA) is a leading professional association of Fee-Only financial advisors - highly trained professionals who are committed to working in the best interests of those they serve.
NAPFA members live by three important values:
To be the beacon for independent, objective financial advice for individuals and families.
To be the champion of financial services delivered in the public interest.
To be the standard bearer for the emerging profession of financial planning.
Our Mission:
To partner with and purposefully guide service-oriented families toward freedom from financial stress and worry so they and the people they love, lead, and serve can live happier lives.
The name "Azure Sky" is a symbol of that freedom and happiness.
We provide financial life planning (including retirement planning and investment management) for professionals in telecom, healthcare, and tech. In addition to helping you live the life you were put here to live, we act as a thinking partner and accountability partner to get through major life transitions. We can help with balancing current lifestyle with saving for the future and making decisions with every aspect of your financial life plan, including your retirement plans, executive compensation, restricted stock, ESPP, deferred compensation, stock options, etc. to help you pay less in taxes, financially free and be well off in all areas of your life.
Serving locally in Austin, and virtually throughout Texas and beyond.
Fee-Only, Fiduciary, Independent:

Three Important Criteria to Consider When Choosing a Financial Advisor.
Specialties
Comprehensive Financial Planning
Retirement Income Planning
Investment Management
College Education Planning
Tax Planning
Financial Life Planning
Executive Compensation
Cash Flow Planning
Ideal Clients
Retirees and Near Retirees
Growing Families
Business Owners and Executives
Sudden Money Situations
Novice Investors
Executives in Telecom or Tech
Healthcare Professionals
Working Together
Virtual Meetings
Clearly Defined, Flat Fees
No Product Sales
Complimentary Initial Consultation
Professional Designations & Affiliations
Contact

Michael K. Babcock
Office Locations:
By Appointment
Austin, TX 78731