Mike Skolnick
CPA/PFS, RICP®
Axiom Advisory, LLC
Financial Advisor
Mike
Skolnick
CPA/PFS, RICP®
Axiom Advisory, LLC
Financial Advisor
As a fee-only financial planner, my focus is to offer unbiased financial advice to help you achieve your life goals.
- Mike Skolnick, CPA/PFS, RICP®
Fee-Only Financial Advisor Serving Clients Virtually, In-person, by Email, or Phone in San Diego, San Francisco and Santa Monica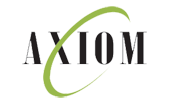 Mike Skolnick is a fee-only financial planner based in San Diego, and San Francisco, CA. Axiom Advisory, LLC provides comprehensive and objective financial planning services, including tax planning and preparation and investment management, to help clients organize, grow and protect their assets through life's transitions. As a fee-only, fiduciary, and independent financial advisor, Mike Skolnick is never paid a commission of any kind, and has a legal obligation to provide unbiased and trustworthy financial advice.
We Build Financial Dreams
Axiom Advisory is a fee-only financial planning firm that helps clients reach their financial goals daily.
All the pieces of your financial life are related. You can't decide about one without it impacting another. Helping you see the big picture, we work with all areas of your finances – retirement, investments, taxes, and more – to create a customized financial plan that evolves as your circumstances change.
---
When you need the best possible financial planning services, the Axiom team and I are here to deliver them to you. I'm Mike Skolnick, President of Axiom Advisory, LLC, Certified Public Accountant, and Personal Financial Specialist. We know how much effort you invest in earning the money you make, and we believe that you deserve a protected financial future.
As you work with the Axiom team, you will quickly understand how seriously we take our work and how honored we are for you to place your trust in us. We go the extra mile when we render our services, making certain that you receive professional and dedicated care. This is your future, and you should never settle for anything less than the best financial planning services.
Part of what allows us to put your needs first at all times is the payment structure we use. As a fee-only firm, we do not receive commissions or referral fees for making specific recommendations to you. We remove conflicts of interests and are bound by a fiduciary oath.
In addition to managing your financial planning, we are CPAs with years of experience, able to handle your taxes every year. With our comprehensive services, we are the firm to turn to.
Mike Skolnick is a Member of the National Association of Personal Financial Advisors

The National Association of Personal Financial Advisors (NAPFA) is a leading professional association of Fee-Only financial advisors - highly trained professionals who are committed to working in the best interests of those they serve.
NAPFA members live by three important values:
To be the beacon for independent, objective financial advice for individuals and families.
To be the champion of financial services delivered in the public interest.
To be the standard bearer for the emerging profession of financial planning.
When working together you can expect...
Value for Your Money
I am committed to providing value that exceeds my fee. Doesn't it make sense that your financial advisor should work to save you more than he or she charges?
Unlimited Access
Life is constantly changing. We can meet as often as necessary. What's most important is securing your financial well-being regardless of the number of times it takes for us to meet.
The Highest Professional Standards
As a trained Certified Public Accountant, I am devoted to working at the highest level of ethical, professional, and fiduciary standards.
Straight Talk
What you'll always get from me is the truth. As good, or sometimes difficult as that might be, having the right information to make informed decisions usually leads to financial success.
Fee-Only, Fiduciary, Independent:

Three Important Criteria to Consider When Choosing a Financial Advisor.
Specialties
Comprehensive Financial Planning
Retirement Income Planning
Investment Management
College Education Planning
Tax Planning
Ideal Clients
Retirees and Near Retirees
Growing Families
Business Owners and Executives
Sudden Money Situations
Novice Investors
Working Together
In-Office Meetings
Virtual Meetings
Clearly Defined Fees
No Product Sales
Complimentary Initial Consultation
Professional Designations & Affiliations
Office Locations:
One Sansome Street
Suite 3500
San Francisco, CA 94104

750 B Street
Suite 1610
San Diego, CA 92101