Java Wealth Planning
Founder & Financial Planner
Java Wealth Planning
Founder & Financial Planner
Financial life planning for geeks, and those who love them.
- Mike Zung, CFP®
Flat fee-only financial planning and investment management firm, based in Lee's Summit Missouri. I focus on Gen X & Millennial families and the many issues our generations face, with a specialization in IT professionals.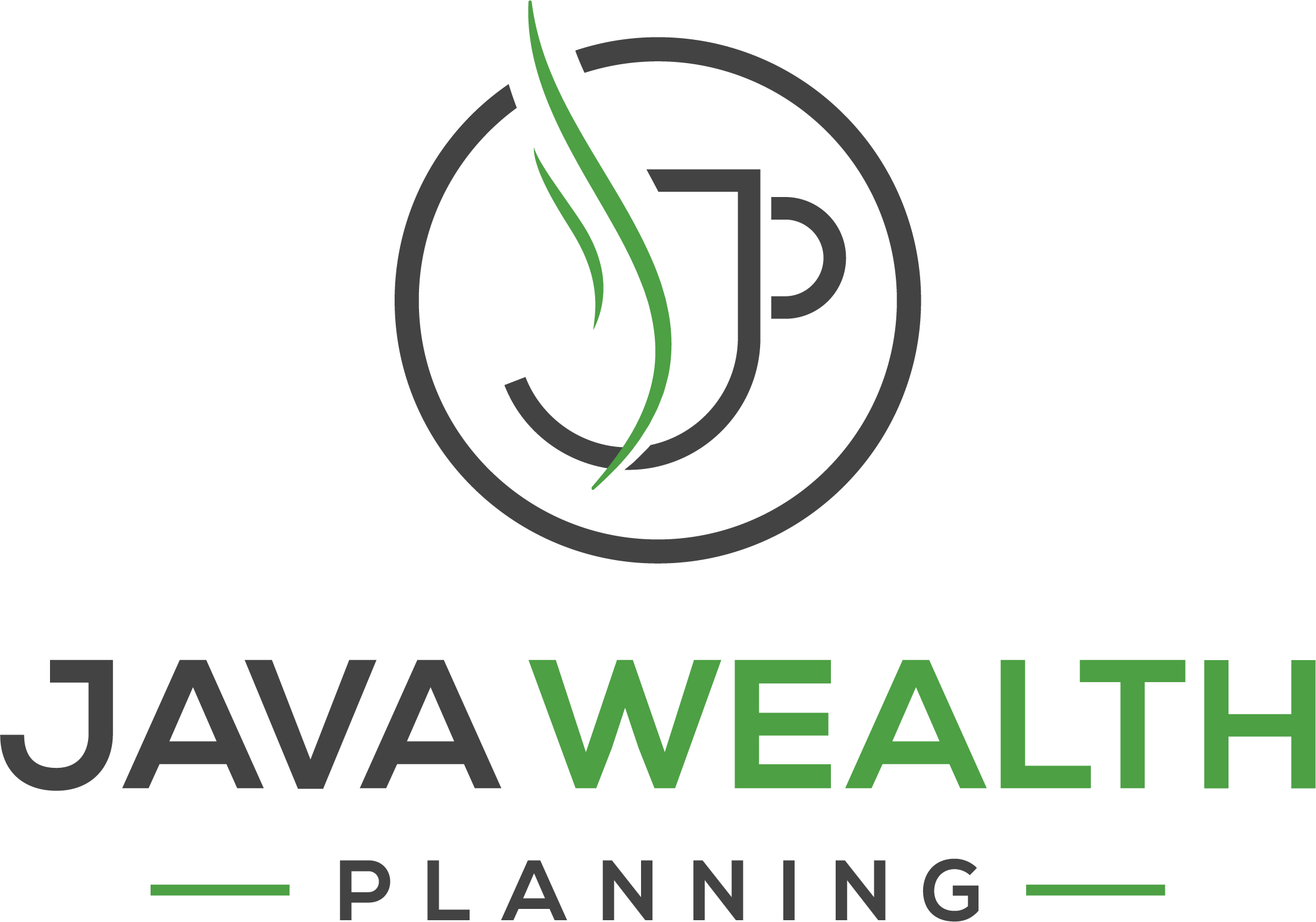 Mike Zung is the Founder & Financial Planner at Java Wealth Planning located in Lees Summit, MO.
---
I am a podcast geek, an introvert, a die-hard Liverpool soccer fan, and a Peacemaker on the Enneagram. I am married to my wife, Sarah, who works in special education. We have two kids, Anna and Sam.
I graduated from Truman State University in 2001 with a degree in Computer Science. I started my career as a Java developer at Boeing in St. Louis, and moved to Kansas City in 2006. Since then, I have been a software developer, manager and architect in the employee benefits industry.
After 19+ years in information technology, I decided to walk away from the corporate life to follow my passion. I established Java Wealth Planning to be THE source for helping tech professionals in Kansas City navigate their financial lives.
I have first-hand experience navigating job changes, contract positions, hiring, promotions & bonuses, stock compensation, ESPPs, benefits packages and trying to balance your job with family and outside interests. Kansas City's tech scene is booming, opportunities are out there, and you need more than a generalist advisor who wants to either sell you a product or roll over your old 401(k).
I was blessed with a fantastic career in tech, and see the tremendous potential that this career carries for others. I have since reached a point in my financial journey and experience where I would like to pay it forward. I am a firm believer in living a life that aligns with your core values, and creating a company that is focused on financial literacy, empowerment and service is what that looks like for me.
The question now is what does a life aligned with your values look like for you and your family, and how can we make it a reality?
Mike Zung is a Member of the National Association of Personal Financial Advisors

The National Association of Personal Financial Advisors (NAPFA) is a leading professional association of Fee-Only financial advisors - highly trained professionals who are committed to working in the best interests of those they serve.
NAPFA members live by three important values:
To be the beacon for independent, objective financial advice for individuals and families.
To be the champion of financial services delivered in the public interest.
To be the standard bearer for the emerging profession of financial planning.
Helping you live beyond your cubicle through fee only financial planning & investment management.
---
The "why" behind Java Wealth Planning goes far beyond money
STRESS RELIEF
Worrying about money stinks. Sometimes it can feel overwhelming, and it all takes a toll on your emotions. We can put a plan and processes in place that will allow you to save with purpose, spend without guilt, and get some sleep.
EMPOWERMENT
You or your spouse may think "I'm just not good with money" or "I'm not able to understand investments". Let's change that around. My services are designed to provide you the education and confidence to gain a full understanding of your financial life.
LIVING YOUR VALUES
Want to travel? Give to charity? Try that startup? Trade in a higher paying job for more fulfilling work? With Java Wealth Planning, we will make sure the dollars that you earn today are put to work in a way that reflect you, and get you living out the best version of yourself.
TIME WELL SPENT
Your time and energy are extremely valuable. By getting your money in order early and partnering with Java Wealth Planning, you'll be able to spend more time with the people you love doing the things you love. Take those family vacations, make those memories, have fun!
RELATIONSHIPS
Money problems is cited as one of the most common reasons for divorce. On top of that, going through a divorce wreaks havoc on your finances. We'll focus on creating an environment where both you and your spouse have a voice, and are moving forward with a common vision. Have kids? Be a model of what good stewardship looks like, and your kids will be able to carry that forward for the next generation.
Fee-Only, Fiduciary, Independent:

Three Important Criteria to Consider When Choosing a Financial Advisor.
Specialties
Comprehensive Financial Planning
Retirement Income Planning
Investment Management
College Education Planning
Tax Planning
Ideal Clients
IT Professionals
Growing Families
Business Owners and Executives
Sudden Money Situations
Novice Investors
Working Together
In-Office Meetings
Virtual Meetings
Clearly Defined Fees
No Product Sales
Complimentary Initial Consultation
Professional Designations & Affiliations
Mike Zung is a NAPFA-Registered Financial Advisor

The National Association of Personal Financial Advisors (NAPFA) is a leading professional association of Fee-Only financial advisors—highly trained professionals who are committed to working in the best interests of those they serve.

Mike Zung is a Member of the XY Planning Network

The XY Planning Network is the leading organization of fee-only financial advisors who are focused on working with Generation X and Generation Y clients. Our mission is to connect consumers with best-in-class financial advisors who specialize in working with clients just like you.

Mike Zung is a CERTIFIED FINANCIAL PLANNER™ Professional - Click for Verification

CFP® professionals are held to strict ethical standards to ensure financial planning recommendations are in your best interest. What's more, a CFP® professional must acquire several years of experience related to delivering financial planning services to clients and pass the comprehensive CFP® Certification Exam before they can use the CFP® designation.
Office Locations:
2116 SW Cedar Hill Lane
Lees Summit, MO 64081