Aspire Planning Associates, Inc.
Managing Partner & Chief Compliance Officer
Aspire Planning Associates, Inc.
Managing Partner & Chief Compliance Officer
As a fee-only financial planner, my focus is to offer unbiased financial advice to help you achieve your life goals.
- Mira Ma, CFP®, RFC®, EA
Fee-Only Financial Planners serving the Greater Bay Area, in Cupertino, San Mateo & Walnut Creek, CA areas.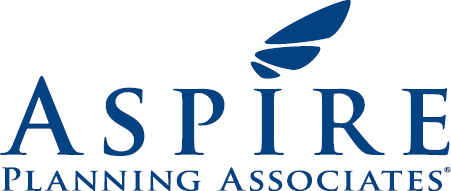 Throughout her professional life, Mira Ma has found her biggest gratification in helping people increase their options and improve their quality of life. She first tasted the satisfaction while working in real estate and helping families buy their first (or second or third) home. However, she wanted to have a deeper, most lasting effect, and so she made the transition to financial planning. Today she enjoys helping clients increase their options in multiple areas of their lives—not just enabling them to buy homes, but also to save for their retirement, pay for their children's education, and everything else they aspire to.
Since making the transition to financial planning in 1999, Mira has gained a broad experience that she now puts to use daily at Aspire Planning Associates. She initially spent 10 years working behind the scenes for an independent broker-dealer, where she handled all aspects of operations and compliance. And before co-founding Aspire Planning Associates, she opened Marim Financial Management, where she advised her clients on financial and real estate transactions. Today she draws on that experience as Vice President and Chief Compliance Officer at Aspire Planning Associates. But it is still the experience of helping her clients achieve their dreams that provides the most satisfaction for Mira. She truly loves the opportunity to build long-term relationships that her career provides.
Mira Ma is a Member of the National Association of Personal Financial Advisors

The National Association of Personal Financial Advisors (NAPFA) is a leading professional association of Fee-Only financial advisors - highly trained professionals who are committed to working in the best interests of those they serve.
NAPFA members live by three important values:
To be the beacon for independent, objective financial advice for individuals and families.
To be the champion of financial services delivered in the public interest.
To be the standard bearer for the emerging profession of financial planning.
You need to know that your wealth is working for you. By extension, that means you need to know that your financial planner is working for you. You can feel confident that we are working on your behalf because we are fee-only, goal-based, CERTIFIED FINANCIAL PLANNER™ professionals.
Fee-Only and fiduciary: As a fee-only firm, we do not sell products or earn commissions, and as a Registered Investment Advisory firm, we have the legal obligation to put your best interests first. We embrace our fee-only, fiduciary status because it means you can trust that the advice we give is made with only your well-being in mind.
Goal-based: Your values, resources, and life satisfaction are intertwined. That is why we build investment portfolios to accomplish your goals, not the stock market's. By doing so, we help you earn the long-term returns you need to fulfill your dreams.
CFP® professionals: We are all CFP® professionals, which means we have undergone formal coursework, have passed a national certification test, and complete annual ongoing education so you can feel confident about our advice.
We build comprehensive financial plans that incorporate the strategies you need to achieve your goals:
Investment management
Retirement planning
Executive compensation
Estate and philanthropic planning
Tax planning
Education planning
Insurance and risk management
Debt management
Rental and vacation property
Fee-Only, Fiduciary, Independent:

Three Important Criteria to Consider When Choosing a Financial Advisor.
Specialties
Comprehensive Financial Planning
Retirement Income Planning
Investment Management
College Education Planning
Tax Planning
Ideal Clients
Retirees and Near Retirees
Growing Families
Business Owners and Executives
Sudden Money Situations
Novice Investors
Working Together
In-Office Meetings
Virtual Meetings
Clearly Defined Fees
No Product Sales
Complimentary Initial Consultation
Professional Designations & Affiliations
Office Locations:
1900 S. Norfolk Street Suite
# 350
San Mateo, CA 94403