Nannette Kamien
CFP®, MBA
Inspiration Financial Planning
Principal
Nannette
Kamien
CFP®, MBA
Inspiration Financial Planning
Principal
As a fiduciary financial planner, I just provide honest advice to help you live an inspired life!
- Nannette Kamien, CFP®, MBA
Helping North County San Diego clients dream confidently and make smart financial decisions. We provide flat-fee comprehensive ongoing financial planning, and one-time financial plans.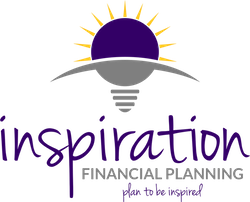 Nannette Kamien is an Encinitas, CA financial advisor. Inspiration Financial Planning helps you get started, get organized, and get the most out of life, with the money you have, while helping you prepare for your future financial transitions. Instead of just focusing on Retirement Planning or doing Investment Management, we practice what we call "Life-Centered Planning". Nannette Kamien is a fiduciary financial planner.
I created Inspiration Financial Planning in 2015 after seeing how hard it was to find affordable, objective, financial advice tailored to my peers and colleagues.
I was frustrated with the traditional wealth management industry where only those who were already wealthy could receive unbiased advice billed based on the size of their investment portfolio.
For those of us who didn't fit in that box, it was difficult to know who was trying to sell us insurance or investments and provide "free" financial planning, v. providing advice in our best interests under a transparent pricing structure reflective of the value REAL planning provides.
My generation is balancing uncertainty in a number of different areas from careers, real estate, and health care costs, to rising education costs, aging parents, and longer life expectancy. It's more important than ever that we make solid financial decisions as we navigate this uncertainty.
I know first-hand what it's like to switch jobs, get married, have a baby, and buy real estate within a span of two years. I understand the challenges you face balancing competing financial priorities like saving for retirement, and saving for college or other goals, while managing variable income, and trying to keep up with all of life's changes that happen in your 30's, 40's and 50's. I can help you determine where you stand today financially, and help you plan to achieve YOUR inspiring future.
When I'm not helping clients, I enjoy spending time with my husband Rich, and our children Ali and Nate. I love reading, photography, and golf.
CHOOSE BETTER. LIVE BETTER.
Making financial decisions can be time-consuming, and it may seem like they never end. The stakes are high. The options are overwhelming. You may not know where to turn - family, friends, the news, the internet, Facebook?
You're busy. You don't have time to optimize your employee benefits, investments, and insurance. You don't want to spend your free time trying to understand if you're making financial progress. You just want to know if what you're doing is enough, and if not, how you can change it.
YOUR FINANCIAL GUIDE
At Inspiration Financial Planning, we're here to be your trusted financial guide. We help you make the best decision for you, with confidence. We take the guesswork out of your everyday financial decisions to help you follow your dreams.
We invite you to adopt a new way of looking at money. Instead of thinking of it as the shore you're trying to reach, consider it the sail that catches the wind behind you. Understand your current financial situation, balance competing financial priorities, and plan for the future.
You deserve practical advice you can trust.
Fee-Only, Fiduciary, Independent:

Three Important Criteria to Consider When Choosing a Financial Advisor.
Specialties
Flat-fee Financial Planning
Financial Planning
Cash Flow/Budgeting
Education Planning
Retirement Planning
Employee Benefits Review
Investment Planning
Ideal Clients
Mid-Career Professionals
Young Families
Single Women
Variable Income Professionals
Pre-Retirees
Working Together
In-Office Meetings
Virtual Meetings
No-Cost Initial Consultation
Hourly Fee
Monthly Retainer
Financial Planning Projects
Professional Designations & Affiliations
Nannette Kamien is a CERTIFIED FINANCIAL PLANNER™ Professional - Click for Verification

CFP® professionals are held to strict ethical standards to ensure financial planning recommendations are in your best interest. What's more, a CFP® professional must acquire several years of experience related to delivering financial planning services to clients and pass the comprehensive CFP® Certification Exam before they can use the CFP® designation.

Nannette Kamien is a NAPFA-Registered Financial Advisor

The National Association of Personal Financial Advisors (NAPFA) is a leading professional association of Fee-Only financial advisors—highly trained professionals who are committed to working in the best interests of those they serve.

Nannette Kamien is a Member of the XY Planning Network

The XY Planning Network is the leading organization of fee-only financial advisors who are focused on working with Generation X and Generation Y clients. Our mission is to connect consumers with best-in-class financial advisors who specialize in working with clients just like you.
Office Locations:
114 W D St Ste 114
Encinitas, CA 92024