Tilli Wealth Management
Founder
Tilli Wealth Management
Founder
Our mission is to improve the financial wellness and lives of our clients through our custom financial strategies.
- Nicholas Tilli, CFP®
Financial Planning for the Common Sense Millionaire. Located in Minneapolis, MN Serving Clients in the Midwest and Across the Country.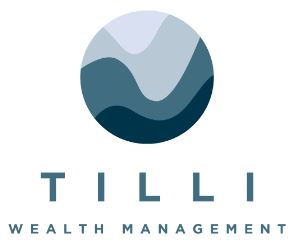 Nicholas Tilli is a fee-only financial planner located in Minnetonka, MN meeting with clients throughout Minneapolis and the midwest (face to face or virtual).
Tilli Wealth Management works with Fortune 500 professionals, folks nearing or in retirement, and those with equity compensation in pre- and post-IPO companies.
As a fee-only, fiduciary, and independent financial advisor, Nicholas Tilli is never paid a commission of any kind, and has a legal obligation to provide unbiased and trustworthy financial advice.
Nick Tilli's interest in finance started back in college when he first started learning about stocks. The dynamic nature of investing and the fact that the game is constantly changing made the topic of retirement and investing a constant thrill. Nick spent the bulk of his career working for Fidelity Investments working with individuals and families to create and maintain financial plans. Led by a desire to operate underneath the fiduciary standard, Nick left to join the ranks of the Registered Investment Advisors (RIA's) who operate under the fiduciary standard, committed to putting the client's interest first. Nick served as the Director of the Private Client Group for a top 100 accounting firm, overseeing a team of advisors and responsible for the strategy and execution of the division. Led by a strong desire to always do what's right for clients and the need to create a service model that delivers more value than what is currently being offered in the marketplace meant the only way to do that was to establish Tilli Wealth Management.
Today Nick is fulfilled with the meaningful work of serving the clients of TWM, creating and implementing customized plans with clients, allowing them the time and energy to do what they enjoy most. When Nick is not working with clients or on the business, he can be found shuttling his 3 boys to various sporting activities, waving to his wife as they drive by one another to their families' various activities. When life slows down on occasion Nick enjoys an outdoors active lifestyle, trips to the family cabin and time on the water are always in order with a good book to close out the night.
When we founded Tilli Wealth Management, we sought insight, guidance and inspiration from our clients who followed us on this venture. Despite differences in family composition, occupation, and wealth, they all had a few things in common:
A family first mentality and caring for the people in their lives.
Financial independence has always been more important than displaying high status.
Your wealth was created through hard work, saving and living within your means. Some experienced the sale of a company, a successful IPO, Invested in company Stock, and others put 20% away for 30 years.
Building wealth takes a long term view, with near term execution.
Having trusted relationships are important, and necessary to leverage your time and resources.
These common set of personal values and financial philosophies are what are important to our clients and have lead them to financial independence through a lifetime of hard work, and intentional planning. So when we created our firm we looked to our inspiration, our clients, and we noticed they all shared a unique quality, they were all in one way or another, grounded.
Fee-Only, Fiduciary, Independent:

Three Important Criteria to Consider When Choosing a Financial Advisor.
Specialties
Comprehensive Financial Planning
Retirement Income Planning
Investment Management
Tax Planning
Equity Compensation
Ideal Clients
Retirees and Near Retirees
Growing Families
Business Owners and Executives
Sudden Money Situations
Novice Investors
Working Together
In-Office Meetings
Virtual Meetings
Clearly Defined Fees
No Product Sales
Complimentary Initial Consultation
Professional Designations & Affiliations
Nicholas Tilli is a CERTIFIED FINANCIAL PLANNER™ Professional - Click for Verification

CFP® professionals are held to strict ethical standards to ensure financial planning recommendations are in your best interest. What's more, a CFP® professional must acquire several years of experience related to delivering financial planning services to clients and pass the comprehensive CFP® Certification Exam before they can use the CFP® designation.

Nicholas Tilli is a Member of the XY Planning Network

The XY Planning Network is the leading organization of fee-only financial advisors who are focused on working with Generation X and Generation Y clients. Our mission is to connect consumers with best-in-class financial advisors who specialize in working with clients just like you.
Office Locations:
601 Carlson Pkwy
Suite 1050
Minnetonka, MN 55305