Swell Financial
Owner and Financial Planner
Swell Financial
Owner and Financial Planner
Hi, I'm Nick, and I focus on helping people reduce their taxes, make smarter, more informed investment decisions, and retire sooner.
- Nick Covyeau, CFP®
Are you within 5-10 years of retirement and trying to figure out when you can retire? I help people over the Age of 50 prepare for retirement, pay less in taxes, and retire sooner.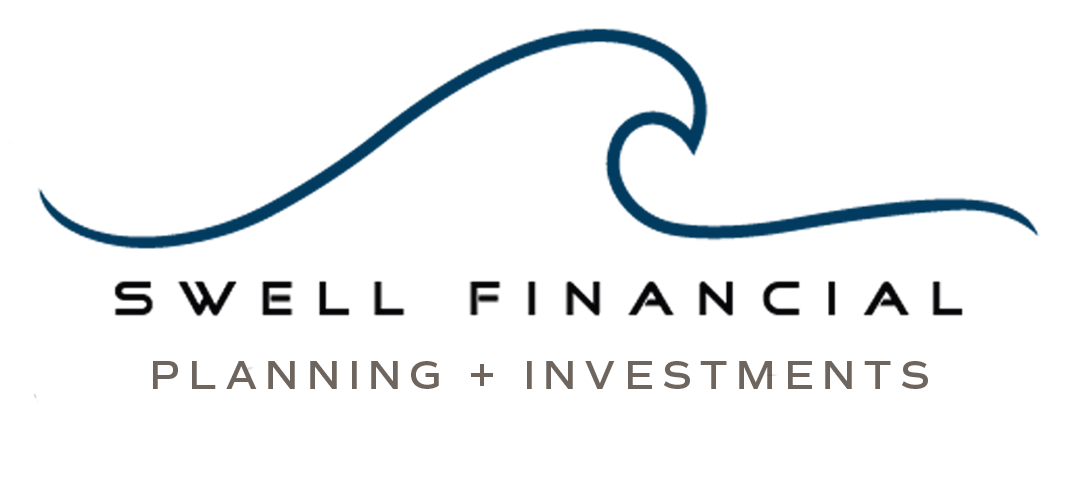 Swell Financial is unique by design.
Here are three things about our firm that separates us from others:
1. We specialize in working only with individuals and families over Age 50 seeking to retire within the next 10 years.
2. We have intentionally decided to limit the number of new clients we take on to focus on delivering massive value and a personalized experience to the clients we've committed to working with.
3. We're obsessed with reducing your taxes and ensuring you keep more of your hard-earned money in retirement.
Planning for retirement can be confusing and oftentimes feel overwhelming, but it doesn't have to be.
Scheduling your first phone call and going through our free assessment will help you make an informed decision about hiring us to see if we're the right fit. We'll show you exactly how we can help you before you decide whether or not you'd like to work with us.
Click here to schedule your no-obligation-free assessment phone call.
Hi, I'm Nick Covyeau, Owner of Swell Financial, a fee-only planning firm serving clients locally in South Orange County and virtually across the entire country.
We focus on providing detailed and tax-centric financial planning for people over the age of 50 who are preparing for retirement within the next 5-10 years.
Having spent the first decade of my career proudly serving clients at both large firms like Vanguard and USAA, as well as small private wealth institutions, I ultimately decided to launch my own RIA. I did this so that my clients could experience the real depth that actual financial planning, when done to its fullest, has to offer.
As a CERTIFIED FINANCIAL PLANNER™, I focus on helping families pay less in taxes throughout their retirement and live more purposeful and intentional lives using their money as a tool and instrument.
Outside of the office, you can find me surfing, tirelessly searching for the best local restaurant in town on Yelp, or maximizing a 3-day travel weekend with my wife, Kristin.
Review our case studies if you're interested in getting an in-depth description of the types of clients we do our best work for.
Intentionally Small & Experts in our Space
Tired of just being another account with an occasional checkup? At Swell Financial, we have intentionally capped the number of households we serve to ensure you get the attention you deserve. Furthermore, we're fanatical about getting you ready for retirement. In fact, we've built an entire process around preparing for retirement which includes ongoing investment management, an annual review of your tax return, and two intensive meetings per year to address topics ranging from knowing which proactive tax moves to make, to reviewing your appropriate Insurance policies, designing your Social Security strategy and more.
We Lead with Planning

Too many financial advisors focus only on investments and pitch financial planning as a way to get the sale. At Swell, we believe your financial plan should be unique to you and is the engine that drives all of your other financial recommendations, like investments, taxes, and estate planning. As your life changes, we'll make sure to adjust your plan so you can continue living your life. We'll do the rest!
Attention to Taxes

It's not what you earn, it's what you keep. Many people end up paying more than their fair share in taxes each year or fail to take advantage of strategic tax planning. At Swell, we'll review your tax returns to look for opportunities to save and plan. That way, any savings found can help you achieve your goals faster.
Service Direct from a CFP® Professional
At Swell Financial, you'll always work directly with a CERTIFIED FINANCIAL PLANNER™ professional, so you can rest easy knowing your finances will always be looked after by a higher standard of care.
Fee-Only, Fiduciary, Independent:

Three Important Criteria to Consider When Choosing a Financial Advisor.
Specialties
Comprehensive Financial Planning
Retirement Income Planning
Proactive Tax Planning
Maximizing Investment Returns
Optimizing your Retirement dollars
Ideal Clients
Retirees and Near Retirees
Business Owners and Executives
Inheritance or Sudden Wealth
Professional Millennials
Working Together
In-Office Meetings
Virtual Meetings
Transparent Fees
No Sales Charges, Hidden Fees or Commissions
Complimentary Initial Consultation
Professional Designations & Affiliations
Office Locations:
150 Paularino
Bldg B
Costa Mesa, CA 92626

440 E Route 66
Glendora, CA 91740