Pamela Capalad
CFP®, AFC®
Brunch & Budget™
Founder & Financial Planner
Pamela
Capalad
CFP®, AFC®
Brunch & Budget™
Founder & Financial Planner
What would you do tomorrow if you knew your finances were handled today?
- Pamela Capalad, CFP®, AFC®
What would you do tomorrow if you knew your money was handled today? Fee-Only Financial Planner, based in Brooklyn, works virtually with clients across the country.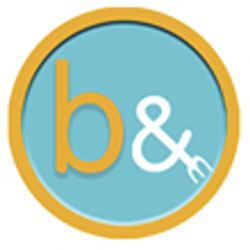 Pamela Capalad is a Brooklyn, NY fee-only financial planner working with clients locally and across the country. Brunch & Budget provides comprehensive financial planning to help individuals and couples organize, grow and protect their assets through life's transitions. As a fee-only, fiduciary, and independent financial advisor, Pamela Capalad is never paid a commission of any kind, and has a legal obligation to provide unbiased and trustworthy financial advice.
Pamela Capalad is the Founder and Financial Planner at Brunch & Budget located in Brooklyn, NY.
---
I'm here to help you get to that place in your life. You know that place. That place where you close your eyes and feel perfectly at peace and energized all at the same time. That place where you know you're at your best, that you were somehow built for this, this thing you're doing that you can't believe you get to spend your life doing.
Life isn't about cringing every time you run your credit card through a cash register or dodging calls from bill collectors. It's not about the next paycheck, next rent check, next job, next in line. Life is about finding your why.
So here's the deal – you have the why, I have the how.
Whenever you're ready, I'll be here to help you figure out how to get there.
I'm a Certified Financial Planner™ and I've been in the financial services industry since 2008 (yep, perfect time to join, right?), working at boutique financial firms (if you're really curious where, check out my linkedin). I'm based in Brooklyn, NY, but serve clients virtually across the country.
I wanted to find a way to help the average person with their finances. I also realized it's a pretty scary thing for people to face, even though its something we have to deal with every day.
One day, I was sitting around a fire pit with a friend who said she really needed help with her money, but was afraid to talk about it. I said we should do it over brunch.
Immediately her shoulders untensed and her eyes lit up. "Yes! Let's do, like, a brunch and budget!" And the rest is history.
Fee-Only, Fiduciary, Independent:

Three Important Criteria to Consider When Choosing a Financial Advisor.
Specialties
Comprehensive Financial Planning
Retirement Income Planning
Investment Management
College Education Planning
Tax Planning
Ideal Clients
Retirees and Near Retirees
Growing Families
Business Owners and Executives
Sudden Money Situations
Novice Investors
Working Together
In-Office Meetings
Virtual Meetings
Clearly Defined Fees
No Product Sales
Complimentary Initial Consultation
Professional Designations & Affiliations
Pamela Capalad is a CERTIFIED FINANCIAL PLANNER™ Professional - Click for Verification

CFP® professionals are held to strict ethical standards to ensure financial planning recommendations are in your best interest. What's more, a CFP® professional must acquire several years of experience related to delivering financial planning services to clients and pass the comprehensive CFP® Certification Exam before they can use the CFP® designation.

Pamela Capalad is an Accredited Financial Counselor® (AFC®)

AFC® certification is the standard — training professionals to guide clients through life-cycle financial education to help them realize their goals and achieve lasting financial well-being.
Abilities of the AFC:
-Educate clients in sound financial principles.
-Assist clients in the process of overcoming their financial indebtedness.
-Help clients identify and modify ineffective money management behaviors.
-Guide clients in developing successful strategies for achieving their financial goals.
-Support clients as they work through their financial challenges and opportunities.
-Help clients develop new perspectives on the dynamics of money in relation to family, friends and individual self-esteem.
Office Locations:
2361 Nostrand Ave. 5th Floor
Suite VT
Brooklyn, NY 11210