Heritage Road Advisors, Inc.
Principal
Heritage Road Advisors, Inc.
Principal
My clients work hard to achieve their goals. I work hard to make sure their money is doing the same.
- Paul Henderson, CFP®
Fee-Only financial planner located in Seattle, WA, serving clients locally and across the country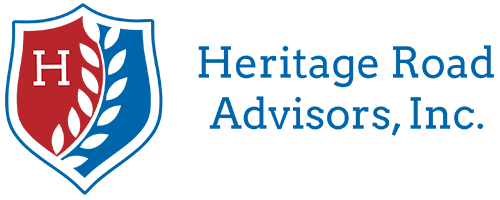 Meet Paul:
As a financial advisor, I work to ensure that the people who come to me for advice have the data and context necessary to make wise financial decisions with the least stress possible.
What does this look like? By taking the time to get to know you, I provide customized plans and investment portfolios that are optimized to your unique situation. Whether our engagement is for a planning project or ongoing wealth management, my commitment is the same: To provide clear, actionable advice that gives you what you need to ensure progress on your plan.
A strong financial foundation frees you to focus on what you value most. Of the many meaningful results we deliver at Heritage Road, I believe that this freedom to align your time, focus, and values might be the most important one.
Experience
I began my career at a boutique investment firm on Mercer Island focused on investment research and management. However, I quickly realized that a well-built portfolio is only as good as the plan it supports and shifted my focus to tax and financial planning. I eventually moved to a Seattle-based wealth management and trust company to increase the breadth of my planning experience – expanding into complex trusts and estates – while maintaining a foot in the investment world by managing $900M of client portfolios. I served individuals, multi-generational families, trusts, and non-profit groups and sat as a member of the firm's Trust Advisory Committee, providing guidance and support to the firm's trust officers.
Following a sabbatical in France while my wife completed a post-doctoral research project, I served as the Director of Financial Planning for an RIA start-up focused on emerging-wealth clientele in the tech world. I launched the Seattle office of Heritage Road Advisors in 2021 to offer an experienced, customized, fiduciary planning solution for people whose needs are not being met by the current wealth management industry; whether because they want to self-manage their accounts, don't have liquid assets to meet investment minimums, abhor high fees, or just want a plan without monthly payments.
Education
Prior to obtaining the CERTIFIED FINANCIAL PLANNER™ certification, I earned a Bachelor of Arts Degree in Economics and Political Science with honors from Seattle Pacific University in Seattle, Washington.
Personal
Originally from Issaquah, Washington, I now live in Seattle with my wife Ramona. I serve on the board of the choral group Seattle Pro Musica, and Ramona and I are long-time subscribers to the Seattle Rep. We are deeply involved in the Seattle sailing community through the Corinthian Yacht Club of Seattle; when not on the water, we can be found at our backyard pizza oven cooking for family and friends.
Paul Henderson is a Member of the National Association of Personal Financial Advisors

The National Association of Personal Financial Advisors (NAPFA) is a leading professional association of Fee-Only financial advisors - highly trained professionals who are committed to working in the best interests of those they serve.
NAPFA members live by three important values:
To be the beacon for independent, objective financial advice for individuals and families.
To be the champion of financial services delivered in the public interest.
To be the standard bearer for the emerging profession of financial planning.
Heritage Road Advisors, Inc. is a family-owned and operated, independent, fiduciary, fee-only, registered investment advisory firm.
Heritage Road offers stand-alone financial planning services, investment management services, and estate consulting. We provide unbiased evaluations and actionable plans that align our clients' current financial decisions and investment portfolios with their future goals.
Building and preserving your heritage one sound decision at a time.
Fee-Only, Fiduciary, Independent:

Three Important Criteria to Consider When Choosing a Financial Advisor.
Specialties
Comprehensive Financial Planning
Tax Planning
Investment Management
Retirement Income Planning
Ideal Clients
Retirees and Near Retirees
Significant Equity Compensation
Working Together
Complimentary Initial Consultation
Virtual Meetings
Clearly Defined Fees
No Product Sales
Professional Designations & Affiliations
Paul Henderson is a NAPFA-Registered Financial Advisor

The National Association of Personal Financial Advisors (NAPFA) is a leading professional association of Fee-Only financial advisors—highly trained professionals who are committed to working in the best interests of those they serve.

Paul Henderson is a CERTIFIED FINANCIAL PLANNER™ Professional - Click for Verification

CFP® professionals are held to strict ethical standards to ensure financial planning recommendations are in your best interest. What's more, a CFP® professional must acquire several years of experience related to delivering financial planning services to clients and pass the comprehensive CFP® Certification Exam before they can use the CFP® designation.
Office Locations:
By appointment
Seattle, WA 98103