Peter Bobolia
CFP®, ChFC®
Family First Financial Planning
Financial Planner
Peter
Bobolia
CFP®, ChFC®
Family First Financial Planning
Financial Planner
As a fee-only financial planner, my focus is to offer unbiased financial advice to help you achieve your life goals.
- Peter Bobolia, CFP®, ChFC®
Fee-Only financial planner located in Stuart, FL and West Palm Beach, FL serving clients locally and across the country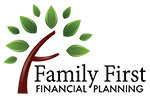 Peter Bobolia has been in the investment and financial services industry for over 20 years. He is passionate about helping individuals and families find solutions to their unique financial needs and situations. He works with clients of all backgrounds and financial status in the belief that everyone deserves to worry less about their financial future and to live their best lives. A well thought out and customized financial plan can help families meet their goals and dreams. Peter's love for helping people comes from witnessing in his own family both the benefits of long-term planning and the consequences of not having a plan. Without advanced planning for an unexpected event such as a health emergency, unnecessary worry and difficulties can occur for your loved ones.
Peter is a CERTIFIED FINANCIAL PLANNER™ professional and a CHARTERED FINANCIAL CONSULTANT® specializing in strategies for blended families, special needs, and non-traditional families to meet their unique needs and challenges. These needs are addressed with modern retirement income portfolios and applying behavioral finance techniques. He most enjoys helping families plan for life's twists and turns, long term goals, college planning and retirement income.
His professional experience includes working with the large broker dealers, money and asset managers, and private banks. This diverse experience has shaped his view that everyone deserves and can benefit from a well thought out and executed financial plan. Throughout his career he has worked with individuals, families, and financial advisors to find the right solutions for everyone's needs.
Peter holds a bachelor's degree in Public Administration from George Mason University. He lives in Jupiter with his wife Nadia and their two wonderful children Nicholas and Sophia. In his spare time Peter loves a good history book when he is not keeping up with current events and the latest financial news. He enjoys spending as much time as possible at the beach and outdoors with family and friends.
Hourly advice and planning services to help you meet your financial goals. We do not sell products, receive commissions, or charge fees for management of investments. We are fiduciaries and help our clients simplify, understand, and create plans that are unique to them and their unique goals.
With deep roots locally and grounded in more than 25 years of experience, Family First Financial Planning has helped hundreds of your neighbors in Florida and in Georgia clarify their life goals and create realistic financial plans to achieve them.
Whether it's planning a secure retirement, figuring out how to send the kids to college, or ensuring that your family tree remains strong and prosperous well into the future, rely on Family First Financial Planning. We can help you get the most value from your time and money, no matter what your life stage or circumstances.
Our accessible, holistic approach and keen understanding of life issues facing each of our clients, has won the trust of local residents for more than two decades.
Fee-Only, Fiduciary, Independent:

Three Important Criteria to Consider When Choosing a Financial Advisor.
Specialties
Comprehensive Financial Planning
Retirement Income Planning
Investment Management
College Education Planning
Tax Planning
Ideal Clients
Retirees and Near Retirees
Growing Families
Business Owners and Executives
Sudden Money Situations
Novice Investors
Working Together
In-Office Meetings
Virtual Meetings
Clearly Defined Fees
No Product Sales
Complimentary Initial Consultation
Professional Designations & Affiliations
Peter Bobolia is a CERTIFIED FINANCIAL PLANNER™ Professional - Click for Verification

CFP® professionals are held to strict ethical standards to ensure financial planning recommendations are in your best interest. What's more, a CFP® professional must acquire several years of experience related to delivering financial planning services to clients and pass the comprehensive CFP® Certification Exam before they can use the CFP® designation.

Peter Bobolia is a Chartered Financial Consultant® (ChFC®)

Chartered Financial Consultant® designations are granted upon completion of seven required courses and two elective courses. Those who earn the designation are understood to be knowledgeable in financial matters and to have the ability to provide sound advice.
Office Locations:
850 NW Federal Highway
Suite 150
Stuart, FL 34994

2101 Vista Park Way
West Palm Beach, FL 33407

1375 Gateway Boulevard
Suite 515
Boynton Beach, FL 33426