Phil Ratcliff
AIF®, CFP®, CLU®, ChFC®
rebel Financial
President and CIO
Phil
Ratcliff
AIF®, CFP®, CLU®, ChFC®
rebel Financial
President and CIO
As a fee-only financial planner, my focus is to offer unbiased financial advice to help you achieve your life goals.
- Phil Ratcliff, AIF®, CFP®, CLU®, ChFC®
Fee-Only Financial Planner Serving the Columbus, OH area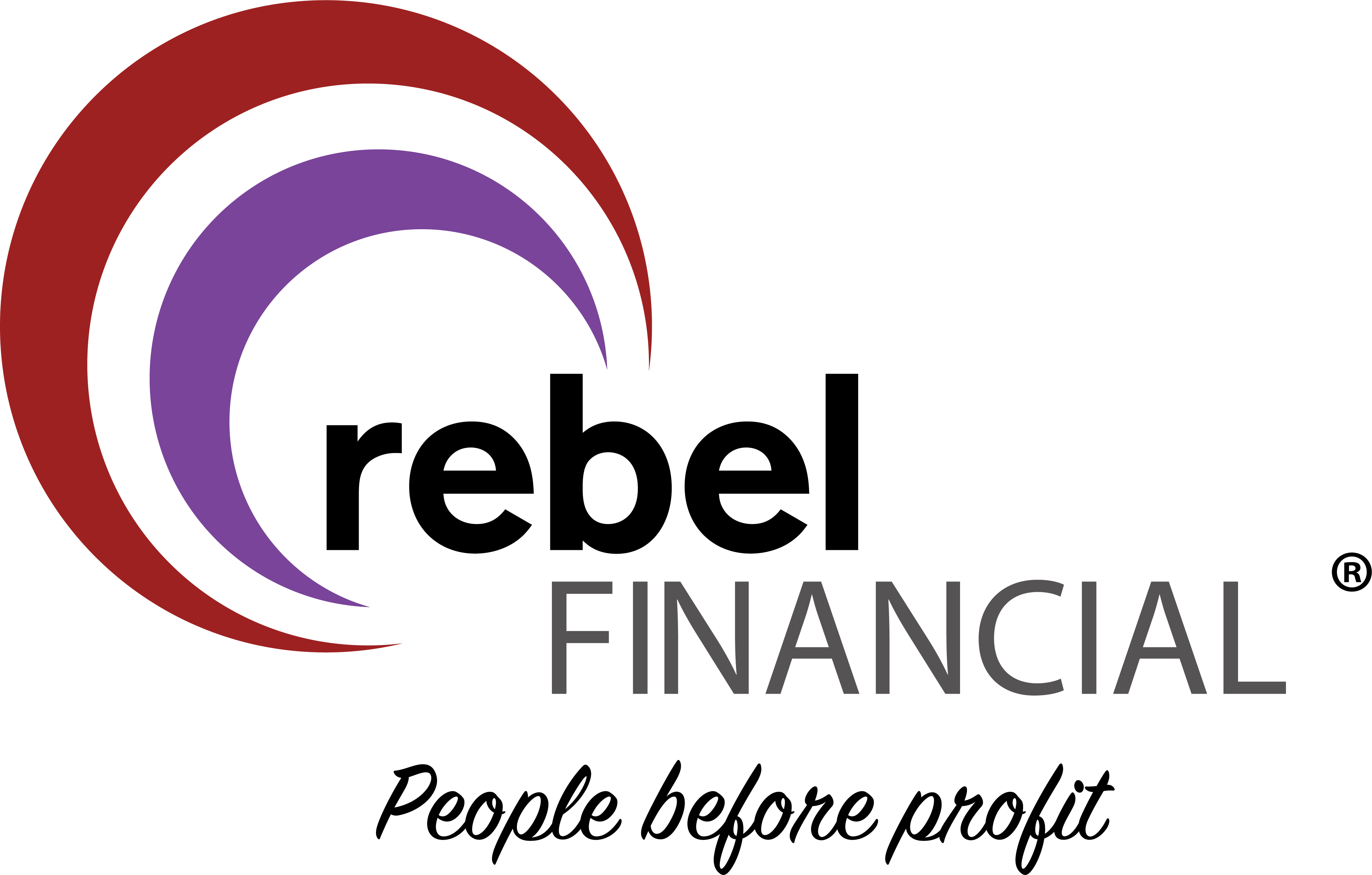 Phil Ratcliff is a Certified Financial Planner Professional (CFP) and the founder of rebel Financial, a financial firm that he started in 2013 that has grown into one of the largest Fee-Only RIAs in the Midwest and fastest organically growing in the country. Phil's hard work, charisma, and true passion for his business has helped him build rebel from the ground up with the unique objective (at least in the financial world) to put "People before profits." He specializes in advanced planning (such as executive benefits, stock options, charitable giving, and complex estate/tax planning) and building the business processes that are continuing to drive the firm forward to new heights to deliver ever more value to our clients. Even though Phil helps in all facets of financial planning/advising, rebel has grown to a point that most of the day-to-day activities and new client relationships are primarily driven by our other great Advisors, Financial Coaches, and/or professional staff.
Previously, Phil attended USMA at West Point and served in the United States Army for 8 years before settling down into finance in 2003 at American Express Financial Advisors. Phil is an active member in the Financial Planning Association, NAPFA, and NorthStar BNI as well as serving on numerous Boards of Directors and running our two non-profits: rebel Financial Foundation and 4Advisors. Phil has an extensive background with his Bachelors in History, studies towards his MBA, professional certifications (AIF®,ChFC®, CFP®, and CLU®), voracious reading appetite, and his enthusiasm for mastering new technology.
Outside of working diligently at rebel, Phil is happily married to Stephanie Ratcliff who is an RN at Nationwide Children's hospital and is kept on his toes by his 5 children: Ellie, William, Josie, Gwen, and Teddy. Phil's primary hobby/obsession is building things: from beekeeping, to DIY construction projects, to building computers, crypto miners, trading strategies, solar generation systems, smart home/business systems, 3d Printers, and hopefully many more things to come. You will generally find Phil during waking hours, outside of his 9-5 at rebel, working early, late or weekends on one or more of these projects or even maybe something new…

Phil's professional education and certifications include:
Investment Advisor Representative for rebel Financial LLC
Insurance licenses with many states in the country
B.A. in History from The Ohio State University
Accredited Investment Fiduciary (AIF®)
Chartered Financial Consultant (ChFC®)
Certified Financial Planner (CFP®)
Chartered Life Underwriter (CLU®)
RIADAC Certified in Blockchain and Digital Assets®
Phil Ratcliff is a Member of the National Association of Personal Financial Advisors

The National Association of Personal Financial Advisors (NAPFA) is a leading professional association of Fee-Only financial advisors - highly trained professionals who are committed to working in the best interests of those they serve.
NAPFA members live by three important values:
To be the beacon for independent, objective financial advice for individuals and families.
To be the champion of financial services delivered in the public interest.
To be the standard bearer for the emerging profession of financial planning.
rebel Financial is a Registered Investment Advisor and we are in the business of providing investment and planning advice for compensation. However, we do things differently and we are not afraid to stand up and fight for what is right for our clients, and for the advisory industry in general.

Why we Named our Company rebel Financial:
rebel Financial was founded to do things differently from how most financial firms operate. We organized the company to serve our clients first, comply with all applicable regulatory requirements next, and then worry about how to make a profit last. This is totally opposite of the traditional financial firm and it is our fundamental rebellion: That we work for you, first.

Organization and Structure:
We pride ourselves on transparency and in the spirit of that, we fully disclose all aspects of our organizational structure. We are a Registered Investment Advisor (RIA) in the States of Ohio and West Virginia, although, we do have the ability to work with anyone, in any state, in the U.S. Our company is also a Limited Liability Corporation (LLC) Incorporated in the State of Ohio. All shares of rebel Financial LLC are owned by its founder, W Phil Ratcliff.

Why Small is Better:
We protect you from most of the risks associated in working with a small firm so that you may benefit from the agility and freedom that being small affords us.
We can reduce bureaucracy and inefficiencies.
We can pass saving on to customers more quickly.
We can quickly adapt to industry and market changes for our clients.
We can implement technological solutions more quickly and efficiently.
We can more easily provide our clients with transparency.
Fee-Only, Fiduciary, Independent:

Three Important Criteria to Consider When Choosing a Financial Advisor.
Specialties
Comprehensive Financial Planning
Retirement Income Planning
Investment Management
College Education Planning
Tax Planning
Ideal Clients
Retirees and Near Retirees
Growing Families
Business Owners and Executives
Sudden Money Situations
Novice Investors
Working Together
In-Office Meetings
Virtual Meetings
Clearly Defined Fees
No Product Sales
Complimentary Initial Consultation
Professional Designations & Affiliations
Office Locations:
5940 Clyde Moore Dr
Suite C
Groveport, OH 43125