Smith Bruer Advisors
Co-CEO and Financial Advisor
Smith Bruer Advisors
Co-CEO and Financial Advisor
As a fiduciary financial planner, I want to empower people to make decisions. Our firm focuses on comprehensive financial planning to help you achieve your goals and not sell you products.
- Rene Bruer, CFP®, MBA
Fee-Only financial planner located in Colorado Springs, Colorado serving clients locally and across the country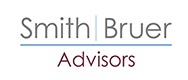 Smith Bruer Advisors is a registered financial adviser serving clients nationally with locations in Tallahassee, Florida, and Colorado Springs, Colorado. Smith Bruer Advisors specializes in financial planning, wealth management, investment management, and retirement planning to help clients work towards their financial goals at all stages of life. Rene Bruer is a fiduciary financial planner.
My Quick Stats
What's your background? I am a CERTIFIED FINANCIAL PLANNER®, but my career began in the United States Marine Corps and continued with the Executive Office of the Governor of Florida as a policy and communications advisor. As a financial planner, I have served institutional clients, families and individuals since 2007.
What degrees do you hold? I have a B.A. in Business Administration from Flagler College and an M.B.A. in Finance from California Lutheran University.
Win any awards? During my time in the Marine Corps and in the financial services industry I have been distinguished with personal awards and achievements for going above-and-beyond expectations.
What do you do for fun? My family and I attend Family of Christ Lutheran Church in Colorado Springs and we love to spend family time hiking and biking Colorado's beautiful mountains.
Tell us about your family: My focus is on my faith and family. I have been married to Beth since 2000 and we are blessed with a daughter, Ella, and son, Henry.
What charities do you support? My family supports the Semper Fi Fund for disabled veterans and Wycliffe Bible Translators.
Rene Bruer is a Member of the National Association of Personal Financial Advisors

The National Association of Personal Financial Advisors (NAPFA) is a leading professional association of Fee-Only financial advisors - highly trained professionals who are committed to working in the best interests of those they serve.
NAPFA members live by three important values:
To be the beacon for independent, objective financial advice for individuals and families.
To be the champion of financial services delivered in the public interest.
To be the standard bearer for the emerging profession of financial planning.
Smith Bruer Advisors believes in empowering our clients to make decisions. Since our founding, we have focused on placing each client's interests first in order to help them achieve their financial planning goals. Smith Bruer Advisors focuses on comprehensive financial planning and personalizing our clients' investment options through an evidence-based approach.
Smith Bruer Advisors serves clients nationally as a fee-only, fiduciary, independent registered investment adviser with offices in Tallahassee, Florida, and Colorado Springs, Colorado.
Fee-Only, Fiduciary, Independent:

Three Important Criteria to Consider When Choosing a Financial Advisor.
Specialties
Wealth Management
Comprehensive Financial Planning
Retirement Income Planning
Investment Management
Tax Planning
Ideal Clients
Business Owners and Executives
Retirees and Near Retirees
Physicians
Sudden Money Situations
Working Together
Defined Financial Planning Process
In-Office Meetings
Virtual Meetings
Clearly Defined Fees
No Product Sales
Professional Designations & Affiliations
Office Locations:
1755 Telstar Drive
Suite 300
Colorado Springs, CO 80920