IAM Financial, LLC
Financial Advisor
IAM Financial, LLC
Financial Advisor
As a fee-only financial planner, I help you organize your finances so that you can retire on time. And I do it within the transparent fee-only, Fiduciary business model.
- Richard Feight, CFP®, EA
I help self-employed business owners and professionals in East Lansing and Grand Rapids, MI and across the country organize their finances so that they can retire on time.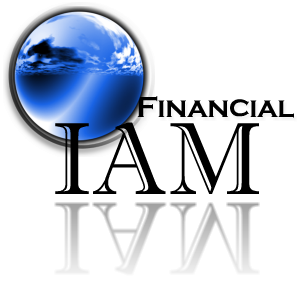 Hi, I'm Rich Feight, Owner of IAM Financial.
My super-power is organizing things. I LOVE trying to make things fit. My background is in finances so naturally, I like organizing people's money. I am also spiritually oriented and enjoy looking at things on a deeper level.
Money has always impacted me. Growing up, we lived in the biggest house and had the nicest cars. Our family motto was "he who dies with the most toys, WINS!" We had two corvettes with the license plates TOY 2 and TOY 3. Apparently, TOY 1 was taken. It's a great motto if you get to enjoy them. But I didn't see my Dad too much. He was a workaholic.
One year my Dad was writing an article for work about timeshares. We went to Florida, the Timeshare Kingdom. The year was 1987. It was the year my grandma died. My Mom made him buy the timeshare on the spot.
Up until then we'd camped or taken an overnight vacation every now and then. But not often, and time was slipping away. My brother was in high school and I was in middle school. We finally had something to look forward to every year. That one week together at the golf course, or on the beach.
In 1997 I started working at my Dad's company doing financial planning. He introduced me to The Millionaire Next Door by Thomas Stanley and I started saving money. I also got to spend a lot of time with him. But there was always a strain around money. It seemed like there was always a balance between time and money. You could have one or the other, but not both. I think it comes from the motto he taught me early on that time is money.
In 2007 my son Tyler was born and something had to change. I had to figure out a way to have both time and money. In 2008 I started IAM Financial because I wanted to change my relationship with money and share it with the world.
Now, I'm a self-made millionaire and take summers and December off. I had a client tell me "I want to do something in my next phase in life that will give me a little money and doesn't require 80hrs a week. Kind of like you." He makes $700,000/yr and has a net worth of over $3.5 million. But he knows the value of time and money.
Oh, and my kryptonite is telling people no. So I'm working on an online course that'll teach others how to organize their money so they can enjoy life.
Richard Feight is a Member of the National Association of Personal Financial Advisors

The National Association of Personal Financial Advisors (NAPFA) is a leading professional association of Fee-Only financial advisors - highly trained professionals who are committed to working in the best interests of those they serve.
NAPFA members live by three important values:
To be the beacon for independent, objective financial advice for individuals and families.
To be the champion of financial services delivered in the public interest.
To be the standard bearer for the emerging profession of financial planning.
IAM Financial, LLC is a low-cost, fee-only, financial planning firm dedicated to helping self employed business owners and professionals organize their finances so that they can retire on time. They do this using simple, fundamental planning strategies such as:
Pay Yourself First
Live Debt (Stress) Free
Create a (Plan) Vision
Focus on (Net) Worth
And investing strategies such as:
Low Cost Investing
Tax Conscious Investing
Passive (Index) Investing
Asset Allocation
Reduced Volatility
Buy & Hold Investing with Opportunistic Rebalancing
Fee-Only, Fiduciary, Independent:

Three Important Criteria to Consider When Choosing a Financial Advisor.
Specialties
Comprehensive Financial Planning
Retirement Income Planning
Investment Management
Tax Planning
Ideal Clients
Retirees and Near Retirees
Business Owners and Executives
High Earner Young Professionals
Working Together
In-Office Meetings
Virtual Meetings
Clearly Defined Fees
No Product Sales
Complimentary Initial Consultation
Professional Designations & Affiliations
Office Locations:
250 Monroe NW
Suite 400
Grand Rapids, MI 49503

333 Albert Ave
Suite 612
East Lansing, MI 48823