Rodgers & Associates
Financial Advisor
Rodgers & Associates
Financial Advisor
As a fee-only financial planner, my focus is to offer unbiased financial advice to help you achieve your life goals.
- Rick Rodgers, CFP®, CRPC®
Fee-Only financial planner located in Lancaster, PA, serving clients locally and across the country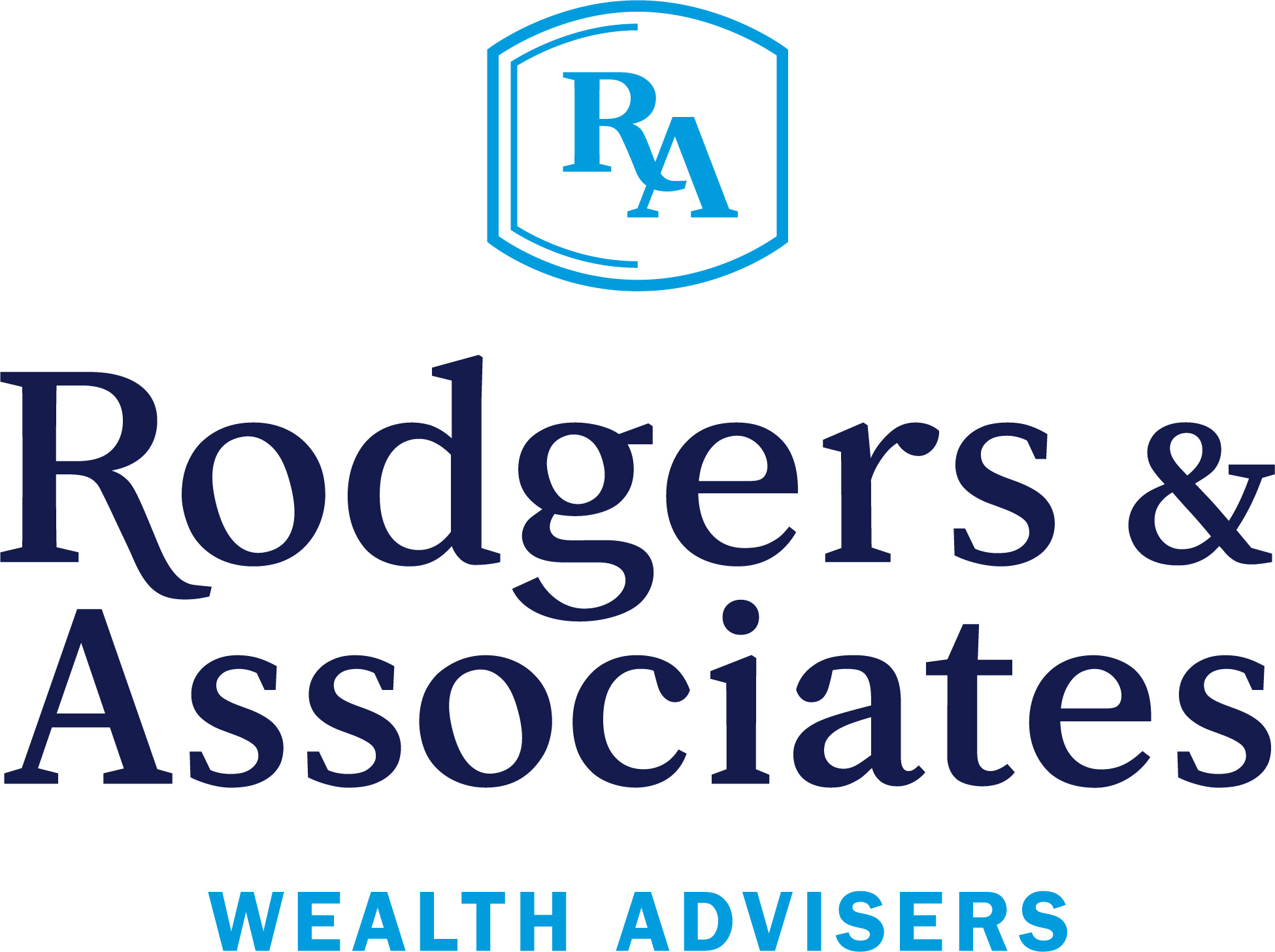 Rick is not taking new clients. Learn about the team here.
Rick Rodgers, CFP®, CRPC® is co-founder and president of Rodgers & Associates. His career in the investment and financial advisory profession began in 1984 with one of the big six Wall Street firms. Twelve years later, he co-founded Rodgers & Associates as a way to concentrate on financial planning. His vision was to help families prepare for a worry-free retirement through the creation and conservation of their wealth. Today, as a leading retirement expert and personal wealth adviser to high-net-worth individuals, Rick provides integrated financial, tax, and investment strategies, retirement planning, executive compensation, and estate and charitable planning.
Rick was the 2015 Lancaster Chamber of Commerce & Industry Small Business Person of the Year Award recipient. In April of 2016, Rick and his wife Jessica accepted the first Susan C. and Gerald C. Eckert Service and Philanthropy Award from Millersville University. For Rick's contributions to the community he also received the Central Penn Business Journal's 2016 Spirit of Philanthropy Award and was named one of Susquehanna Style's 2017 Men of Style.
Since 2010, Rick has been a regular guest on television programs nationwide. Producers and hosts alike have praised Rick for his sharp wit and expert commentary on retirement planning and tax strategy.
He is the author of the book Don't Retire Broke: An Indispensable Guide to Tax-Efficient Retirement Planning and Financial Freedom, where he offers expert advice on how to navigate complex tax issues using clear language and real-life examples.
A committed Christian, Rick was a field representative for Larry Burkett's Christian Financial Concepts (now known as Crown Financial Ministries). Active in both his church and community, Rick has also volunteered as a mortgage counselor for Tabor Community Services. He serves or has served on the finance committee of the United Way of Lancaster County and the advisory boards of SCORE Lancaster, The Ware Center, and The Mix at Arbor Place. Rick enjoys golf and spending time with his ten grandchildren.
Rick Rodgers is a Member of the National Association of Personal Financial Advisors

The National Association of Personal Financial Advisors (NAPFA) is a leading professional association of Fee-Only financial advisors - highly trained professionals who are committed to working in the best interests of those they serve.
NAPFA members live by three important values:
To be the beacon for independent, objective financial advice for individuals and families.
To be the champion of financial services delivered in the public interest.
To be the standard bearer for the emerging profession of financial planning.
Your retirement is more than just life after your career. It's your time to lead the lifestyle you want – for the rest of your life.

Retirement means becoming – and remaining – financially independent.

At Rodgers & Associates, we focus specifically on the needs and concerns of high-net-worth investors who are retired or expect to retire within five years.

We assist our clients in all aspects of investment, tax, risk management, retirement, and estate planning.

What You Can Expect From Us
You expect a retirement built just for you and your unique circumstances . . . and that's what we deliver. Coordinating your investments, taxes, and estate plans is what makes us unique from sales reps and brokers. This added value, coupled with our ongoing monitoring of your financial life, we believe makes the difference between having peace of mind and succumbing to the financial stress that unpleasant surprises can bring.

That's why before we develop your wealth strategy, our financial planners dedicate a great deal of time doing something we believe so many sales reps and brokers stopped doing a long time ago:

Listening
Listening to your goals . . . your dreams and your financial situation. And as we listen, we begin to understand what your vision is for your retirement. This understanding enables your Rodgers & Associates financial planner to build solutions that bring your vision to life. With a written plan in hand – and attention paid to any course corrections along the way – we implement and execute a strategy to move you toward your long-term financial goals.

How We Work

Ongoing Financial Advice
We provide our clients with ongoing advice and analysis. We establish a review schedule, usually once a quarter, and contact our clients to schedule their review for them. We consistently monitor the investments in our clients' portfolios to make sure they continue to perform to our standards.

Investment Performance
We believe that a well-defined process will provide improved investment performance for our clients. We evaluate an investment's performance against its peer group on a regular basis. If appropriate, after considering taxes and other possible expenses, we change from under-performing investments to similar ones that meet our performance criteria.

Comprehensive Financial Planning
Having a relationship with a Rodgers & Associates financial planner means you won't need to worry that your investment decisions may surprise you at tax time. In addition to investment advice and asset management, you can count on us to provide objective tax planning and review, and estate planning advice. We'll also work with you to answer your questions regarding your insurance programs, debt management and refinancing options, charitable giving, planning for a child's or grandchild's education, or even whether to buy or lease your next vehicle.

Asset Protection
At Rodgers & Associates, all client assets are held by an independent custodian to ensure your safety. We never take possession of your money and currently use TD Ameritrade and Fidelity (both members of FINRA and SIPC) as our primary custodians.

Financial Risk Management
Our recommendations are based on clients' goals, and we build portfolios to meet those goals, minimizing risk where possible. Because we don't accept commissions, we don't have any incentive to offer higher-risk products. We use bonds and CDs to seek to reduce volatility for our clients.
Fee-Only, Fiduciary, Independent:

Three Important Criteria to Consider When Choosing a Financial Advisor.
Specialties
Comprehensive Financial Planning
Retirement Income Planning
Investment Management
College Education Planning
Tax Planning
Ideal Clients
Retirees and Near Retirees
Growing Families
Business Owners and Executives
Sudden Money Situations
Novice Investors
Working Together
In-Office Meetings
Virtual Meetings
Clearly Defined Fees
No Product Sales
Complimentary Initial Consultation
Professional Designations & Affiliations
Office Locations:
2025 Lititz Pike
Lancaster, PA 17601