Rob Friedman
CFP®, CDFA®, MBA
Central Park Financial Planning
Managing Director & Founder
Rob
Friedman
CFP®, CDFA®, MBA
Central Park Financial Planning
Managing Director & Founder
As a fee-only financial planner, I am focused solely focused on providing unbiased advice that helps you make well-informed decisions that best meet your particular life objectives.
- Rob Friedman, CFP®, CDFA®, MBA
New York City & Westchester County-based tax-oriented Fee-Only financial planner using a retainer-based compensation model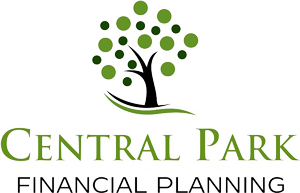 Rob Friedman is a fee-only financial planner with a geographic focus on New York City and Westchester County. Central Park Financial Planning specializes in comprehensive financial planning under an open retainer model providing services for a variety of clients including young professionals, individuals and couples nearing retirement, and those finding themselves newly single after a long marriage. He assists all of his clients to become more organized, to reduce their taxes now and in the future and to grow and protect their assets while meeting their personal goals. As a fee-only, fiduciary, and independent financial advisor, Rob Friedman is never paid a commission of any kind, and has a legal obligation to provide unbiased and trustworthy financial advice.
Prior to becoming a financial planner, Rob Friedman spent more than 25 years as an executive and management consultant in the consumer banking, investment management, and insurance industries. During those years he focused on high-profile customer analytics and business strategy issues, advising senior executives at the largest banks and insurance companies on how they should better run their consumer-oriented businesses. While he was successful, in many ways he was left greatly unsatisfied.
Unfortunately, he saw from the inside that large financial services companies – and the people who work for them – often don't make the needs of a prospect or client their top priority but rather too frequently focus too heavily on their own well-being. Those institution's representatives would ask:
What products do I have to sell and how can I convince the prospective customer one of those products is what he or she needs?
How much does a particular product generate in compensation for me and profit for my company rather than are there other more effective or less-costly alternatives that might work better for them whether or not I have them to sell?
Is what I'm offering "suitable" for them (the standard for non-fiduciaries) rather than is it truly in their best interests (the standard for fiduciaries)?
Rob also saw through his own personal divorce almost two decades ago that many people going through a life change simply are not ready to take on significant responsibility for their own financial decision-making even though such decisions will have a great impact on their own well-being going forward.
Rob had a desire to directly help people in making smart financial decisions for themselves and their families. Because of his background, friends and family members would often seek his perspective on something concerning their own personal financial situation. He always found great satisfaction in working through the issues with them, working to educate them and coming up with a solution that would best meet their needs.
So initially he became a Certified Divorce Financial Analyst® and assisted individuals and couples going through divorce to make more informed and more effective decisions. While he no longer provides those services, that experience provided a good foundation for his current comprehensive financial planning work focusing on a broader range of financial planning issues for individuals and couples. In this work, he is able to bring to bear his business school education, his experience in the banking, investment and insurance industry and his skill at advising client on often complex matters.
While he was born in Chicago and went to school in Philadelphia, he lived in New York City for most of his adult life until recently moving to Westchester County, returning to the suburbs after a 40+ year hiatus. He knows what it is like to set money aside for the future and to raise children while living in one of the most expensive cities/metropolitan areas on the planet. He is married and enjoys spending time with family and friends, traveling, bicycling, running and exploring New York and beyond.
Education:
Certificate in Financial Planning with Distinction, UCLA
Master of Business Administration with Distinction, Real Estate Finance & Marketing, Wharton School of the University of Pennsylvania
Bachelor of Science in Economics, Summa Cum Laude, Finance & Accounting, Wharton School of the University of Pennsylvania
Rob Friedman is a Member of the National Association of Personal Financial Advisors

The National Association of Personal Financial Advisors (NAPFA) is a leading professional association of Fee-Only financial advisors - highly trained professionals who are committed to working in the best interests of those they serve.
NAPFA members live by three important values:
To be the beacon for independent, objective financial advice for individuals and families.
To be the champion of financial services delivered in the public interest.
To be the standard bearer for the emerging profession of financial planning.
We are Not Your Typical Financial Advisor
We are a fee-only fiduciary
We do not accept commissions or other compensation from financial product companies or anyone else. Rather, our clients compensate us directly for our professional, independent and objective advice. Instead of giving our best sales pitch, we focus on devising the best solutions for our client's specific needs.
We are held to the fiduciary standard which legally obligates us to act in good faith and put your interests ahead of our own. In addition, we must disclose any conflicts of interest which could compromise our impartiality.
We take a holistic & integrated approach
Putting in place key elements of a financial plan in an ad-hoc manner is never a good idea. Some areas get overlooked while others get too much focus. Unfortunately prime areas of financial concern often remain unaddressed. Typically, there's little if any focus on how the different pieces of the plan fit together into a unified whole.
At Central Park Financial Planning, we take a different approach. We consider multiple areas simultaneously while developing an integrated plan that is consistent with your financial goals and personal aspirations with the objective of creating a more secure and gratifying future for you.
We focus on a variety of financial planning areas including:
Cash flow / debt management planning
Employee benefits planning
Insurance & risk management planning
College / education planning
Small business planning
Investment planning
Retirement planning
Estate planning
Tax planning & preparation
Life goal planning
Fee-Only, Fiduciary, Independent:

Three Important Criteria to Consider When Choosing a Financial Advisor.
Specialties
Comprehensive Financial Planning
Insurance Planning
Tax Planning
Investment Planning
College Education Planning
Retirement Income Planning
Estate Planning
Ideal Clients
Individuals with Sudden Financial Responsibility
Young Professionals
Retirees and Near Retirees
Growing Families
Novice Investors
Business Owners and Executives
Working Together
All-inclusive Approach
Unlimited Access
Clearly Defined Fees
Complimentary Initial Consultation
In-Office Meetings
Virtual Meetings
No Product Sales
Professional Designations & Affiliations
Office Locations:
60 East 42nd Street
Suite 4600
New York, NY 10165