Robert Tull, Jr.
CFP®, MBA
Tull Financial Group, Inc.
President, CEO, CCO
Robert
Tull, Jr.
CFP®, MBA
Tull Financial Group, Inc.
President, CEO, CCO
Having a plan in place and a trusted advisor to assist in navigating the journey places the odds of achieving financial success at near 100%.
- Robert Tull, Jr., CFP®, MBA
Fee-Only financial planner located in Chesapeake, VA, serving clients locally and across the country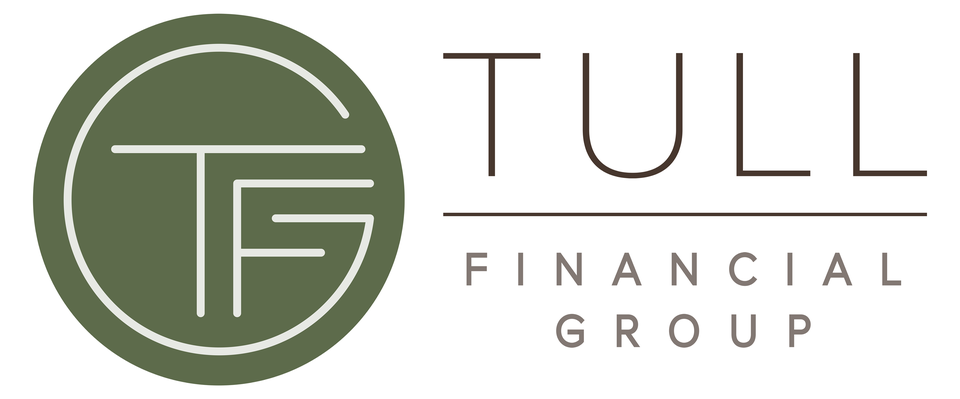 Tull Financial Group, Inc. is a fee-only financial planning and wealth management firm located in Chesapeake, VA, serving clients throughout the Virginia Beach and Norfolk, VA area, and clients across the country. Tull Financial Group provides wealth management and financial planning for life transitions, and retirement planning to help young affluent professionals, business owners, and high net worth clients organize, grow and protect their assets. As a fee-only, fiduciary, and independent financial advisor, Robert (Robin) Tull, Jr. is never paid a commission of any kind, and has a legal obligation to provide unbiased and trustworthy financial advice.
Robert W. Tull, Jr. is founder, president, and CEO of Tull Financial Group, Inc., in Chesapeake, Virginia. With more than 35 years of financial planning experience. He focuses on the areas of investment management and retirement planning.
Robin, as most know him, entered the financial planning profession after receiving an MBA with a concentration in finance from The University of Houston. While well-known locally as knowledgeable in financial matters, he is also recognized nationally as a former "Ask the Expert" on Quicken.com's retirement website. Robin has also contributed to The New York Times, USA Today, The Wall Street Journal, Reader's Digest, CNNfn, SmartMoney Interactive, CBN Newswatch, and Financial Planning Magazine.
He is a Certified Financial Planner™ practitioner and served on the national board of directors for the Institute of Certified Financial Planners (ICFP) in Denver, Colorado (1996-1998) and as past president of the local Hampton Roads chapter. He is a member of the Financial Planning Association (FPA), and the National Association of Personal Financial Advisors (NAPFA), which requires its members to sign a Fiduciary Oath.
Robin is extremely active in his community. Robin was given the distinguished honor of being named First Citizen of Chesapeake in 2019. He was voted in 2015 by Chesapeake City Council to the Hospital Authority Board which provides governance and oversite to the Chesapeake Regional Medical Center. He has served as Chairman of the board as well as chair positions for Investments, Compensation, and Strategy. A Rotarian for more than 25 years, he has functioned in many capacities including past president of the Rotary Club of Chesapeake, Virginia.
Robin is also a past Vice-Chair of the City of Chesapeake Other Post-Employment Benefits Board (OPEB), a past chairman of the Atlantic Shores Christian School Board, served on the Old Point National Bank Regional Advisory Board. In 2018 he was asked to serve his alma mater, Oral Roberts University, as a Trustee.
He and his family currently attend RiverBend Church in Suffolk. Robin and his wife, Cathy, have four married children — Andrew, Courtnay, Philip, and Victoria. Robin and Cathy are also proud grandparents to Aurora, Lucia, and Theodore.
Robert Tull, Jr. is a Member of the National Association of Personal Financial Advisors

The National Association of Personal Financial Advisors (NAPFA) is a leading professional association of Fee-Only financial advisors - highly trained professionals who are committed to working in the best interests of those they serve.
NAPFA members live by three important values:
To be the beacon for independent, objective financial advice for individuals and families.
To be the champion of financial services delivered in the public interest.
To be the standard bearer for the emerging profession of financial planning.
Tull Financial Group, Inc., a fee-only firm, specializes in Investment Management and Financial Planning Services. Our mission is to help you achieve financial freedom and accomplish more. We help you define your financial goals and be proactive in implementing them, while we monitor your progress for the adjustments that life often requires. With over 35 years of experience, we have enjoyed serving our clients with integrity, thoroughness, and care – we want you to be able to focus on living your life, not worrying about how to pay for it. We welcome the opportunity to assist you with your wealth management and planning needs. Your initial visit is complimentary; fees are quoted and agreed upon in advance and are clearly disclosed.
Fee-Only, Fiduciary, Independent:

Three Important Criteria to Consider When Choosing a Financial Advisor.
Specialties
Comprehensive Financial Planning
Retirement Income Planning
Investment Management
College Education Planning
Tax Planning
Ideal Clients
Retirees and Near Retirees
Growing Families
Business Owners and Executives
Sudden Money Situations
Novice Investors
Working Together
In-Office Meetings
Virtual Meetings
Clearly Defined Fees
No Product Sales
Complimentary Initial Consultation
Professional Designations & Affiliations
Office Locations:
640 Independence Parkway
Suite 300
Chesapeake, VA 23320-5177