Robin Young
CFP®, CeFT®, RLP®
Northstar Financial Planning
President and Owner
Robin
Young
CFP®, CeFT®, RLP®
Northstar Financial Planning
President and Owner
30 years experience helping clients gain financial security and freedom while managing life changes and transition.
- Robin Young, CFP®, CeFT®, RLP®
Independent, Fee-Only, Fiduciary Wealth Manager located in Windham, NH, serving clients locally and across the country.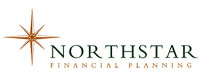 There's a reason that Northstar Financial Planning offers a fresh perspective on life and wealth planning. That difference is Robin Young.
Robin is resolute in her belief that individuals and their families deserve a deeper approach to wealth management. Particularly during periods of transition (retirement, loss of a spouse, inheritance, divorce, sale of a business), people need help navigating both the human and technical side of money to successfully align their decisions with what is truly important in their lives.
Before joining Northstar as a partner in 2004, Robin's professional career included 15 years at several prestigious financial firms and real estate management companies in Boston, including Boston Properties, LLC and The Colony Group. There, she advised C-level executives at several Fortune 500 corporations, including Unum Provident, EMC and IBM.
In 2008, Robin assumed the helm at Northstar Financial Planning and her work in helping Women in transition gained attention. Robin believes that women deserve a better experience in working with a financial advisor and she and her team have focused considerable energy in delivering this experience through their client processes and through their Wiser Women Workshops and other education opportunities. Robin augments her personal zeal for financial life planning with a range of solid credentials:
Certified Financial Planner™, The American College
Certified Financial Transitionist®, Sudden Money Institute
Registered Life Planner, The Kinder Institute of Life Planning
Master's Degree in Business, Suffolk University
Bachelor's Degree, Plymouth State College
Robin is also a member of the Financial Planning Association (FPA), the New Hampshire Estate Planning Council and several industry leading practice groups across the country. She also serves on the TD Ameritrade Advisory Panel and is currently volunteering her time as an advisory board member of the New Hampshire Charitable Foundation and an Ambassador of the Southern NH Chapter of the Modern Widows Club .
Robin exemplifies the importance of balancing her personal and family life with her professional and financial goals. She and her husband have a son and a daughter and reside in Windham, NH. They also spend family time at their Squam lake home in NH, where they enjoy boating, hiking, and other outdoor activities. Robin is an avid follower of the practice of yoga and meditation to replenish her mind and body.
Founded in 1994 as a New Hampshire-based Registered Investment Advisor firm, Northstar serves clients within our New England community, as well as several other states, including Minnesota, Florida, Colorado Pennsylvania, Delaware and New Mexico. Northstar Financial Planning is an independent financial life planning and wealth management firm. Applying a client-centric, Fee-Only compensation approach, we provide comprehensive financial services and expert advice for business executives, professionals, small business owners, families, retirees and women.
Recognizing that wealth is only one component of well-being, we have developed our business accordingly, offering experienced care within a positive, personalized environment. We have allied our core team of in-house professionals with recognized coaching and credentialing programs — including The Kinder Institute of Life Planning; the Sudden Money® Institute and its Women, Meaning and Money® program; and the Certified Financial Planner® certification program.
We feel we engage best with families and individuals seeking professional wealth management and life planning services. Our specialized focus is on assisting business owners, widows and others to manage their money during significant transitions.
But there is much more to us than the sum of our parts. While we strive to offer a distinct approach to financial, wealth and life planning, the truth is, we are not the only firm offering similar strategies. We differentiate ourselves not only by what we do, but how we do it, and who we are as unique individuals.
Fee-Only, Fiduciary, Independent:

Three Important Criteria to Consider When Choosing a Financial Advisor.
Specialties
Comprehensive Financial Planning
Retirement Planning
Investment Management
Tax Planning
Financial Life Transitions
Women and Wealth
Legacy Planning
Ideal Clients
Retirees and Near Retirees
Business Owners and Executives
Sudden Money Situations
Women - Divorce and Widowhood
Women Professionals
Working Together
In-Office Meetings
Virtual Meetings
Clearly Defined Fees
No Product Sales
Complimentary Initial Consultation
Professional Designations & Affiliations
Office Locations:
112 Range Rd
Windham, NH 03087