Rorik Larson
CFP®, EA, MBA
Essential Financial Strategies
Principal/Financial Planner
Rorik
Larson
CFP®, EA, MBA
Essential Financial Strategies
Principal/Financial Planner
It's not always easy, but it's possible to attain financial freedom and achieve your definition of success! It starts with some discipline and focusing on long-term goals.
- Rorik Larson, CFP®, EA, MBA
Providing Fee-Only Wealth Advice to Orland Park, Palos Park, Palos Heights, Frankfort, New Lenox, Homer Glen and surrounding Chicago suburbs and beyond.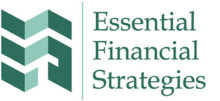 Rorik's passion is helping folks proactively build their financial future. Rorik struggled with money worries as he faced retirement transition from the Army. Not trusting the advisors available to him overseas, he set about researching and studying to make his retirement financially stress free despite having a young family. In the process, Rorik developed his excitement for helping people with similar money worries. Now he shares that passion helping families quiet their money concerns and shape their future financial independence. Rorik enjoys helping hard working, proactive young families with school aged children.

Rorik holds an MBA with a specialization in Financial Planning from California Lutheran University. He holds the CFP® certification and has been admitted to practice before the Internal Revenue Service as an Enrolled Agent. He graduated from Florida Institute of Technology with a Bachelor's degree and has Master's Degree from Embry-Riddle Aeronautical University.

Rorik Larson is a member of the Alliance of Comprehensive Planners (ACP) and National Association of Personal Financial Advisors (NAPFA).

In his spare time Rorik enjoys working out and is active in his community. He is the first to admit his most important life role is as father to his school aged son.

Rorik Larson is a Member of the National Association of Personal Financial Advisors

The National Association of Personal Financial Advisors (NAPFA) is a leading professional association of Fee-Only financial advisors - highly trained professionals who are committed to working in the best interests of those they serve.
NAPFA members live by three important values:
To be the beacon for independent, objective financial advice for individuals and families.
To be the champion of financial services delivered in the public interest.
To be the standard bearer for the emerging profession of financial planning.
Essential Financial Strategies specializes in helping proactive working couples with school aged kids. Often in transition, they work with me to put their financial lives in order, relieve financial stress and create a path for kids' education.
These families typically earn $175,000 to $300,000 a year. Typically, both parents (aged 40 to 55) are college educated though only one parent may work. They value education and want to make sure their kids get a quality education from kindergarten through college. The parents maybe be helping their elderly parents. They engage outside help with tasks that distract them from their families such as house cleaning and lawn care. Such parents appreciate the beauty of simplicity and recognize complex solutions often add headaches to their lives.
These folks, overwhelmed with money choices and exhausted from work and school activities, contact us when they wonder…
Do I save for retirement or my child's education?
Is a 529 plan right for me?
How should I invest my 401K?
What am I going to do in retirement?
Can I worry less about money and enjoy life?
When you work with us, you can expect:
Straight talk. Our complete focus is on what is best for you. We don't sell any financial products nor do we receive any commissions. As fee-only financial advisors, our only compensation is what you pay for our professional advice.
All-inclusive approach. Together we evaluate all aspects of your finances and design a strategy where each part works in harmony with the others. You'll see that we pay a lot of attention to areas of your financial life that are often overlooked.
Access. Life is constantly changing. For one annual retainer fee, you can meet with or speak to me often as is necessary to help you accomplish your financial goals.
Value for your money. We are committed to providing value that exceeds our fee. Doesn't it make sense that your financial advisor should work to save you more than he charges you?
Fee-Only, Fiduciary, Independent:

Three Important Criteria to Consider When Choosing a Financial Advisor.
Specialties
Comprehensive Financial Planning
College Education Planning
Retirement Income Planning
Tax Planning
Investment Management
Ideal Clients
Families with School Aged Kids
Retirees and Near Retirees
Working Together
Offering Wealth Review
In-Office Meetings
Clearly Defined Fees
Coaching Like Process for Year Round Clients
Professional Designations & Affiliations
Office Locations:
By Appointment Only
S Harlem Ave
Palos Heights, IL 60463