UAK Diversified Wealth Management
Lead Financial Advisor
UAK Diversified Wealth Management
Lead Financial Advisor
As a fee-only financial planner, my focus is to offer unbiased financial advice to help you achieve your life goals.
- Sarah Kang, CFP®
Fee-Only financial planner with offices in Saint Paul, MN, and Rochester, MN serving clients locally and across the country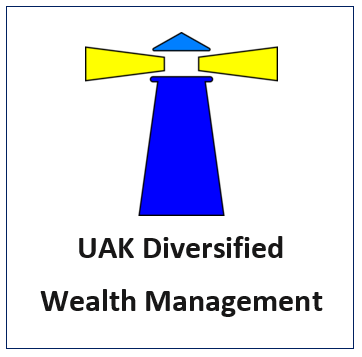 Sarah Kang is a Saint Paul, MN and Rochester, MN fee-only financial planner. UAK Diversified Wealth Management provides retirement income planning, investment management, and insurance planning to help high net-worth individuals and families, business owners, and families with special needs organize, grow and protect their assets through life's transitions. As a fee-only, fiduciary, and independent financial advisor, Sarah Kang is never paid a commission of any kind, and has a legal obligation to provide unbiased and trustworthy financial advice.
Sarah Kang is responsible for client relationships. She has passed all of the education and exam requirements of Certified Financial Planner designation. She has a Masters Degree from Indiana University Bloomington and is a Member of Financial Planning Association of MN. She has helped investment operations for the last 11 years. Experiences include updating brokerage forms, executing trades, reviewing tax forms, Reviewing clients' financial statements and plans, Reviewing insurance product choices, and Explaining investment products.
Sarah is a concert pianist and is a frequent performer for Thursday Musical and other local recitals.
Sarah Kang is a Member of the National Association of Personal Financial Advisors

The National Association of Personal Financial Advisors (NAPFA) is a leading professional association of Fee-Only financial advisors - highly trained professionals who are committed to working in the best interests of those they serve.
NAPFA members live by three important values:
To be the beacon for independent, objective financial advice for individuals and families.
To be the champion of financial services delivered in the public interest.
To be the standard bearer for the emerging profession of financial planning.
You can trust UAK Diversified to help you plan your financial future, advise you with comprehensive financial / investment planning, as well as non-financial wealth advice. We serve clients in Saint Paul, Minneapolis, Twin Cities, and Rochester areas. UAK Diversified LLC is a registered investment adviser with the state of Minnesota.
As a registered investment advisor, our advisors are held to a fiduciary standard legally requiring us to act solely in your best interest.
We don't sell proprietary products and only select investment vehicles from the available universe of securities that are considered best-in-class for our client's needs.
Our financial advisor fees are simple and straightforward based on a small percentage of your assets under management or a fixed financial planning fee. We never charge commissions.
We specialize in retirement income planning and investment management with special attention to taxes, income, and preserving wealth in retirement.
Fee-Only, Fiduciary, Independent:

Three Important Criteria to Consider When Choosing a Financial Advisor.
Specialties
Comprehensive Financial Planning
Retirement Income Planning
Investment Management
College Education Planning
Tax Planning
Ideal Clients
Retirees and Near Retirees
Growing Families
Business Owners and Executives
Sudden Money Situations
Novice Investors
Working Together
In-Office Meetings
Virtual Meetings
Clearly Defined Fees
No Product Sales
Complimentary Initial Consultation
Professional Designations & Affiliations
Office Locations:
601 Carlson Parkway
Carlson Center, Suite 1050
Minnetonka, MN 55305

420 Summit Ave
Saint Paul, MN 55102

221 1st Ave SW
Suite #610
Rochester, MN 55902

860 Blue Gentian Road
Suite 200
Eagan, MN 55121