Valkyrie Financial, LLC
Lead Financial Advisor
Valkyrie Financial, LLC
Lead Financial Advisor
I cut the BS and talk about ALL the money stuff you need to know, but were never taught.
- Sarah Paulson, CFP®
Fee-Only financial planner located in Appleton, WI, serving clients locally and across the country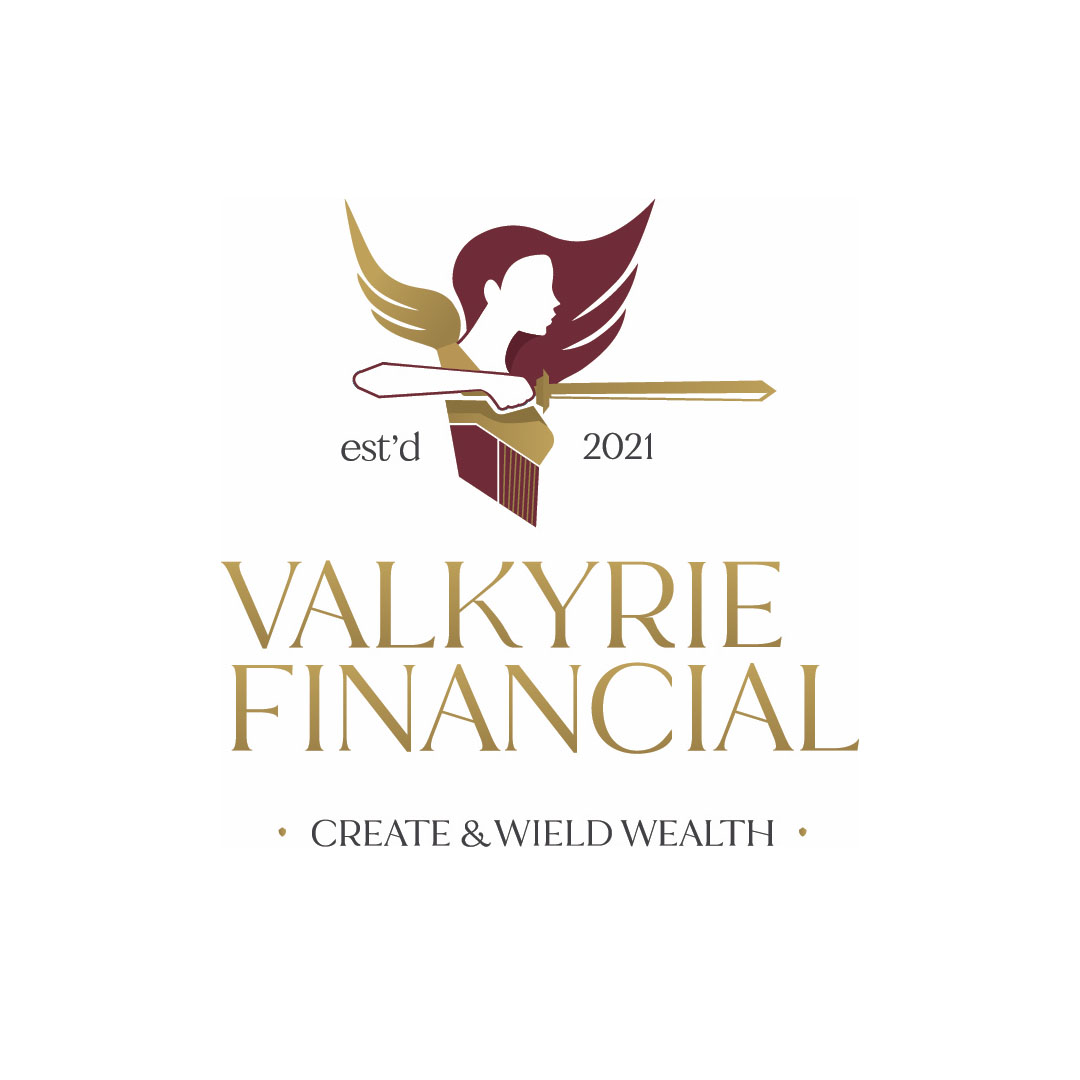 Sarah Paulson is a Appleton, WI fee-only financial planner. Valkyrie Financial, LLC is a female-owned and -operated comprehensive and objective financial planning and investment management firm based out of Appleton, WI and serving clients across the United States. Valkyrie Financial specifically presents Millennials with resources for all their money matters with pricing to serve those who don't have "enough" – or maybe even NO – cash to invest with a traditional finance person. We are fee-only (no commissions. Ever.) and always operate under the fiduciary duty to put our clients' interests first, meaning Valkyrie has a legal obligation to provide unbiased and trustworthy financial advice.
Meet Sarah Paulson, CFP®, owner of Valkyrie Financial located in Appleton, WI.
Helping people define their life aspirations and getting their money in line with those dreams is what LIGHTS. ME. UP. And I'm doing it while making personal finance less intimidating. It is the reason I became a CERTIFIED FINANCIAL PLANNER™ professional. I focus on empowering people – women and the rising generations – to take control of their financial lives.

If money is a tool you aren't really sure how to use, I encourage you to reach out to me. I want to develop a long-term relationship to understand your unique situation and present recommendations to fit you. Let's find your wealth, together.

In my spare time, you can find me passionately advocating for women's rights – I currently hold a seat on the board of the Women's Fund for the Fox Valley Region – and burning off my extra energy through kickboxing, strength training, running, and/or cross-country skiing. All this activity is necessary because I bake the best cakes and cheesecakes; ask nicely and I might share a piece!
What I do…
Translate money jargon to normal English.
Meet you wherever you are.
Reassure you that there are no stupid money questions.
Empower you.
Valkyrie does financial planning with an emphasis on coaching and empowerment. The firm is designed to take a complete look at a client's financial picture (building and sticking to a budget, saving, debt analysis, retirement accounts, investment allocation, insurance, estate planning, and on, and on...), with bite-sized meetings monthly to tackle one important assignment. This way the client starts to consistently pay attention to their financial picture and - more importantly - feel like they understand what is happening. Clients also receive a resident financial expert-on-retainer and an accountability partner.
Fee-Only, Fiduciary, Independent:

Three Important Criteria to Consider When Choosing a Financial Advisor.
Specialties
Comprehensive Financial Planning
Spending Analysis & Budgeting
Investment Management
Debt Analysis
College Education Planning
Ideal Clients
Millennials
Novice Investors
Growing Families
Business Owners and Executives
Sudden Money Situations
Working Together
Virtual Meetings
No Judgement
Clearly Defined Fees
No Product Sales
Complimentary Initial Consultation
Professional Designations & Affiliations
Sarah Paulson is a CERTIFIED FINANCIAL PLANNER™ Professional - Click for Verification

CFP® professionals are held to strict ethical standards to ensure financial planning recommendations are in your best interest. What's more, a CFP® professional must acquire several years of experience related to delivering financial planning services to clients and pass the comprehensive CFP® Certification Exam before they can use the CFP® designation.

Sarah Paulson is a Member of the XY Planning Network

The XY Planning Network is the leading organization of fee-only financial advisors who are focused on working with Generation X and Generation Y clients. Our mission is to connect consumers with best-in-class financial advisors who specialize in working with clients just like you.