Mellen Money Management LLC
Principal, Financial Planner
Mellen Money Management LLC
Principal, Financial Planner
As a fee-only financial planner, my focus is to offer unbiased financial advice and help you grow your money so that you can do more of the things you want -- now and in the future.
- Scott Snider, CRPC®, CFP®
Fee-Only Financial Planner located in Nocatee, FL offering investments, retirement, student debt, and college planning solutions.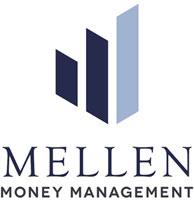 Scott Snider is a Nocatee, FL fee-only financial planner. Mellen Money Management provides comprehensive and objective financial planning to help clients organize, grow and protect their assets through life's transitions. As a fee-only fiduciary and independent financial advisor, Scott Snider is never paid a commission of any kind and has a legal obligation to provide unbiased and trustworthy financial advice.
It is our mission to ensure our clients conquer the financial burden of getting a college education with a proactive plan. We believe this budgetary hurdle cannot be solved in a vacuum. Financial trade-offs, like saving for retirement, must be prioritized with other goals competing for your money. The bottom line is we help our clients quantify, evaluate, understand, and plan for the financial impact of major life events -- when the most money is usually at stake.
Helping clients simplify the complexities of their personal finances in an impactful way is what drives Scott and his business. Ever since he witnessed the stressful effect the dot-com stock market crash had on home life as a kid, Scott wanted to break into the financial services industry to help other families avoid the same financial regrets his Dad and Mom suffered.
After spending nearly 10 years working for large financial institutions, Scott decided it was time to strike out on his own in 2016 and start Mellen Money Management. With the primary purpose being the ability to deliver truly independent advice, as well as offer a more specialized service around college planning. After all, the student loan problem isn't going away anytime soon.
Today, Scott works with his clients to solve everyday problems like how much to save towards retirement, how much cash should be put aside in savings for a rainy day, how much insurance is enough, and what is the most you should spend on a house. More than anything else, it's Scott's mission to help his clients bring all of their competing financial priorities into focus. Thereby allowing them to maximize their wealth and live a better life.
Professional Highlights
Personal Life
Scott and his wife, Emily, reside in Nocatee with their 2 daughters and 2 dogs
Originally from Columbus, OH
Big Ohio State Buckeyes fan
Loves animals and spending time outdoors
Enjoys playing tennis and basketball, or really anything sports related
Scott Snider is a Member of the National Association of Personal Financial Advisors

The National Association of Personal Financial Advisors (NAPFA) is a leading professional association of Fee-Only financial advisors - highly trained professionals who are committed to working in the best interests of those they serve.
NAPFA members live by three important values:
To be the beacon for independent, objective financial advice for individuals and families.
To be the champion of financial services delivered in the public interest.
To be the standard bearer for the emerging profession of financial planning
OUR STORY
Mellen Money Management is an independent fee-only financial planning firm specializing in college-specific consulting and student loan repayment advice. We have spent our careers learning the world of personal finance inside and out and are here to help a new generation plan for their future and the future of their growing families. Our focus is on helping clients manage and optimize key milestone events to enhance their overall financial health. More specifically we help families and young professionals balance the burden of paying for college while accomplishing other financial goals, thereby allowing our clients to live a better life. We emphasize college planning because today's tuition rates make the cost equally as important to plan for as retirement.
The firm was named after Scott's grandparents, who helped pave his way to an affordable college education. Without their generosity, Scott would have been stuck climbing out of student debt like many young professionals are today. Scott's grandparents' lifetime of generosity has inspired and shaped this organization, and, hoping to follow in their footsteps, Scott is working to make the cost of higher learning easier to manage. So that their legacy is always remembered, Mellen Money Management pledges to donate a percentage of company profits to organizations that share our mission of making higher learning more affordable for future generations.
WHAT IT MEANS TO BE A FEE-ONLY FIDUCIARY
A fee-only fiduciary is held to a higher standard of putting their client's best interests first. What this means is Mellen Money Management does not "sell" a product to generate a commission or hit a monthly quota. In addition, any conflicts of interest must be disclosed. The fee you pay is just that, a transparent way of doing business. In other words, our clients have a trusted advisor they can confidently rely upon to do the right thing. Furthermore, prospective clients can rest assured in knowing they get the opportunity to receive an objective second opinion.
Fee-Only, Fiduciary, Independent:

Three Important Criteria to Consider When Choosing a Financial Advisor.
Specialties
Comprehensive Financial Planning
Retirement Income Planning
College Education Planning
Investment Management
Student Loans
Tax Planning
Ideal Clients
Growing Families
Attorneys
Physicians, RNs, Veterinarians
Sudden Money Situations
Retirees and Near Retirees
Business Owners and Executives
Working Together
Free Initial Consultation
4 Different Service Options
No Product Sales
Clearly Defined Fees
In-Office Meetings
Virtual Meetings
Professional Designations & Affiliations
Office Locations:
232 Southern Oak Dr.
Ponte Vedra, FL 32081