Guideway Financial, LLC
Financial Advisor
Guideway Financial, LLC
Financial Advisor
As a fee-only financial planner, my focus is to offer unbiased financial advice to help you achieve your life goals. Our firm takes the worry out of retirement by creating plans that limit the uncertainty of how long income lasts. We offer both standalone financial planning and investment management services using a fixed fee (retainer) approach.
- Sharon Lear, CFP®, MBA
Fee Only Financial Advisor serving Austin TX, San Antonio TX, and the entire North East TX region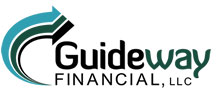 Sharon Lear is a
Austin, TX fee-only financial planner
. Guideway Financial provides comprehensive and objective financial planning to help clients organize, grow and protect their assets through life's transitions. As a fee-only, fiduciary, and independent financial advisor, Sharon Lear is never paid a commission of any kind, and has a legal obligation to provide unbiased and trustworthy financial advice.
Sharon Lear owns and operates Guideway Financial along with her husband, Jim. She is a CERTIFIED FINANCIAL PLANNER™ Professional (CFP®), and she holds an MBA from the McCombs School of Business at the University of Texas at Austin. She graduated Summa Cum Laude with a B.S. in Industrial Engineering from Texas A&M University.
Prior to establishing Guideway Financial, Sharon led a successful marketing career in the semiconductor industry for 15 years. In the mid-2000s, Sharon joined Jim in exploring financial software methodologies for asset allocation and retirement strategy. She was inspired to become a comprehensive financial advisor in order to integrate an essential suite of financial services with retirement planning. She and Jim work together at Guideway, where he serves as chief investments manager.
Sharon is part of the Alliance of Comprehensive Planners™, a national association of fee-only financial advisors who practice a holistic approach. In addition to NAPFA, she is a member of the Financial Planning Association® and served on the Board of Directors of her local chapter for two years.
Austin, Texas is Sharon's home base along with her husband Jim, teenage daughter, and college-student son (when he is home!). She is originally from Longview, and North East Texas and San Antonio are also focus locations of Guideway. Her interests outside of work include jogging, time with friends and family, home improvement, and volunteer work. Sharon has served on the Board of her neighborhood association, and she is currently a Board member of the Texas A&M Aggie Moms Club.
Sharon Lear is a Member of the National Association of Personal Financial Advisors
The National Association of Personal Financial Advisors (NAPFA) is the country's leading professional association of Fee-Only financial advisors - highly trained professionals who are committed to working in the best interests of those they serve.
NAPFA members live by three important values:
To be the beacon for independent, objective financial advice for individuals and families.
To be the champion of financial services delivered in the public interest.
To be the standard bearer for the emerging profession of financial planning
Guideway Financial is a fee-only financial consulting firm owned by Sharon and Jim Lear, headquartered in Austin, Texas. We specialize in comprehensive planning services to create livable strategies to strive for your best life today and in retirement. Our goals-driven process uses an annual retainer model, rather than assets under management, since we feel this best enables us to put your interests first. You maintain control and implementation of your investments at the bank, brokerage, or custodian of your choice.
Our holistic approach incorporates all aspects of a client's finances, including investment strategy, retirement planning, college planning, insurance review, tax planning and preparation, cash flow and record keeping, estate planning, and more. Unforeseen financial topics that arise during the year are included with no additional charge. In some situations, we also offer project or hourly planning engagements.
Guideway works with clients throughout Texas. Austin, San Antonio, and North East Texas are focus locations, and we serve clients in other states on a limited basis. We offer video conferencing to communicate with remote clients and busy professionals.
Our process brings all aspects of your financial life in balance using a layered approach to identify goals and optimize investment selection for each goal. Tailoring investment risk to the goal, not to investment products or volatility, provides a clearer roadmap of the future with concrete steps to achieve.
Retirement planning is a specialty at Guideway. Our system provides time-certain retirement income, which means income lasts exactly as long as planned. You choose the exact time period the income will endure, so there is no need to worry about money running out. Higher safe withdrawals can be anticipated, so you can fully enjoy your savings.
With Guideway, clients benefit from the expertise of two advisors who work as a team. This makes us especially attune to the financial planning needs of couples.
Fee-Only, Fiduciary, Independent:

Three Important Criteria to Consider When Choosing a Financial Advisor.
Specialties
Comprehensive Financial Planning
Retirement Income Planning
Investment Management
Tax Planning
Tax Preparation
College Education Planning
Ideal Clients
Retirees and Near Retirees
Couples
Business Owners and Executives
Growing Families
Sudden Money Situations
Novice Investors
Working Together
Clearly Defined Fees
Fixed Retainer Fees, not AUM
No Product Sales
In-Office Meetings
Virtual Meetings
Complimentary Initial Consultation
Professional Designations & Affiliations
Office Locations:
901 Mopac Expressway South
Plaza 1, Suite 300
Austin, TX 78746

7700 Broadway
Suite 104-128
San Antonio, TX 78209

510 E Loop 281
Suite B #215
Longview, TX 75605