Pacific Oak Wealth Management LLC
Financial Advisor
Pacific Oak Wealth Management LLC
Financial Advisor
As a fee-only financial planner, my focus is to offer unbiased financial advice to help you achieve your life goals.
- Shonty Spatola, CPA, CFP®
Fee-Only Financial Planner and CPA serving clients in West Los Angeles, Santa Monica, Hollywood, surrounding areas of Los Angeles and throughout the country.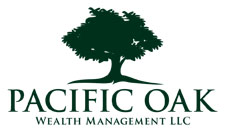 Shonty Spatola is a
Santa Monica, CA fee-only financial planner
. Pacific Oak Wealth Management LLC provides comprehensive and objective financial planning to help clients organize, grow and protect their assets through life's transitions. As a fee-only, fiduciary, and independent financial advisor, Shonty Spatola is never paid a commission of any kind, and has a legal obligation to provide unbiased and trustworthy financial advice.
Shonty Spatola is a Fee Only Financial planner in Los Angeles, CA. Shonty Spatola is a NAPFA-Registered Financial Advisor.
I started my financial services career in Public Accounting. This gave me a backbone for the financial services industry. Eventually, my years of tax and audit experience led me to open my Los Angeles CPA firm where I quickly noticed the need for independent financial planning advice. Soon after, I became a Certified Financial Planner and expanded my service offering by creating, Pacific Oak Wealth Management, LLC, where I proudly and happily provide independent fee-only financial advice.
When I'm not immersed in the realm of finance, I enjoy traveling, fitness and cars. I'm a Los Angeles native and I volunteer for Big Brothers Big Sisters of Greater LA.
I'm a Certified Public Accountant and CFP® (Certified Financial Planner™). I've also studied for a Master's degree in Taxation, have a Master of Business Administration degree as well as a Bachelor's degree in Business Administration. I'm an alumni of Arizona State University, a member of Financial Planning Association, National Association of Personal Financial Advisors and American Institute of Certified Public Accountants.
Shonty Spatola is a Member of the National Association of Personal Financial Advisors
The National Association of Personal Financial Advisors (NAPFA) is the country's leading professional association of Fee-Only financial advisors - highly trained professionals who are committed to working in the best interests of those they serve.
NAPFA members live by three important values:
To be the beacon for independent, objective financial advice for individuals and families.
To be the champion of financial services delivered in the public interest.
To be the standard bearer for the emerging profession of financial planning
We are fiduciaries, therefore, we always place the client's interests above our own. We are fee-only financial planners, therefore, we do not receive commissions or referral fees. We do not sell or benefit from the sale of any financial or life insurance products.
Pacific Oak Wealth Management offers comprehensive financial planning and investment management services to you and your family from the perspective of an experienced industry professional. We help you navigate financial, tax and economic news to better prepare and prosper during good times, and survive economic downturns.
We leverage our years of experience with and knowledge of financial management to provide you, the client, with financial advice in line with your current and future goals.
Our advice is objective, we always place the client's interest above our own. Additionally, what differentiates me from other "Financial Advisers" is that I'm a CPA and CERTIFIED FINANCIAL PLANNER. Since we are a boutique firm, we don't have monthly quotas that need to be met.
Further, because of my background as a CPA, by nature, I have an increased focus on tax and their impact on investment and financial planning decisions. Our office can be a "one stop", providing you with comprehensive financial planning, investment management, tax preparation & tax planning.
We work with clients of all ages and in all stages of life. Whether you're early in your career, looking to retire and consolidate your accounts, or need advice when starting your business - we are here for you.
Fee-Only, Fiduciary, Independent:

Three Important Criteria to Consider When Choosing a Financial Advisor.
Specialties
Comprehensive Financial Planning
Retirement Income Planning
Investment Management
College Education Planning
Tax Planning
Ideal Clients
Retirees and Near Retirees
Growing Families
Business Owners and Executives
Sudden Money Situations
Novice Investors
Working Together
In-Office Meetings
Virtual Meetings
Clearly Defined Fees
No Product Sales
Complimentary Initial Consultation
Professional Designations & Affiliations
Office Locations:
2800 28th Street
Ste 208
Santa Monica, CA 90405