Anglia Advisors
Founder & Principal
Anglia Advisors
Founder & Principal
My fiduciary, hourly fee-only structure gives my clients the confidence they need, knowing that my evidence-based advice and recommendations are always in what I consider to be their best interests and never as a means to generate product sales for my own benefit.
- Simon Brady, CFP®, CDFA®
Fee-only financial planner located in midtown Manhattan, serving younger professionals in their 20s, 30s and early 40s, foreign nationals living and working in the US and those faced with suddenly-single situations. Our clients are located in New York and throughout the US.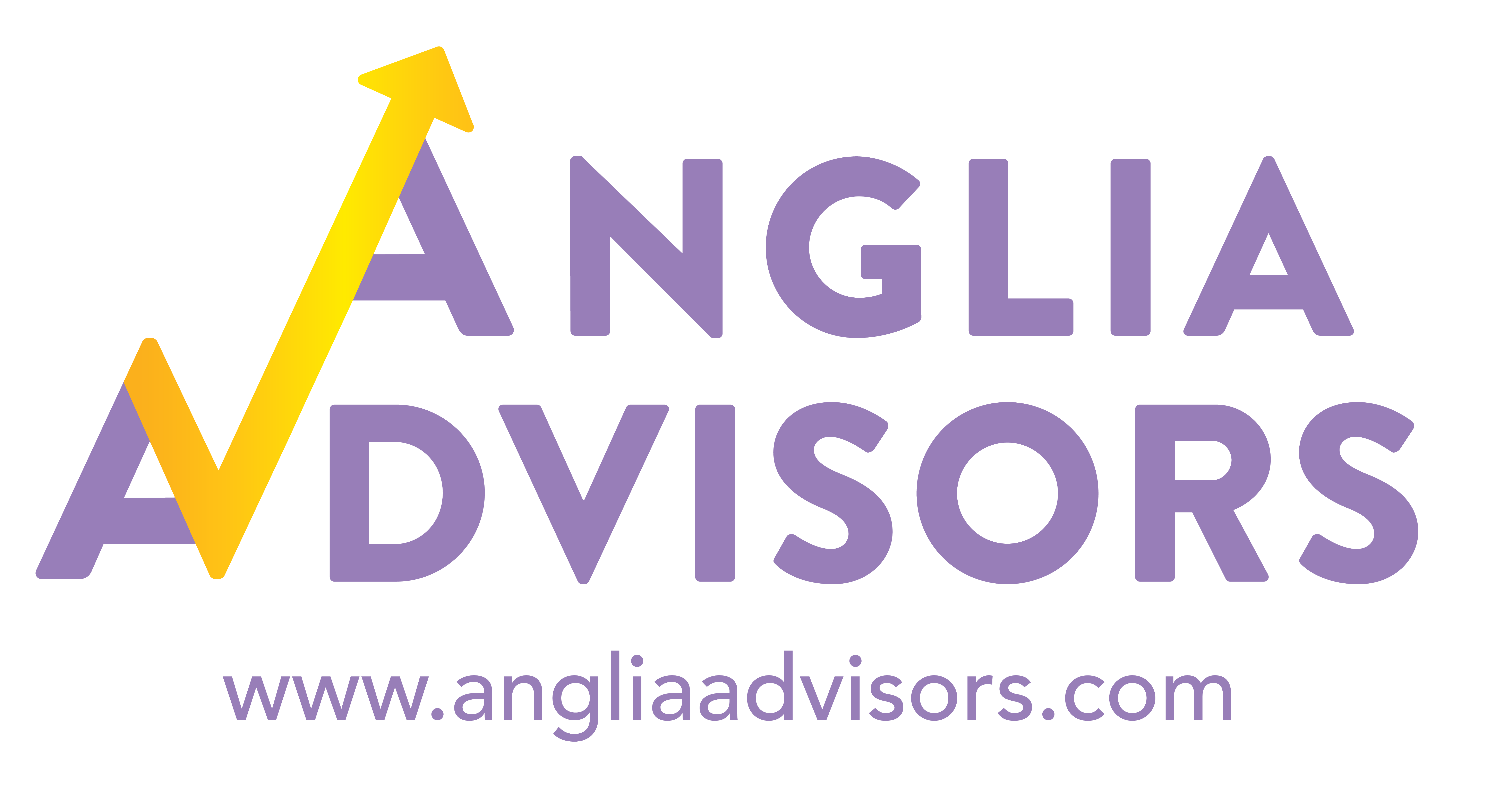 Simon Brady grew up in London and studied in the UK and France before being transferred to New York to trade currency and equity derivatives and take on a senior management roles at a major Wall Street trading firm. After more than twenty-five years of financial market experience during which time he saw 'behind the curtain' of how markets operate (including during the financial crisis of 2007-2009), Simon left the institutional trading world and underwent the extensive three-year education at New York University and then successfully passed the challenging designation exam and experience requirement to become fully qualified as a CERTIFIED FINANCIAL PLANNER™ (CFP®) personal finance professional.
He subsequently worked for the United Nations in Manhattan as a financial advisor and ETF specialist before going on to found Anglia Advisors, a fee-for-service-only fiduciary advisory firm specifically aimed at offering evidence-based personal finance consulting services to:
- younger professional individuals, couples and families in their 20s, 30s and early 40s
- individuals and families who are living and working in the US as foreign nationals
- individuals below the age of 50 who are emerging into a "suddenly-single" situation following recent divorce or widowhood
- individuals and couples seeking non-complex estate planning services
- employers seeking workplace financial planning services that provide personal finance education to their employees
Simon is a regular media contributor as well as a speaker on personal finance topics at conferences, universities, libraries, seminars, workshops and various private events in the New York area and beyond.
He has been quoted and published on national, regional and local news outlets, articles, blogs and websites and hosts his own personal finance podcast. He has held directorships and board positions in the past at The Financial Planning Association of New York and at New York Toastmasters.
Simon Brady is a Member of the National Association of Personal Financial Advisors

The National Association of Personal Financial Advisors (NAPFA) is a leading professional association of Fee-Only financial advisors - highly trained professionals who are committed to working in the best interests of those they serve.
NAPFA members live by three important values:
To be the beacon for independent, objective financial advice for individuals and families.
To be the champion of financial services delivered in the public interest.
To be the standard bearer for the emerging profession of financial planning
In 2015, after many years working as a currency and equity trader in the financial districts of London and New York as well as at the United Nations as a financial advisor, Simon Brady decided to create a unique personal finance consulting and investment management firm in the heart of New York City.
His vision was create a completely evidence-based, fee-for-service, fiduciary personal finance consulting and investment management service specifically aimed at the under-served demographic of younger professionals in their 20s, 30s and early 40s who he realized in fact have a greater frequency of life events generating personal finance advisory needs than the traditionally more heavily-served generation of the pre-retiree and retiring/retired Baby Boomers.
The first thing to do was get get the pass the exams to become qualified as a CERTIFIED FINANCIAL PLANNER™ professional (CFP®). Then create a Registered Investment Advisory firm (RIA) called Anglia Advisors, designed specifically to work with clients on a fee-only basis on a number of levels but always under the fiduciary standard meaning that, by law, the client's best interests must always be served first and no conflicts of interest are baked into the business model.
Now Simon personally works with these younger professional clients advising not only on their investment and savings strategies and setting up investment infrastructures, but also on workplace benefits and retirement planning, student loans and other debt management, education funding, estate planning, all types of insurance and real estate needs - focusing on clients' financial behavior and goal-setting objectives and providing an extensive personal finance education with various professional investment management and advisory solutions available to anyone, all with no minimum balance required.
In addition, Anglia Advisors consults with non-US citizens living and working in the US, particularly those who have recently arrived, helping them navigate the sometimes complicated US personal finance system and highlighting those specific items that foreign nationals living in the US need to be aware of and shows them the best means (and introduce them to some of the best professionals) to confront them as effectively as possible.
Simon is also a Certified Divorce Financial Analyst (CDFA®), and Anglia Advisors offers help, advice and project work on post-divorce planning for individuals just coming out of the process and who may need serious professional attention (savings, lump sum investments, retirement planning, revised estate planning, revised budgeting and goal setting, real estate changes, continued education funding, revised life insurance, disability insurance and long term care needs, changed health insurance and more) from both a qualified CERTIFIED FINANCIAL PLANNER™ and outside specialist financial and legal professionals.
Fee-Only, Fiduciary, Independent:

Three Important Criteria to Consider When Choosing a Financial Advisor.
Specialties
Personal finance consulting
Investment management
Foreign nationals in the US
Post-divorce planning
Saving and investing for retirement
Estate planning
Evidence-based philosophy
Ideal Clients
Younger professional individuals and couples
Growing families, new parents, single parents
Suddenly single individuals aged below 45
Foreign nationals living and working in the US
Employers with a high foreign national headcount
Employers wishing to offer personal finance consulting services to their employees
Working Together
Available Per Hour project engagements
Available low-cost , high quality investment management with no minimum
Dimensional Fund Advisors (DFA) investments
Available one-time, Single Session consultations
Special Foreign National Consultation
Available Monthly Membership (subscription)
No commitment, no fee initial discovery consultation
Professional Designations & Affiliations
Office Locations:
360 W 31st St
New York, NY 10001