Stephen Hazel
RLP®, CFP®, MBA, CeFT®, EA
Magnificent Life Financial Planning
Financial Advisor
Stephen
Hazel
RLP®, CFP®, MBA, CeFT®, EA
Magnificent Life Financial Planning
Financial Advisor
As a fee-only financial planner, my focus is to offer unbiased financial advice to help you achieve your life goals.
- Stephen Hazel, RLP®, CFP®, MBA, CeFT®, EA
Fee-Only Financial Planner with offices in Tempe and Scottsdale, AZ, serving clients locally and across the country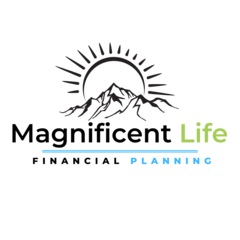 Stephen J Hazel, CFP® is a fee-only financial planner based in Tempe, AZ. He works with a wide range of clients in identifying and pursuing their life's goals. He is a Certified Financial Planner Professional and transitioned to the financial advisory business in 2008 after spending two decades in banking. He also has had a successful consulting company and has worked in start-up entrepreneurial ventures.
Certified Financial Planner Professional – CFP®
Registered Life Planner – RLP®
Certified Financial Transitionist – CeFT®
Enrolled Agent – EA (represents clients before the IRS in tax matters)
Former Adjunct Faculty, Rio Salado College, Personal Finance & General Business
B.A. Asian Languages – Japanese
Master of Business Administration
Stephen Hazel is a Member of the National Association of Personal Financial Advisors

The National Association of Personal Financial Advisors (NAPFA) is a leading professional association of Fee-Only financial advisors - highly trained professionals who are committed to working in the best interests of those they serve.
NAPFA members live by three important values:
To be the beacon for independent, objective financial advice for individuals and families.
To be the champion of financial services delivered in the public interest.
To be the standard bearer for the emerging profession of financial planning.
Our Approach
Magnificent Life Financial Planning is a fee-only, financial life planning firm based in Tempe, Arizona.
Our core values center on integrity and trust. We provide sensible advice and clear solutions and as such chose to be a fee-only firm. Fee-only firms do not receive commissions for selling financial products or any other inducement from third parties. We earn our compensation through an agreement based on the value provided to a client and paid by the client on an hourly, fixed fee, or percentage of assets basis. We feel this eliminates the conflicts-of-interest that are traditionally present in financial planning relationships and allows us to place our clients and their life goals, not their money, at the center of the relationship.
Financial Life Planning
Financial Life Planning starts with you and your values at the center of our conversations. Typically, your engagement with a financial advisor centers around your money, income, expenses, your investments and retirement dates. Financial Life Planning starts with questions such as:
What are your values?
What do you most want to accomplish in life?
What would you regret not doing if you did not accomplish it in your lifetime?
What do you most look forward to about the future?
What kind of life experiences do you value?
Until we first know the answers to these more impactful questions, we don't know you and what is best for you or how to help you best achieve your most precious dreams.
Can I afford Financial Planning?
Are you concerned that you might not have enough money to invest or don't earn enough to afford our services? We can help just about anyone who is serious about making a significant difference in their life with our rate structure. If you are just starting your career, are a small business owner, approaching or in retirement, or are contemplating a considerable life change, we can help.
Call or email to set up a complimentary consultation. We will have a conversation, either over the phone, video meeting, or in-person. You get the opportunity to discuss what's on your mind and learn more about us and how we may be able to help you. We'll focus on your values, who you are, where you've been, where you are now, and where you would like to go. You get the opportunity to determine if we are the right people for you. At the end of the meeting, if we all agree that there is a good fit, we will move forward. If not, you will never be pressured to work with us, and all you've invested is an hour of your time that we believe will leave you more informed about your future and some good questions to ponder.
Fee-Only, Fiduciary, Independent:

Three Important Criteria to Consider When Choosing a Financial Advisor.
Specialties
Comprehensive Financial Planning
Retirement Income Planning
Tax Planning
Investment Management
College Education Planning
Ideal Clients
Retirees and Near Retirees
Growing Families
Business Owners and Executives
Sudden Money Situations
Widows & Divorcees
Working Together
In-Office Meetings
Virtual Meetings
Clearly Defined Fees
No Product Sales
Complimentary Initial Consultation
Professional Designations & Affiliations
Office Locations:
1611 E Warner Rd
Suite 4
Tempe, AZ 85284