Rowling & Associates LLC
Financial Planning Manager
Rowling & Associates LLC
Financial Planning Manager
My goal is to reduce your money stress by explaining complex topics in an understandable way – no industry lingo here!
- Steve Doster, CFP®
Fee-Only financial planner located in San Diego, CA, serving clients locally and across the country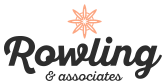 Steve Doster first discovered his interest in finance and investments shortly after graduating from The University of Arizona in 1993 with a BS in mechanical engineering. He accepted a position in an intensive training program along with twenty other recent graduates. Steve's first employer, a Fortune 500 company, offered excellent health and retirement benefits. "I was surprised and slightly embarrassed that my new coworkers and I were baffled about what choices to make among all the retirement and investment options presented to us during the new employee orientation," stated Steve.
It was then that he realized the education system does not address the basics of financial planning. It wasn't his fault that twenty intelligent, college-educated kids didn't know this stuff. However, no one would be to blame except himself if he didn't do something about it. So he jumped in head first to self-educate himself by reading every financial book, magazine, and newspaper he could get his hands on. It wasn't long before his interest in financial planning developed into a passion to help his friends and family navigate the maze of retirement savings plans, tax laws, and investment options.
In 2003, Steve went on to earn an MBA from Arizona State University with a specialization in finance. Upon graduation, Steve accepted a position in Southern California with JPMorgan Chase as a financial analyst working his way up to a client manager and vice president. After several years working at a large financial firm, Steve became a Certified Financial Planner™ professional and started his own financial planning firm in 2009. He met Sheryl Rowling five years later and, as they say, the rest is history!
Educating clients to help them achieve their unique life goals is what Steve enjoys the most about financial planning. You can reach Steve at extension 202.
His industry association memberships include:
National Association of Personal Financial Advisors (NAPFA)
Financial Planning Association (FPA)
San Diego Equality Business Association (SDEBA)
Columnist for San Diego Uptown News
Steve Doster is a Member of the National Association of Personal Financial Advisors

The National Association of Personal Financial Advisors (NAPFA) is a leading professional association of Fee-Only financial advisors - highly trained professionals who are committed to working in the best interests of those they serve.
NAPFA members live by three important values:
To be the beacon for independent, objective financial advice for individuals and families.
To be the champion of financial services delivered in the public interest.
To be the standard bearer for the emerging profession of financial planning.
WE ARE ALWAYS LOOKING OUT FOR YOUR BEST INTERESTS
Rowling & Associates provides fee-only, tax-efficient financial planning and investment advice. We don't earn commissions on any recommendations and adhere to the strict fiduciary standard. We hold prestigious designations such as Certified Public Accountant (CPA), Personal Financial Specialist (PFS), and CERTIFIED FINANCIAL PLANNER™ (CFP®).
A Registered Investment Advisor (RIA), we are regulated by the Securities and Exchange Commission, which audits firms every six to 10 years on average. You can sleep well at night knowing that we act out of "fiduciary duty," the obligation to put your interest first. The financial industry has recognized Sheryl Rowling and her previous firm, Rowling, Dold & Associates, with several awards such as:
The CPA Wealth Provider Financial Planning Award of Excellence for three consecutive years
Best Personal Wealth Managers by San Diego Magazine
"Top American Financial Advisors," Worth
"Top 50 Women in Wealth Management," Wealth Manager
"Top 100 Most Influential People," Accounting Today
Best Managed Firms, Schwab
Fee-Only, Fiduciary, Independent:

Three Important Criteria to Consider When Choosing a Financial Advisor.
Specialties
Comprehensive Financial Planning
Retirement Income Planning
Investment Management
College Education Planning
Tax Planning
Ideal Clients
Retirees and Near Retirees
Growing Families
Business Owners and Executives
Sudden Money Situations
Novice Investors
Working Together
In-Office Meetings
Virtual Meetings
Clearly Defined Fees
No Product Sales
Complimentary Initial Consultation
Professional Designations & Affiliations
Office Locations:
8889 Rio San Diego Dr
Suite 202
San Diego, CA 92108