Flatirons Wealth Management
Owner, Financial Planner
Flatirons Wealth Management
Owner, Financial Planner
Planning and investing the way you would if you knew what we knew.
- Steve Zakelj, CFP®
Fee-Only financial planner located in Boulder, CO, serving clients locally and across the country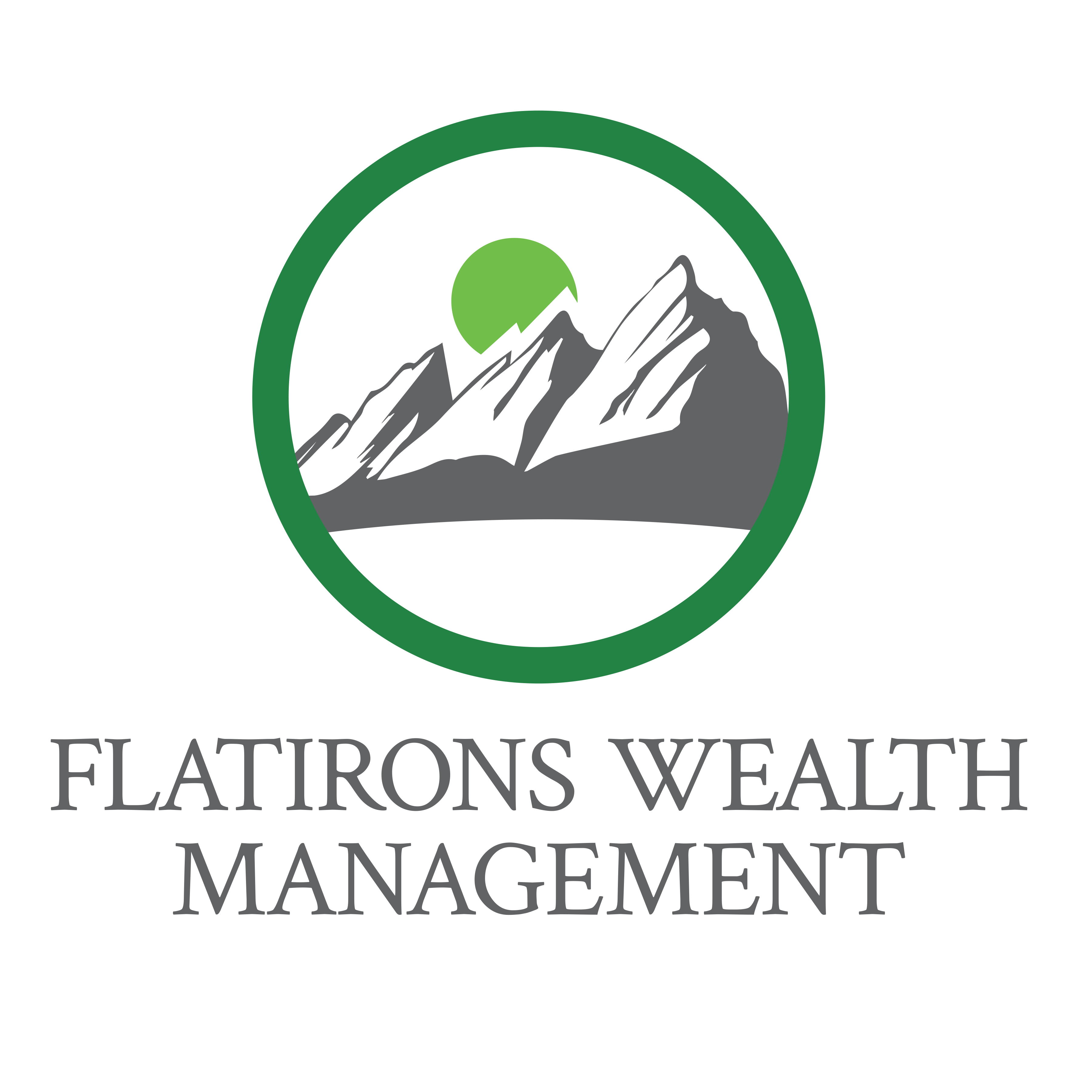 Flatirons Wealth Management is an independent, Boulder, CO fee-only financial planning & wealth management firm serving the needs of investors on the Front Range of Colorado. As a responsible fiduciary, we act with care, prudence and due diligence when acting on behalf of our clients. Emphasis is placed on keeping costs low and serving clients equitably. We are never paid a commission of any kind, and have a legal obligation to provide unbiased and trustworthy financial advice.
If you're looking for the typical financial guy in an expensive suit, tiny sports car, and wood paneled office, then you're in the wrong place. While by the age of 29 Steve Zakelj was leading the research and strategy department for a boutique Manhattan-based investment firm that catered to high and ultra high net worth clientele across the world, he walked away from that life. Instead, he chose a life focused on integrity, family, and community. That's why he started Flatirons Wealth Management. He wanted to develop a business he could work in every day and sleep peacefully every night, knowing he had done right thing day in and day out. A place with no sales quotas, no bonuses, no trips, and no cheesy trophies based on how much product is sold.
Steve understands hiring a financial planner or someone to manage your investments might feel like you're taking a leap of faith. That's why while Steve brings a wealth of experience to the table including a background in equities analysis and market strategy, his aim is to always make sure you understand what's going on and why we're doing what we're doing (or not doing)! That means taking time and explaining ideas and strategies in easy-to-understand ways. It also means having honest conversations and being upfront about results.
When not working, Steve enjoys spending time with his wife and two children, gardening, fishing, skiing, hiking, and camping. As a family, they volunteer with the "Yardbusters" program of Cultivate, a local non-profit that provides basic cleanup and yard maintenance services to seniors.
Whether your goals include purchasing a home, saving for college, trying to save on taxes, planning for retirement, or planning your estate, Flatirons Wealth Management is here to help and offers free consultations. Together, we can meet at our office, your home, a resataurant or bar, or the trail to develop a financial plan that removes stress and makes you confident about your financial future.
Steve Zakelj is a Member of the National Association of Personal Financial Advisors

The National Association of Personal Financial Advisors (NAPFA) is a leading professional association of Fee-Only financial advisors - highly trained professionals who are committed to working in the best interests of those they serve.
NAPFA members live by three important values:
To be the beacon for independent, objective financial advice for individuals and families.
To be the champion of financial services delivered in the public interest.
To be the standard bearer for the emerging profession of financial planning.
Flatirons Wealth Management believes in keeping things simple. As an independent, fee-only investment advisor we do not receive sales commissions and are not beholden to a particular investment product or company. We primarily utilize a low cost, passive investment style. However, we are not a mindless robot or computer algorithm. We believe individual investors do possess some advantages over larger institutions and thus seek to use those advantages to our client's benefit when possible.
---
Why Work with FWM?

We know you have choices, so why choose us?
We believe in this combination of three factors:

1) Education
The Certified Financial Planner® is the standard and most recognized designation in the industry. CFP® professionals must pass the comprehensive CFP® Certification Examination, pass the CFP Board's Fitness Standards for Candidates and Professionals Eligible for Reinstatement, agree to abide by CFP Board's Code of Ethics and Professional Responsibility and Rules of Conduct which put clients' interests first and comply with the Financial Planning Practice Standards which spell out what clients should be able to reasonably expect from the financial planning engagement. Click here for more information: www.letsmakeaplan.org/why-choose-a-cfp-professional

2) Experience
With a background in research and market strategy, we understand all the "players" in the market and their agendas. We understand the value of patience and setting aside emotion. Put simply, we've learned our lessons already; we don't learn them with your money.

3) System
As a fee-only fiduciary we align our interests with yours. That means no commissions, no high pressure sales tactics, no "churning" accounts, no 20 vice-presidents that all need to be paid as well, and no trips to Mexico if you purchase a service or investment. It's simple, really - you pay us to sit on your side of the table and make the best recommendation possible. When your investments do well, we do well. When your investments decline, we take a pay cut too.
Fee-Only, Fiduciary, Independent:

Three Important Criteria to Consider When Choosing a Financial Advisor.
Specialties
Comprehensive Financial Planning
Investment Management
Retirement Income Planning
College Education Planning
Tax Planning
Ideal Clients
Growing Families
Business Owners and Solopreneurs
Retirees and Near Retirees
Sudden Money Situations
Gen X, Y & Millenial Investors
Working Together
Complimentary Initial Consultation
In-Office & Virtual Meetings
Fiduciary
Clearly Defined Fees
No Product Sales
Professional Designations & Affiliations
Steve Zakelj is a NAPFA-Registered Financial Advisor

The National Association of Personal Financial Advisors (NAPFA) is a leading professional association of Fee-Only financial advisors—highly trained professionals who are committed to working in the best interests of those they serve.

Steve Zakelj is a Member of the XY Planning Network

The XY Planning Network is the leading organization of fee-only financial advisors who are focused on working with Generation X and Generation Y clients. Our mission is to connect consumers with best-in-class financial advisors who specialize in working with clients just like you.

Steve Zakelj is a CERTIFIED FINANCIAL PLANNER™ Professional - Click for Verification

CFP® professionals are held to strict ethical standards to ensure financial planning recommendations are in your best interest. What's more, a CFP® professional must acquire several years of experience related to delivering financial planning services to clients and pass the comprehensive CFP® Certification Exam before they can use the CFP® designation.
Office Locations:
4450 Arapahoe Avenue
Suite 100
Boulder, CO 80303