New Shore Financial LLC
Founder
New Shore Financial LLC
Founder
I help busy professional women get their finances organized and start thinking about what they want their money to do for them.
- Susan Danson, CFP®
Fee Only advisor located in Wrentham MA, serving professional women in the greater Boston MA and Providence RI areas and virtually throughout the United States.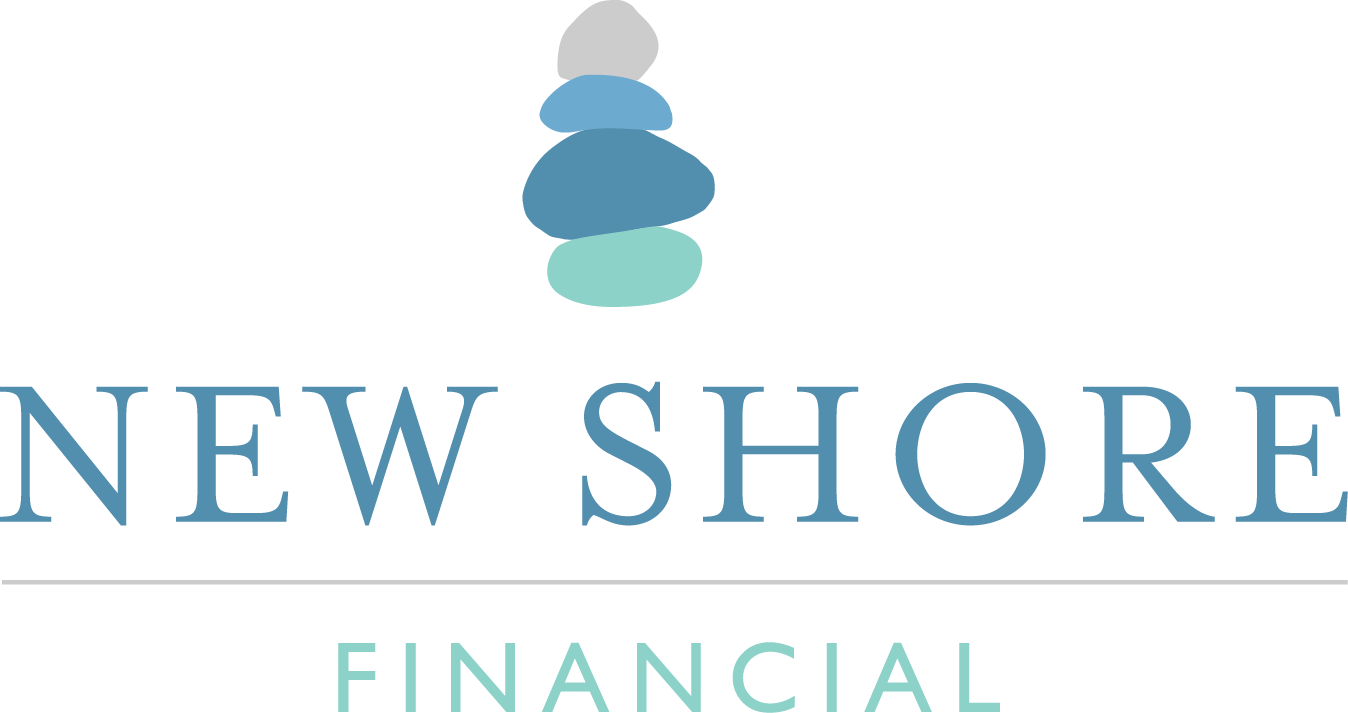 Susan Danson is a Boston fee-only financial planner serving female professionals in the greater Boston and Providence RI areas and virtually across all 50 states. New Shore Financial specializes in supporting professional women who feel disorganized, overwhelmed or have simply fallen behind in tuning into their financial situation . As a fee-only, fiduciary, and independent financial advisor, Susan Danson is never paid a commission of any kind, and has a legal obligation to provide unbiased and trustworthy financial advice.
The most simplistic answer to "WHY WOMEN" is because I want to help. I champion women supporting women and I want more women to be financially confident and less stressed-out about their finances.
1/30/2023 - Susan Danson was interviewed by FeeOnlyNetwork.com
What makes you or your firm particularly qualified to serve professional women?
First, the "safe space" approach I have with my clients. Sharing your finances with someone is very personal and you need to be completely candid. I am easy to talk with and I put clients at ease. I truly enjoy educating my professional women about the "whys" of my recommendations, so that over time, they begin to feel empowered when it comes to their money matters.
Additionally, I have navigated what many professional women are going through or may someday go through. I have had career transitions, layoffs, career change, balancing work and family, caring for aging parents while also working full time, college planning and not being paid my true value by an employer. The list could go on!
I truly understand why your finances have taken a back seat and want to help you get organized and taking a sigh of relief knowing you have a financial partner overseeing your situation.
A stranger at a party asked you what you do. How do you answer?
"I help professional women get their financial life organized."
What is the biggest misconception about your job?
That the primary purpose of a financial advisor is managing someone's investments. This is just ONE facet of your whole financial picture! There are many more factors, and arguably more important ones, that affect someone's ability to successfully grow and protect their wealth.
What do you wish more people knew about the process of creating a financial plan?
How involved it is! There are so many aspects to someone's financial picture, things that most people don't even think about until they are engaged in the process.
What steps do you take so that clients are assured your fees are transparent?
I have my service models and the accompanying fees posted on my website but moreover, I clearly outline for a prospective client during our initial meetings what they will be paying and when payment will be due.
How has the shift to serving clients virtually impacted your business?
It has not so much impacted my business in terms of volume of clients, but rather impacted the way I do business with these clients. It certainly allows my clients the flexibility to meet with me more often. In the past, they may have hesitated to reach out to me outside of a scheduled meeting, because they didn't have time to fit in "one more thing". Now, they are comfortable with meeting and sharing information virtually and that makes connecting so much easier.
What is the least understood aspect of your job?
As their advisor, I am always working for my clients behind the scenes. This industry has many moving pieces: market volatility, tax and estate law changes, workplace benefits and savings options, to name just a few, are continually changing. A good advisor must stay in the know of anything that may pertain to the financial security of their clients.
Susan Danson is a Member of the National Association of Personal Financial Advisors

The National Association of Personal Financial Advisors (NAPFA) is a leading professional association of Fee-Only financial advisors - highly trained professionals who are committed to working in the best interests of those they serve.
NAPFA members live by three important values:
To be the beacon for independent, objective financial advice for individuals and families.
To be the champion of financial services delivered in the public interest.
To be the standard bearer for the emerging profession of financial planning.
New Shore is an independent, fee-only firm specializing in supporting professional women going through financial transitions. Sue Danson is a Certified Financial Planner™ and the founder of New Shore Financial.
---
I'm an independent, fee-only financial advisor. Because I'm also a fiduciary, I guide you in making financial decisions that are only in your best interest, not mine. Being independent also means I do not sell any product or receive commissions for products or investments I use. I do not get paid by anyone but you.
When working together, we'll discuss your goals and analyze your current financial situation. I will create a comprehensive financial plan that takes a look at all areas of your financial life. From there, we'll establish planning and investment strategies that address your specific needs and we will work together on an ongoing basis to implement changes and recommendations I make.
Areas of Focus
Cash Flow Analysis
Investment Management
Retirement Planning
Savings Strategies
Risk/Insurance Needs Analysis
Employee Benefits
Tax Diversification and Mitigation
Charitable Giving
Estate Planning Analysis
Long Term Care Planning
Fee-Only, Fiduciary, Independent:

Three Important Criteria to Consider When Choosing a Financial Advisor.
Specialties
Comprehensive Financial Planning
Retirement Income Planning
Investment Management
Tax Planning
Insurance Needs Analysis
Ideal Clients
Professional Women
Sudden Money Situations
Career Changers
Novice Investors
Sandwich Generation
Working Together
In-Office Meetings
Virtual Meetings
Clearly Defined Fees
No Product Sales
Complimentary Initial Consultation
Professional Designations & Affiliations
Susan Danson is a NAPFA-Registered Financial Advisor

The National Association of Personal Financial Advisors (NAPFA) is a leading professional association of Fee-Only financial advisors—highly trained professionals who are committed to working in the best interests of those they serve.

Susan Danson is a Member of the XY Planning Network

The XY Planning Network is the leading organization of fee-only financial advisors who are focused on working with Generation X and Generation Y clients. Our mission is to connect consumers with best-in-class financial advisors who specialize in working with clients just like you.

Susan Danson is a CERTIFIED FINANCIAL PLANNER™ Professional - Click for Verification

CFP® professionals are held to strict ethical standards to ensure financial planning recommendations are in your best interest. What's more, a CFP® professional must acquire several years of experience related to delivering financial planning services to clients and pass the comprehensive CFP® Certification Exam before they can use the CFP® designation.
Office Locations:
513 South Street
Suite 201
Wrentham, MA 02093