Susan Pack
CPA/PFS, CFP®, CKA®
Pomeroy Financial Planning, LLC
Principal
Susan
Pack
CPA/PFS, CFP®, CKA®
Pomeroy Financial Planning, LLC
Principal
I bring order and insight to financial matters to help you navigate life's key transitions.
- Susan Pack, CPA/PFS, CFP®, CKA®
Helping clients define the best life possible since 1996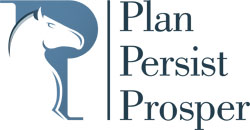 Susan Pack is the Principal at Pomeroy Financial Planning.
---
I am also licensed as a CPA and PFS (Personal Financial Specialist, a professional designation of the AICPA, American Institute of Certified Public Accountants). Prior to founding PFP in 1996 I worked as financial advisor for a large fee-only planning practice and as a CPA for a major law firm in the Estate, Trust and Tax Group. I am a member of NAPFA and a founding member of XY Planning Network.
When you have a plan you are able to persist when life tries to throw things off course, helping assure that you will prosper in the goals you have set.
Fee-Only, Fiduciary, Independent:

Three Important Criteria to Consider When Choosing a Financial Advisor.
Specialties
Financial Planning
Retirement Planning
Retirement Income Strategies
Tax Planning
Investment Review & Analysis
Investment Management
Estate Planning
Financial Organization
Cash Flow Planning
Ideal Clients
Mid-Career Professionals
Near Retirees
Retirees
Sudden Money Situations
Working Together
In-Office Meetings
Virtual Meetings
Hourly Fee
Fixed Fee
% of Assets Under Management
Professional Designations & Affiliations
Office Locations:
2114 Madison Rd #200
Cincinnati, OH 45208

Anderson Township
Cincinnati, OH 45255