Activate Wealth
Owner & Financial Planner
Activate Wealth
Owner & Financial Planner
As a financial planner working specifically with busy working professionals, my goal is to save you time, simplify complex situations, and proactively grow your wealth.
- Taylor Venanzi, CFP®
Fee-Only financial planner located in Philadelphia, PA, serving busy working professionals locally and virtually across the country.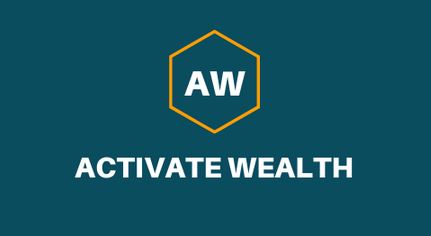 Taylor Venanzi, CFP® is a Philadelphia, PA fee-only financial planner. Activate Wealth provides comprehensive and objective financial planning to busy working professionals in an effort to help grow and protect their wealth through life's transitions. As a fee-only, fiduciary, and independent financial advisor, Taylor Venanzi, CFP® is never paid a commission of any kind, and has a legal obligation to provide unbiased and trustworthy financial advice.
Taylor Venanzi is a fee-only financial planner at Activate Wealth located in Philadelphia, PA.
---
Born and raised just outside of Philadelphia in Collingswood, NJ, I attended Penn State University and obtained a bachelor's degree in Finance. After gaining valuable experience at a local planning firm in New Jersey, it became clear to me that I wanted to venture out on my own and create a business that was tailored to a younger client. There is no shortage of financial decisions we face early in our careers.
While many planners and firms set out to serve "Individuals, Families, and Small Business Owners", I created Activate Wealth to work directly with Young Professionals. After realizing how under served this client demographic really was, I made it my mission to serve them effectively.
"How much house can I afford?" "How do I properly invest in the market?" "Which debt should I pay down first?" "Do I need insurance for me and my family?" "How do I pay less in taxes?"
Why should we wait until retirement before we get access to professional advice? It doesn't make any sense!
Taylor Venanzi is a Member of the National Association of Personal Financial Advisors

The National Association of Personal Financial Advisors (NAPFA) is a leading professional association of Fee-Only financial advisors - highly trained professionals who are committed to working in the best interests of those they serve.
NAPFA members live by three important values:
To be the beacon for independent, objective financial advice for individuals and families.
To be the champion of financial services delivered in the public interest.
To be the standard bearer for the emerging profession of financial planning.
Activate Wealth is a fee only financial planning firm delivering comprehensive planning services to busy working professionals from their late 20s to early 40s. Given this unique stage of life, clients of Activate Wealth often want to:
1. Save Time
2. Simplify Complex Situations
3. Grow Their Wealth
Here are a few things you can expect as a client of Activate Wealth:
Accountability: Think of us as a personal trainer, but for your money.
A Plan: We will help you create a goal and action oriented financial plan that is designed to evolve as you evolve.
Time: Allow us to manage your financial to do list and start focusing on what matters most.
An Advocate: We will steer you away from poor financial decisions and towards opportunities you may not have considered.
Fee-Only, Fiduciary, Independent:

Three Important Criteria to Consider When Choosing a Financial Advisor.
Specialties
Comprehensive Financial Planning
Cash Flow & Savings
Investment Management
Tax Planning
Student Loan & Debt Management
Insurance & Risk Management
College Education Planning
Employee Benefit Optimization
Ideal Clients
Busy Professionals & Families
Married Couples
Dual Income Families
Parents
Young Professionals
Corporate Executives
Working Together
Virtual Meetings
Flexible Scheduling
Clearly Defined Engagements & Fees
No Product Sales
Complimentary Initial Call
Professional Designations & Affiliations
Office Locations:
2400 Market Street
Suite 200
Philadelphia, PA 19103