Thomas Batterman
JD, CTFA
Fiduciary First Advisors
Certified Financial Fiduciary®
Thomas
Batterman
JD, CTFA
Fiduciary First Advisors
Certified Financial Fiduciary®
As a fee-only financial planner, my focus is to offer unbiased financial advice to help you achieve your life goals.
- Thomas Batterman, JD, CTFA
Fee-Only Fiduciary Financial Advisor and Planner in Wausau serving clients throughout Wisconsin.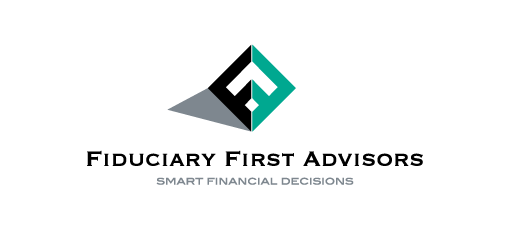 Tom Batterman, founder of the predecessor to Vigil Trust & Financial Advocacy and of Fiduciary First Advisors is in the business of representing the best financial interests of his clients. Having provided objective, fee-only financial management services for over two decades, he specializes in managing the investment and related financial affairs of individuals and mutual insurance companies who do not have the time, interest or expertise to manage such matters on their own. As an objective, unbiased professional who takes on a fiduciary responsibility to his clients, he guides clients to the financial decisions they would make themselves if they had years of training and experience and the time and expertise to fully research and understand all of their options.
Founded in 2010 as an outgrowth of Vigil Trust & Financial Advocacy, Fiduciary First Advisors is a financial management solution for individuals and mutual insurance companies who recognize they do not have the time, interest or expertise to properly attend to their financial matters on their own. While there are many financial "advisors", most of them have investment products to sell and the "advice" they provide is geared toward getting their clients to engage in a purchase. As one of the rare subset of advisors known as "fiduciary advisors", Fiduciary First Advisors does not sell any investment product so its guidance is not compromised by conflicts of interest which plague ordinary advisors.
Prior to his employment in the financial industry in financial advocacy and trust positions, he worked at a private law practice in the Wausau area in the areas of estate planning, tax, retirement planning, corporate organizations and real estate. He is a graduate of the University of Wisconsin-Madison and the UW-Madison Law School and has during his career held Series 7, 24 and 65 securities licenses.

A longtime resident of the Wausau, Wisconsin Area, Tom is active in the community. He enjoys golf, curling, skiing, fishing, traveling, and spending time with his family.
Fiduciaries are different from other financial advisors structurally, philosophically and legally. There are a multitude of advisors ready to offer financial advice and manage your investments—brokers, investment managers, life insurance agents, Certified Financial Planners. But only fiduciary advisors like Financial Fiduciaries work solely in your best interests.
That's because the fee you pay Financial Fiduciaries for financial planning and management is our only compensation. We do not receive any compensation from financial products—no commissions, no transaction fees, no bonuses, no free travel or other non-cash gifts, nothing that could potentially compromise our recommendations. That means we actively seek to avoid conflicts of interest. That's the fiduciary advantage. Compare for yourself.
The difference is even recognized in Federal law. Whereas brokers are required to merely to recommend investments that are "suitable" for the client, fiduciaries must act only in the client's best interests, which is a much higher standard.
Check out this great whitepaper - Key Principles for Fiduciary Best Practices and an Emerging Profession- for more input on why the Fiduciary Standard is so important!
Fee-Only, Fiduciary, Independent:

Three Important Criteria to Consider When Choosing a Financial Advisor.
Specialties
Comprehensive Financial Planning
Retirement Income Planning
Investment Management
College Education Planning
Tax Planning
Ideal Clients
Retirees and Near Retirees
Growing Families
Business Owners and Executives
Sudden Money Situations
Novice Investors
Working Together
In-Office Meetings
Virtual Meetings
Clearly Defined Fees
No Product Sales
Complimentary Initial Consultation
Professional Designations & Affiliations
Thomas Batterman is a NAPFA-Registered Financial Advisor

The National Association of Personal Financial Advisors (NAPFA) is a leading professional association of Fee-Only financial advisors—highly trained professionals who are committed to working in the best interests of those they serve.

Thomas Batterman is a Certified Trust and Fiduciary Advisor (CTFA)

Certified Trust and Fiduciary Advisor (CTFA) is a professional designation offered by the American Bankers Association (ABA). This mark provides training and knowledge in taxes, investments, financial planning, trusts, and estates. The CTFA credential is appropriate for professionals who have a career in banking, broking, financial planning, taxation, or trust administration.
Office Locations:
Satellite Office
Appleton, WI 54911

501 3rd Street
Wausau, WI 54403-4830

Satellite Office
Green Bay, WI 54302

Satellite Office
Eau Claire, WI 54701