Thomas Conway
JD, CFP®, AEP®, CLU®, CIMA®, CPWA®, AIF®, RICP®, CRC®, CPO
Connemara Group
Financial Advisor
Thomas
Conway
JD, CFP®, AEP®, CLU®, CIMA®, CPWA®, AIF®, RICP®, CRC®, CPO
Connemara Group
Financial Advisor
As a fee-only financial planner, my focus is to offer unbiased financial advice to help you achieve your life goals.
- Thomas Conway, JD, CFP®, AEP®, CLU®, CIMA®, CPWA®, AIF®, RICP®, CRC®, CPO
No hidden agendas. No product sales. No commissions. Just an unswerving commitment to helping you manage, protect, and grow your resources.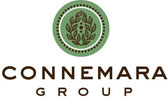 Thomas Conway is a Fee-Only financial advisor with offices in Washngton D.C, Rockville, MD, and McLean, VA, serving clients locally and across the country. Connemara Group provides comprehensive and objective financial planning to help clients organize, grow and protect their assets through life's transitions. As a fee-only, fiduciary, and independent financial advisor, Thomas Conway is never paid a commission of any kind, and has a legal obligation to provide unbiased and trustworthy financial advice.
Thomas B. Conway, JD, CFP, AEP, CIMA, CPWA, AIF, RICP, CRC, CPO is a fee-only Certified Financial Planner and attorney based in Rockville, Maryland and Washington, DC. Tom is the President and Founder of Connemara Group, LLC, a strictly fee-only financial planning and registered investment advisory firm with locations in Rockville and Washington, DC (Reagan Building/ITC). He also is Of Counsel to Altman & Associates, a boutique estate planning, legacy, and business succession planning law firm.

Tom himself brings to bear more than twenty years of professional experience as a top fee-only planner, financial advisor and attorney. His multi-disciplinary practice is strictly fee-only and is limited to providing professional personal financial planning and investment advisory and consulting services for a flat fee. He and his team of highly experienced advisors provide professional planning services with no Assets Under Management (AUM) requirement. Clients receive a full complement of comprehensive planning deliverables including specific planning and investment recommendations. Clients implement these recommendations themselves, thereby reducing or eliminating significant ongoing fees and expenses.

Rather than charging ongoing fees based upon a percentage of AUM, the firm charges a flat fee for its services. Fees for Initial Situational Reviews typically range from $4,995-$7,995 for individuals and $5,995-$9,995 for couples. Subsequent Periodic Follow-Up Reviews conducted every 2-3 year generally range from $2,495-$3,495.

Tom's financial planning and investment advisory practice provided through Connemara Group concentrates primarily on young and mid-career US Government and private sector professionals and executives; pre- and post-retirement planning, estate planning; business succession planning; and business owner and executive compensation planning.

Mr. Conway is an active member of the following:
American Bar Association
International Bar Association
Maryland State Bar Association
District of Columbia Bar Association
Bar Association of Montgomery County, Maryland
District of Columbia Estate Planning Council
Northern Virginia Estate Planning Council
National Association of Estate Planners and Councils
Investment Management Consultants Association
Garrett Planning Network
National Association of Personal Financial Advisors
Financial Planning Association of National Capital Area
Thomas Conway is a Member of the National Association of Personal Financial Advisors

The National Association of Personal Financial Advisors (NAPFA) is a leading professional association of Fee-Only financial advisors - highly trained professionals who are committed to working in the best interests of those they serve.
NAPFA members live by three important values:
To be the beacon for independent, objective financial advice for individuals and families.
To be the champion of financial services delivered in the public interest.
To be the standard bearer for the emerging profession of financial planning
Connemara Group, LLC is an award-winning Rockville, Maryland and Washington, DC based professional fee-only planning and investment consulting firm providing services for a flat fee with no Assets Under Management (AUM) requirement. The firm is consistently named a top peer-ranked fee-only planning firm by Washingtonian magazine and others. President and Founder, Thomas B. Conway, is himself a top fee-only planning professional with more than twenty years of experience and multiple credentials. The team consists of top planners with significant professional backgrounds in law, accounting, economics and other fields.
Fee-Only, Fiduciary, Independent:

Three Important Criteria to Consider When Choosing a Financial Advisor.
Specialties
Comprehensive Financial Planning
Retirement Income Planning
Investment Management
College Education Planning
Tax Planning
Ideal Clients
Retirees and Near Retirees
Growing Families
Business Owners and Executives
Sudden Money Situations
Novice Investors
Working Together
In-Office Meetings
Virtual Meetings
Clearly Defined Fees
No Product Sales
Complimentary Initial Consultation
Professional Designations & Affiliations
Office Locations:
11300 Rockville Pike
Suite 712
Rockville, MD 20852

1455 Pennsylvania Avenue NW
Suite 400
Washington DC, DC 20004

1750 Tysons Boulevard
Suite 1500
McLean, VA 22102