Thomas Duffy
CFP®, MBA, CRPC®, CDFA®
Jersey Shore Financial Advisors, LLC
Financial Advisor
Thomas
Duffy
CFP®, MBA, CRPC®, CDFA®
Jersey Shore Financial Advisors, LLC
Financial Advisor
As a fee-only financial planner, my focus is to offer unbiased financial advice to help you achieve your life goals.
- Thomas Duffy, CFP®, MBA, CRPC®, CDFA®
Fee Only. Advice Only. Experienced Financial Planner serving new widows/widowers on a fixed fee basis.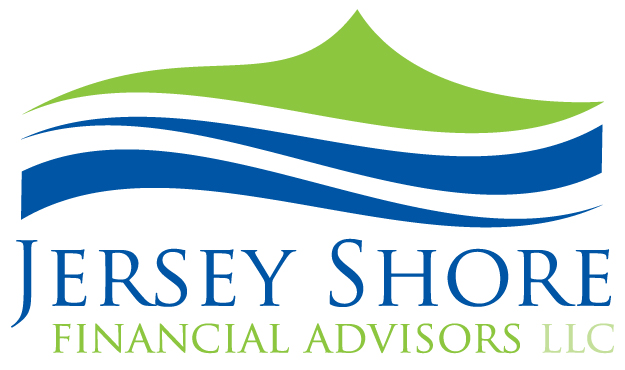 Thomas Duffy is a New Jersey fee-only financial planner serving clients across the state and country. Jersey Shore Financial Advisors, LLC provides True Wealth™ Planning to help clients organize, grow and protect their assets through life's transitions. As a fee-only, fiduciary, and independent financial advisor, Thomas Duffy is never paid a commission of any kind, and has a legal obligation to provide unbiased and trustworthy financial advice.
Tom Duffy is a Certified Financial Planner Professional™ earning this prestigious credential from the Certified Financial Planner Board of Standards in 1994. Tom has worked with individuals, families and business owners always putting the interests and needs of clients first since 1993; He is a life long New Jersey resident residing in Eastern Monmouth County with his wife Kristi and daughter Julia. Tom holds a Master of Business Administration degree from Monmouth University and a Bachelor of Science degree in Management Science from Kean University

Tom is a past member of the Board of Directors of the New Jersey Chapter of the Financial Planning Association completing service to the Board in 2012 as Chairman. The Financial Planning Association of New Jersey is the voice and the premier resource to the public and our members on issues affecting the Financial Planning profession.

Tom served on the Board of Directors of the Eastern Monmouth Area Chamber of Commerce (EMACC). Through the active participation of its members and the efforts of its professional staff, EMACC provides the leadership and forum to focus on issues such as legislation, responsible economic growth, tourism and cultural activities, civic interests, professional development and educational opportunities.

Tom is also an adjunct instructor of financial planning at William Paterson University, Wayne NJ and at Rutgers Business School, Newark, NJ.
Thomas Duffy is a Member of the National Association of Personal Financial Advisors

The National Association of Personal Financial Advisors (NAPFA) is a leading professional association of Fee-Only financial advisors - highly trained professionals who are committed to working in the best interests of those they serve.
NAPFA members live by three important values:
To be the beacon for independent, objective financial advice for individuals and families.
To be the champion of financial services delivered in the public interest.
To be the standard bearer for the emerging profession of financial planning.
I am the founder and principal advisor of Jersey Shore Financial Advisors LLC dedicated to working with new widows/widowers who are looking to:
• understand & organize their new financial lives;
• evaluate & prioritize financial decisions;
• establish a financial life plan to live forward without fear.
I do not work for an insurance company or investment firm. It's just me and you. In fact I will put in writing that I am a fiduciary and will put your interests first.
I can differentiate my firm vs most others in that I charge on a fixed-fee basis for "advice only" financial planning.
Fee-Only, Fiduciary, Independent:

Three Important Criteria to Consider When Choosing a Financial Advisor.
Specialties
Comprehensive Financial Planning
Retirement Income Planning
Investment Management
Tax Planning
Widows/widowers
Advice only options
Ideal Clients
Retirees and Near Retirees
Sudden Money Situations
New or soon to be widow/widower
Working Together
Virtual Meetings
Clearly Defined Fees
No Product Sales
Complimentary Initial Consultation
Professional Designations & Affiliations
Office Locations:
55 Gilbert Street North
Suite 3103
Tinton Falls, NJ 07724