Advitica Financial Planning
Founder and Principal
Advitica Financial Planning
Founder and Principal
As a fee-only financial planner, my goal is to offer unbiased financial advice to help you achieve your financial and life goals.
- Thomas McLean, CFP®, MSFP
Fee-Only financial planner located in Olympia, WA, and serving clients in Lacey, Tumwater, Shelton, Centralia, Chehalis, Aberdeen, Port Townsend, Sequim, Port Angeles, and across the country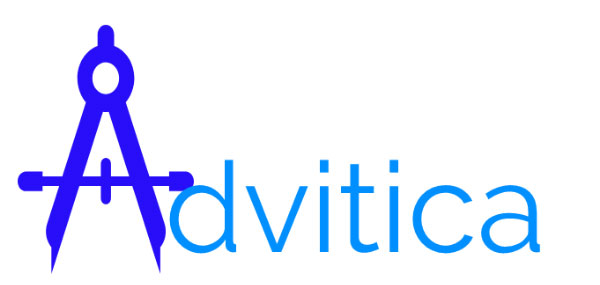 As a young man, Tom McLean's grandparents taught him a lot about saving and investing. They believed saving and using money wisely was important. His grandfather, Robert R. Boger, felt it was critical to share what he knew about investments with Tom.
When he was 10 years old, his grandfather taught him how to read the stock data in the newspaper and when he was 14 he got Tom a subscription to one of the financial publications. Additionally, just after graduating from college, his grandfather arranged a meeting with his own financial advisor and encouraged Tom to open his first IRA.
Tom McLean's interest and curiosity about saving, investing, and smart ways to be more efficient with money lead him to his career as a financial advisor 15 years ago. He got his start with one of the large brokerage firms and began serving clients and growing his business. He loved helping clients, but after a few years, he felt that something was missing. In a number of ways, Tom felt like there was a higher priority placed on selling things than on helping clients achieve their goals.
To grow professionally and serve clients as he felt they should be served, Tom decided to embark on a robust course of study. He researched the available programs and institutions of higher learning and decided to attend Texas Tech University, which has one of the top financial planning programs in the country. After 2 and a half years, Tom McLean graduated with a master's degree in personal financial planning.
A university degree in financial planning requires more than twice the coursework than is stipulated for the Certified Financial Planner exam. As such, completing his master's degree made Tom eligible to take the test, which he passed, and he became a CERTIFIED FINANCIAL PLANNER professional.
After graduating, he wanted to work as a fiduciary, fee-only advisor as he believes this is the best way to serve clients. As a fee-only advisor, he does not have sales quotas or receive commissions from selling anything. Additionally, his clients have a clear understanding that his advice is objective as his only compensation is derived from the fees clients pay. Finally, as a fiduciary, his recommendations are always in the best interest of his clients.
Last year, Tom McLean fulfilled his long held dream of having his own firm. He launched Advitica Financial Planning in Olympia, Washington to serve clients as he would want to be served – by carefully listening to their concerns and dreams, providing excellent advice, and updating their financial plans at regular intervals. The name, Advitica Financial Planning, is his own, original creation and was chosen to embody the idea of "advice excellence."
Tom is a husband and a father. His daughter attends Olympia High School and plays the violin with the Student Orchestras of Greater Olympia (SOGO).
In his free time he enjoys working in his garden, outdoor pursuits, reading, and tennis. He believes he got the gardening bug from helping his grandfather care for his multitude of rose bushes and vegetable garden. Although he is a gardening novice and has more success from some of his "happy accidents" than from the things he set out to grow.
Tom also loves activities where he can be outside, including hiking and camping. Tom is a member of the Mountaineers and enjoys the camaraderie of others that enjoy the outdoors. One fun fact about Tom is that he has climbed Mt. Everest 16 times. Not literally, but he has completed a through-hike of the entire 2,180 mile Appalachian Trail which is equal in elevation change to climbing Mt. Everest 16 times. Tom emphasizes this was 20 years ago when he was quite a bit younger.
As a member of the Olympia Rotary Club, Tom enjoys being a part of a group that strives to uplift our community and people around the world. In Rotary, Tom serves as chair of the membership and dine around committees and enjoys the monthly get togethers of its book club.
Thomas McLean is a Member of the National Association of Personal Financial Advisors

The National Association of Personal Financial Advisors (NAPFA) is a leading professional association of Fee-Only financial advisors - highly trained professionals who are committed to working in the best interests of those they serve.
NAPFA members live by three important values:
To be the beacon for independent, objective financial advice for individuals and families.
To be the champion of financial services delivered in the public interest.
To be the standard bearer for the emerging profession of financial planning.
Advitica Financial planning, LLC is an financial advisory firm that focuses on helping clients achieve their goals through careful listening and comprehensive financial planning.
Fee-Only, Fiduciary, Independent:

Three Important Criteria to Consider When Choosing a Financial Advisor.
Specialties
Comprehensive Financial Planning
Pre and Post Retirement Planning
Investment Management
Charitable Giving
Tax Planning
Sustainable Investing
Ideal Clients
Retirees and Near Retirees
State and Federal Employees
Business Owners
Newly Divorced and Widows
Single Individuals
Working Together
In-Office Meetings
Virtual Meetings
Clearly Defined Fees
No Product Sales
Complimentary Initial Consultation
Professional Designations & Affiliations
Office Locations:
400 Union Ave SE
Suite 200
Olympia, WA 98501