Watters Financial Services,LLC
Founder and Principal
Watters Financial Services,LLC
Founder and Principal
As a fee-only financial planner, my focus is to offer unbiased financial advice to help you achieve your life goals.
- Timothy Watters, CFP®,MBA
Fee-Only financial planner located in Paramus, NJ, serving clients locally and across the country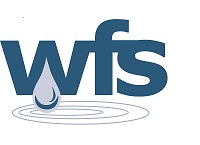 Timothy Watters is a Paramus, NJ fee-only financial planner. Watters Financial Services,LLC provides comprehensive and objective wealth management, employer retirement plans and portfolio reviews to help families, business owners, corporate executives and individuals transitioning to retirement organize, grow and protect their assets through life's transitions. As a fee-only, fiduciary, and independent financial advisor, Timothy Watters is never paid a commission of any kind, and has a legal obligation to provide unbiased and trustworthy financial advice.
Timothy Watters is Founder and Principal of Watters Financial Services, LLC. The irm has been operating since 1986. Tim holds the Certified Financial Planner™ designation and has been a CFP® Professional since 1990. In addition to Tim, Colin Watters is also a Certified Financial Planner™ at the firm and is a Partner in the firm.
Tim received his Master of Business Administration degree from the Lubin School of Business at Pace University, with a double major in Finance and Marketing. He graduated from The State University of New York at Albany with a BA degree in Psychology and Education and a minor in Economics. He met his wife, Maura, at Pace University.
Tim worked as an Adjunct Professor at Fairleigh Dickinson University teaching the Retirement Planning and Employee Benefits course to students studying for the CFP® designation for over 14 years. Tim is an advocate for the Fiduciary standard of care and has volunteered on the Discipline and Ethics Commission of the Certified Financial Planner Board of Standards, Inc.
Tim deliberately keeps Watters Financial Services, LLC as a boutique independent firm with no allegiance to any bank, investment, or insurance company. He practices wealth management differently. So much of the industry has been commoditized and is focused on selling products. Instead, he wanted to provide his clients with advice that is unbiased and objective. This is why, in 2008, he gave up his licenses to sell investments.
In addition, many financial advisors use preset investment models and financial planning templates. Instead he believes that each client should be advised based on their unique goals, objectives, risk tolerance, values, time horizon, opportunities, and financial constraints, among other factors. All client portfolios and financial planning recommendations are customized.
Tim enjoys making long lasting relationships with his clients, some as long as 28 years. The average tenure of his wealth management clients is 15 years. He enjoys keeping current with changes in the tax codes, investments, and regulatory laws. He likes working with sophisticated technology that produces scenarios helping his clients understand what their future will look like based on the decisions they make today. It is extremely satisfying to help his clients reach the important goals for themselves, their family, and their legacy.
Timothy Watters is a Member of the National Association of Personal Financial Advisors

The National Association of Personal Financial Advisors (NAPFA) is a leading professional association of Fee-Only financial advisors - highly trained professionals who are committed to working in the best interests of those they serve.
NAPFA members live by three important values:
To be the beacon for independent, objective financial advice for individuals and families.
To be the champion of financial services delivered in the public interest.
To be the standard bearer for the emerging profession of financial planning.
Who We Serve
We provide wealth management to more than 90 families managing over $100 million in assets. Our clients reside in New York, New Jersey, Connecticut, Florida and California. In addition, we provide financial planning to approximately 83 families on a yearly basis.
Most financial planning clients want a full comprehensive plan. Some may already have parts of their plan in place and require only specific areas to be addressed while others want a second opinion.
Our clients include successful professionals, corporate executives, business owners, family stewards and women in transition. Below are examples of the types of clients we serve.
Family Stewards and Women in Transition
For family stewards, the primary goal of planning is to take care of their family. They want to worry less about their family's future and know that their needs, such as funding for education, are being managed. It would obviously be easier if life progressed according to plan, but life is a series of transitions, some unexpected. Thinking forward and being as prepared as possible is how we can help.
Many women are becoming entrepreneurs and want advice regarding starting their own business. Unfortunately, some women become widows and divorcees and they have the added burden of having to make financial decisions during a very painful time. Finally, women are more likely to be the care-taker of an elderly relative or child with special needs; being a care-taker means additional financial responsibilities and concerns. Women who have not been involved with the family finances, in particular, appreciate our educational approach. Whatever the situation, once you understand your options, you are better prepared to make informed and intelligent decisions. We simplify the concepts as well as provide support.
Corporate Executives and Professionals
For corporate executives and professionals, it is all about time. What little time they have, they want to spend it focused on their career, family, and recreational activities. These individuals have the desire, and are truly committed to the goals they set out to achieve, but just don't have the time to manage it all themselves. We ensure that professionals and executives have that time, and they can trust us to handle their finances responsibly and in a timely manner. We work as a team with their attorney and accountant to consolidate their finances and accomplish their goals.
Business Owners and Retirement Plan Sponsors
Plan sponsors seek advice to structure and maintain retirement plans that meet the needs of the company, management and employees. Meeting the compliance requirements of the governing laws and regulations can be a challenge. We provide the in-depth knowledge and support necessary to meet the responsibility, due diligence, and oversight required of the retirement plan fiduciary.
Fee-Only, Fiduciary, Independent:

Three Important Criteria to Consider When Choosing a Financial Advisor.
Specialties
Comprehensive Financial Planning
Retirement Income Planning
Investment Management
College Education Planning
Tax Planning
Ideal Clients
Retirees and Near Retirees
Growing Families
Business Owners and Executives
Sudden Money Situations
Novice Investors
Working Together
In-Office Meetings
Virtual Meetings
Clearly Defined Fees
No Product Sales
Complimentary Initial Consultation
Professional Designations & Affiliations
Timothy Watters is a NAPFA-Registered Financial Advisor

The National Association of Personal Financial Advisors (NAPFA) is a leading professional association of Fee-Only financial advisors—highly trained professionals who are committed to working in the best interests of those they serve.

Timothy Watters is a CERTIFIED FINANCIAL PLANNER™ Professional - Click for Verification

CFP® professionals are held to strict ethical standards to ensure financial planning recommendations are in your best interest. What's more, a CFP® professional must acquire several years of experience related to delivering financial planning services to clients and pass the comprehensive CFP® Certification Exam before they can use the CFP® designation.
Office Locations:
16 Arcadian Ave
Suite C4
Paramus, NJ 07652