Portola Creek Capital
Founder and Financial Advisor
Portola Creek Capital
Founder and Financial Advisor
The evidence is now overwhelming: Stocks of companies that are well-governed and are socially and environmentally responsible outperform their peers.
- Todd Wilson
Fee-Only financial planner located in San Francisco and Santa Barbara, CA, serving clients locally and across the country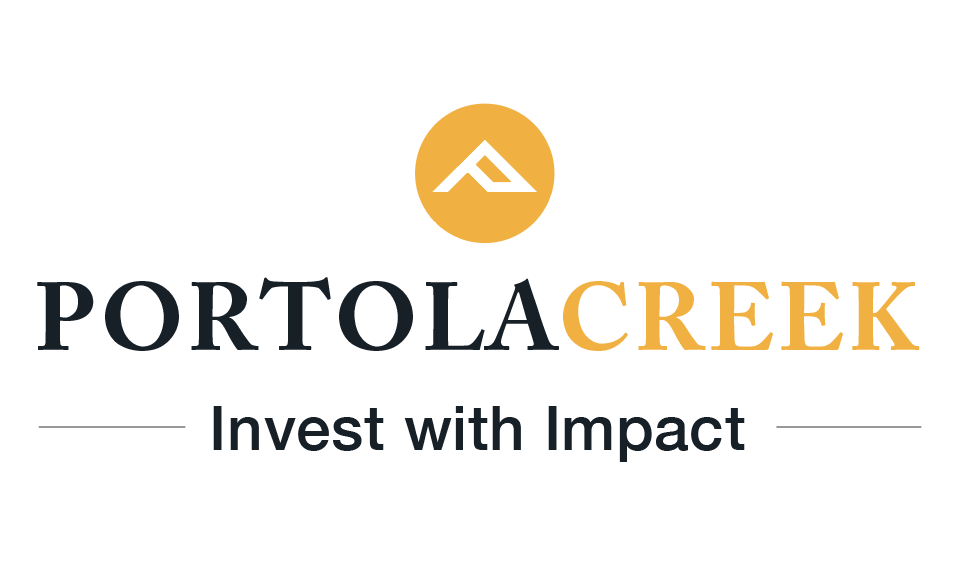 Todd Wilson is a San Francisco, CA fee-only financial advisor serving clients locally and across the country. Portola Creek Capital provides comprehensive financial planning and portfolio management utilizing socially responsible investing to help clients organize, grow and protect their assets through life's transitions. As a fee-only, fiduciary, and independent financial advisor, Todd Wilson is never paid a commission of any kind, and has a legal obligation to provide unbiased and trustworthy financial advice.
Portola Creek was founded by Todd Wilson in 2017 to help clients align their money with their values.
Prior, Todd was President and COO at a San Francisco-based fintech company focused on sustainable investments. Before that, Todd was a Vice President and Portfolio Manager at BNY Mellon. He was also a Portfolio Manager for eight years at Atherton Lane Advisers (a RIA acquired by BNY Mellon in 2016). Prior to joining Atherton Lane Advisors, Todd spent over ten years as a Financial Advisor at Merrill Lynch in San Francisco. Todd began his career at Aetna, designing and implementing employee benefit plans for mid-market companies located in Northern California.
Todd received a BA in Economics from the University of California at Berkeley, focusing on Investments and Econometrics.
Portola Creek is the California-Registered Investment Advisor for conscientious investors
Founded in 2017, we have decades of broad and deep investment experience, concentrated on the equity and fixed income markets, real estate, private investments, small business, and tax and estate planning. Our highest priority is ensuring that your experience with Portola Creek is rewarding and valuable.
Our advisor offices are located in San Francisco and Santa Barbara.
Fee-Only, Fiduciary, Independent:

Three Important Criteria to Consider When Choosing a Financial Advisor.
Specialties
Comprehensive Financial Planning
Portfolio Management
Sustainable Investments
Tax Planning
Trust & Estate Planning
Small Business Services
Ideal Clients
Retirees and Near Retirees
Growing Families
Small Business Owners
Sudden Money Situations
Novice Investors
Working Together
In-Office Meetings
Virtual Meetings
Clearly Defined Fees
No Product Sales
Complimentary Initial Consultation
Professional Designations & Affiliations
Todd Wilson is a Verified Wealthramp Financial Advisor

Plenty of people call themselves a "financial advisor". But very few meet the standards of Wealthramp.

Wealthramp is a curated network of established and highly qualified fee-only advisors, and every member is personally interviewed and evaluated by founder Pam Krueger. As an award-winning personal finance journalist, Pam has spent the last 25 years advocating for and educating consumers on how to make the most of their money, and the importance of working with a Fee-Only financial advisor.
Office Locations:
44 Tehama Street
San Francisco, CA 94105

1117 State Street
Santa Barbara, CA 93101