Trent DeBruin
MBA, CFA®, CFP®
MD Wealth Management, LLC
Co-founder & Financial Advisor
Trent
DeBruin
MBA, CFA®, CFP®
MD Wealth Management, LLC
Co-founder & Financial Advisor
My goal is to help you achieve financial peace of mind while also freeing up time and energy for you to spend on the things you most enjoy.
- Trent DeBruin, MBA, CFA®, CFP®
Fee only financial advisor near Ann Arbor, Michigan serving clients locally and remotely.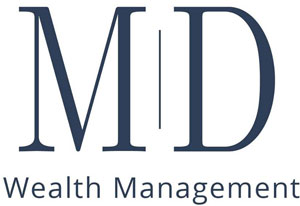 MD Wealth Management is an Ann Arbor, MI fee-only financial advisor that specializes in financial planning and investment management for established physicians and those who are preparing for retirement.
As an independent, fee-only, fiduciary financial planner, Trent DeBruin is never paid a commission of any kind and has a legal obligation to provide unbiased and trustworthy financial advice.
Prior to co-founding MD Wealth Management, Trent DeBruin worked as a partner at a wealth management firm in Chicago. He launched MD Wealth Management with the goal of providing a better, more objective, financial planning experience for physicians and people preparing for retirement. In addition to working with clients, Trent also enjoys providing financial education through MDWM's podcast The Physician's Guide to Financial Wellness as well as through the firm's local corporate partnerships with the Washtenaw County Medical Society and Huron Valley Physicians Association.
Trent's fascination with personal finance comes from his childhood experiences. He grew up in Wisconsin, where his parents were dairy farmers until Trent was five years old when challenges in the industry forced his parents to sell their farm, move their family, and start a small business. Over the years, as the business grew, Trent saw their hard work and responsible financial management pay off. They were able to steadily raise their family's standard of living, put all three of their kids through college, and ultimately achieve financial freedom to live a lifestyle on their terms, something they couldn't have imagined in the early years of Trent's life. Trent is continually amazed by the success his parents realized and is passionate about helping others achieve the same.
Trent lives in Saline with his wife, Jen, and their four children. Outside of work, Trent most enjoys spending time with his family and trying to keep up with the kids' endless amounts of energy. He appreciates being active in the community, where he serves on the board of directors for Saline Area Social Service and as a member of the finance committee for Hope Clinic in Ypsilanti. Trent also has a passion for travel, having visited more than 30 countries over the years. Lastly, he's a big college football fan, and the fact that Trent is a Notre Dame graduate makes football season in the DeBruin household particularly entertaining since Jen is a proud University of Michigan alum.
Trent DeBruin is a Member of the National Association of Personal Financial Advisors

The National Association of Personal Financial Advisors (NAPFA) is a leading professional association of Fee-Only financial advisors - highly trained professionals who are committed to working in the best interests of those they serve.
NAPFA members live by three important values:
To be the beacon for independent, objective financial advice for individuals and families.
To be the champion of financial services delivered in the public interest.
To be the standard bearer for the emerging profession of financial planning.
MD Wealth Management is an independent financial advisor and retirement planner. As fiduciary financial advisors and CERTIFIED FINANCIAL PLANNER™ professionals, we specialize in working with established physicians and people who are preparing for retirement. By partnering together and implementing our personalized approach to wealth management, we help you clarify and achieve what's most important to you. We provide peace of mind knowing you have a professional helping you make important financial decisions and free up time and headspace for you to do more of what you enjoy.
We also host a personal finance podcast for physicians called The Physician's Guide to Financial Wellness. Feel free to listen or subscribe here.
Fee-Only, Fiduciary, Independent:

Three Important Criteria to Consider When Choosing a Financial Advisor.
Specialties
Comprehensive Financial Planning
Investment Management
Retirement Income Planning
College Education Planning
Tax Planning
Ideal Clients
Physicians
Approaching Retirement
Retirees
Working Together
In-Office Meetings
Virtual Meetings
Complimentary Initial Consultation
Clearly Defined Fees
No Product Sales or Commissions
Professional Designations & Affiliations
Trent DeBruin is a NAPFA-Registered Financial Advisor

The National Association of Personal Financial Advisors (NAPFA) is a leading professional association of Fee-Only financial advisors—highly trained professionals who are committed to working in the best interests of those they serve.

Trent DeBruin is a CERTIFIED FINANCIAL PLANNER™ Professional - Click for Verification

CFP® professionals are held to strict ethical standards to ensure financial planning recommendations are in your best interest. What's more, a CFP® professional must acquire several years of experience related to delivering financial planning services to clients and pass the comprehensive CFP® Certification Exam before they can use the CFP® designation.

Trent DeBruin is a CFA® charterholder

The CFA Program is the most respected and recognized investment management designation in the world with less than 200,000 charterholders globally.

This advisor has earned the Chartered Financial Analyst® designation (CFA® charter) by passing all three of the CFA exams and gaining relevant industry experience, demonstrating their mastery of the investment analysis and decision-making skills most needed in the global investment management profession.

Trent DeBruin is a Member of the XY Planning Network

The XY Planning Network is the leading organization of fee-only financial advisors who are focused on working with Generation X and Generation Y clients. Our mission is to connect consumers with best-in-class financial advisors who specialize in working with clients just like you.

MD Wealth Management, LLC is an Approved Dimensional Funds Advisor

Dimensional believes an advisor can work closely with you to understand your financial needs and provide a range of wealth management services, while encouraging the discipline essential to long-term investment success. Financial advisors who work with Dimensional operate independently from Dimensional and vary in the extent to which they use Dimensional funds.
Office Locations:
109 W Middle St
Chelsea, MI 48118