Trevor Scotto
CPA, CFP®, CEPA
Fiduciary Financial Group
Partner
Trevor
Scotto
CPA, CFP®, CEPA
Fiduciary Financial Group
Partner
We know that the money you invest represents years of hard work and sacrifice. The financial decisions we make together will impact your family for years to com. We won't let you down.
- Trevor Scotto, CPA, CFP®, CEPA
Fee-Only financial planner with locations in San Rafael, CA, San Ramon, CA, and Boise, ID, serving clients locally and across the country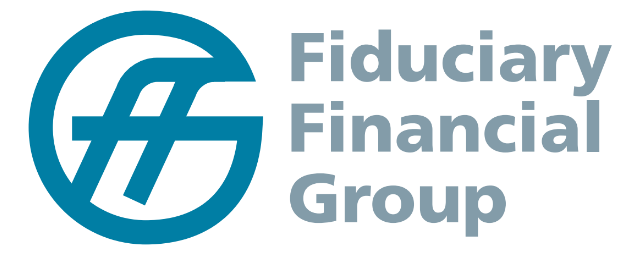 Trevor Scotto is a San Rafael, CA fee-only financial advisor serving clients locally and across the country. Fiduciary Financial Group provides comprehensive financial planning to help professionals, business owners, near retirees, and individuals experiencing life transitions organize, grow and protect their assets through life's ever-changing journey. As a fee-only, fiduciary, and independent financial advisor, Trevor Scotto is never paid a commission of any kind, and has a legal obligation to provide unbiased and trustworthy financial advice.
Trevor Scotto began his career with a strong foundation in tax and accounting. Soon after graduation, he earned his CPA license preparing tax returns for high-net worth families and small business owners. During this time, he also completed graduate courses in taxation from Golden Gate University in San Francisco. From there he further expanded his accounting expertise by joining the Finance team at Glassdoor, a startup tech firm later acquired for over $1B.
While he was able to gain a strong foundation in accounting, tax and business operations, Trevor left the tech industry to become an advisor to make a bigger impact directly. Trevor does this by managing the finances for a few select families and business owners in the Bay Area. He helps his clients simplify their lives by providing evidence-based investment strategies and goal based financial planning. Trevor believes in building long-term relationships based on trust and transparency. Trevor has positioned himself to be the go-to financial co-pilot for clients and their families. He emphasizes the importance of always having a family-oriented culture where clients feel at home.
At Fiduciary Financial Group, we hold ourselves to the highest standard of professional ethics... the fiduciary standard of care. It's a simple concept yet absent in many client/advisor relationships: Only provide advice and recommendations that are in the best interests of the client. Always. No exceptions.
We offer in-depth financial planning and wealth management.
This involves reviewing not only a clients budget and investments, but also their estate plan, beneficiary designations, mortgage and business financing, insurance documents, tax returns, etc. We are completely detached and unincentivized to solicit any particular investment product. Our incentive is simple: grow your money as much as possible within the confines of your tolerance for risk. We focus on liquid & publicly traded investments. We will, on occasion, branch out into non-publicly traded offerings for the sake of diversification but have a strict rule that if we put our clients funds into such a vehicle, we will also have invested some of our own money in the same offering.
Retirement Plan Consulting for Small Business Owners
The world of retirement plan design, administration, and ongoing investment management oversight is complex. With our ability to speak the same accounting language as your bookkeepers, payroll, and tax professionals, we can serve as the quarterback for your company retirement plan.
Strategic Philanthropy
Through our strategic partnership with Cogeo and vast network of estate planning attorneys and tax professionals, we can provide expertise on making your gifts count. Planned giving, life insurance as a gift, donor advised funds, charitable remainder and lead trusts, charitable gift annuities, etc. If you want to give, let us coordinate the effort.
Fee-Only, Fiduciary, Independent:

Three Important Criteria to Consider When Choosing a Financial Advisor.
Specialties
Comprehensive Financial Planning
Retirement Income Planning
Portfolio Management
Tax Planning and Preparation
Charitable Giving
Ideal Clients
Professionals with Equity Compensation
Retirees and Near Retirees
Widowed, Divorced, or Inheriting
Business Owners
Working Together
In-Office Meetings
Virtual Meetings
Clearly Defined Fees
No Product Sales
Complimentary Initial Consultation
Professional Designations & Affiliations
Trevor Scotto is a Verified Wealthramp Financial Advisor

Plenty of people call themselves a "financial advisor". But very few meet the standards of Wealthramp.

Wealthramp is a curated network of established and highly qualified fee-only advisors, and every member is personally interviewed and evaluated by founder Pam Krueger. As an award-winning personal finance journalist, Pam has spent the last 25 years advocating for and educating consumers on how to make the most of their money, and the importance of working with a Fee-Only financial advisor.

Trevor Scotto is a CERTIFIED FINANCIAL PLANNER™ Professional - Click for Verification

CFP® professionals are held to strict ethical standards to ensure financial planning recommendations are in your best interest. What's more, a CFP® professional must acquire several years of experience related to delivering financial planning services to clients and pass the comprehensive CFP® Certification Exam before they can use the CFP® designation.

Trevor Scotto is a Certified Public Accountant (CPA)

A Certified Public Accountant (CPA) is a professional accountant who has met the education and experience requirements set by their state's Board of Accountancy and has passed the Uniform CPA Exam. CPAs are licensed to provide a wide range of accounting services, including financial statement preparation, tax planning and preparation, auditing, consulting, and other financial advisory services.

Trevor Scotto is a Certified Exit Planning Advisor® (CEPA®)

The Certified Exit Planning Advisor® (CEPA®) designation is obtained by financial professionals upon completion of a five-day in-person credentialing program. Advisors who earn this credential are specially trained to help business owners create an exit plan for selling their company for maximum benefit. The CEPA Program integrates exit strategy into business, personal, and financial goals of the business owner. Using this holistic approach, Certified Exit Planning Advisors® guide business owners to decide when's the best time to sell their business and how to minimize taxes from the sale.
Office Locations:
1101 Fifth Ave
Suite 305
San Rafael, CA 94901

5000 Executive Parkway
Suite 150
San Ramon, CA 94583