Vid Ponnapalli
MS, CFP®, EA
Unique Financial Advisors
Financial Advisor for Busy Professionals
Vid
Ponnapalli
MS, CFP®, EA
Unique Financial Advisors
Financial Advisor for Busy Professionals
My Mission is to help You achieve financial wellness by providing Fee-Only Financial Planning services with a relentless focus on Personal Attention and Trust.
- Vid Ponnapalli, MS, CFP®, EA
Fee-Only Financial Planner providing Customized Financial Coaching, Investment Management, and Tax Services for Busy Professionals in New Jersey, New York city, and across the country.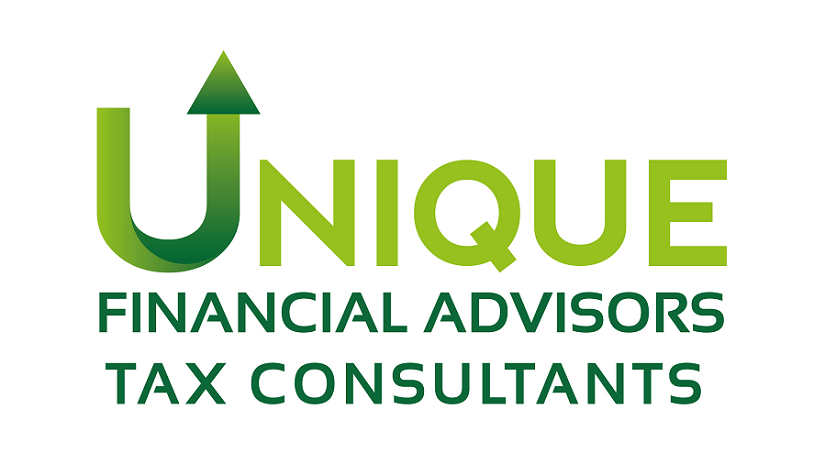 Vid Ponnapalli is the owner of Unique Financial Advisors & Tax Consultants headquartered in Holmdel, NJ, with satellite offices in Iselin, NJ, Princeton, NJ, and New York City. Unique Financial Advisors provides comprehensive financial planning, investment management, and tax prep and planning services to help clients organize, grow and protect their assets through life's transitions. As a fee-only, fiduciary, and independent financial advisor, Vid Ponnapalli is never paid a commission of any kind, and has a legal obligation to provide unbiased and trustworthy financial advice.
My name is Vid Ponnapalli. I am the owner of Unique Financial Advisors & Tax Consultants. I provide customized Financial coaching, Investment Management, and Tax services for Busy, Mid-career Professionals. Here is my story:
Flashback: I was 40. My wife and I were busy with our careers and three children. Our financial accounts were scattered. We were paying a lot in income taxes. We had conflicting financial goals: Spend on the car we like, spend on family vacations, save for our dream home, save for our kids' education, or save for retirement. We needed help organizing our financial life; We needed financial advice, so we could achieve our goals! We looked around but could not find an unbiased financial advisor who would put our interest before his/hers.
Fast forward: Five years later, I approached a financial advisor for help with Investment Management. His firm insisted that I need a minimum of $1million to become a client. I was not ready to commit that much money to start a new advisory relationship. Again, I could not find the financial advisor I was looking for!
That is when I realized that busy, mid-career professionals are under-served by traditional financial planning methods. I wanted to contribute and change this paradigm. The result: I launched Unique Financial Advisors in 2014 with a commitment to provide fee-only financial advice with no asset or income minimums.
If this fits your vision, too, please schedule a Free "Discovery meeting" to learn how I do what I do.
A couple of years into the practice, I realized while I was able to serve my clients with their financial planning and Investment Management needs, I still referred them to accounting firms for their tax preparation needs. Many of my clients indicated they rather have a one-stop source for their financial service needs. I listened to them and became an Enrolled Agent (EA) in 2016. As an EA, I am now able to prepare tax returns and represent clients before the Internal Revenue Service.
Long story short, my life experience led me to what I am doing, and I am passionate about it.
On a personal note – my beautiful wife, Maha and I live in Holmdel, New Jersey. Our three young boys are on their path to settling down in life. When I am not working, I enjoy hiking, skiing, and spending time with family.
Vid Ponnapalli is a Member of the National Association of Personal Financial Advisors

The National Association of Personal Financial Advisors (NAPFA) is a leading professional association of Fee-Only financial advisors - highly trained professionals who are committed to working in the best interests of those they serve.
NAPFA members live by three important values:
To be the beacon for independent, objective financial advice for individuals and families.
To be the champion of financial services delivered in the public interest.
To be the standard bearer for the emerging profession of financial planning.
Unique Financial Advisors is a New Jersey based Fee-Only Financial Planning firm serving clients locally and across the country. We provide customized Financial Coaching, Investment Management, and Tax services for Busy professionals.

Our mission is to help clients achieve Financial Security by providing Fee-only services with a relentless focus on personal attention and trust.
We refuse commissions. We do not sell financial products. We are fee-only.
We have all the right skills, knowledge and experience to help you.
We are a one-stop source for all your Financial needs. We provide Financial Planning as well as Tax Preparation Services.
We are honest and trustworthy. We work hard to win your confidence!
Please visit our website to learn more about us and our services.
Fee-Only, Fiduciary, Independent:

Three Important Criteria to Consider When Choosing a Financial Advisor.
Specialties
Comprehensive Financial Planning
Tax Planning
Investment Management
College Education Planning
Retirement Income Planning
Ideal Clients
Medical Practioners
Busy, Mid-career Professionals
Business Owners and Executives
Retirees and Near Retirees
Novice Investors
Working Together
In-Office Meetings
Virtual Meetings
Clearly Defined Fees
No Product Sales
Complimentary Initial Consultation
Professional Designations & Affiliations
Office Locations:
999 Palmer Avenue
Suite 5
Holmdel, NJ 07733

26 Broadway
8th Floor
New York, NY 10004

33 Wood Avenue South
Suite 600
Iselin, NJ 08830

Princeton Forrestal Village
116 Village Blvd, Suite 200
Princeton, NJ 08540