Brazos Wealth Advisors, L.L.C.
Certified Financial Planner
Brazos Wealth Advisors, L.L.C.
Certified Financial Planner
As a fee-only financial planner, my focus is to offer unbiased financial advice to help you achieve your life goals.
- Wes Shannon, CFP®
Fee-Only financial planner located in Fort Worth and Wichita Falls, Texas, serving clients locally and across the country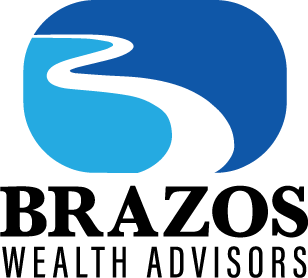 Wes Shannon is a native of Fort Worth, TX where he started his career as an insurance agent for his family's independent insurance agency.
After working decades in the insurance and financial services industry, Wes left insurance to do full-time financial planning and investment advising. Wes is a founder of Brazos Wealth Advisors. Wes specializes in working with business owners. Over the years he has worked with many small business people especially helping them retire, or as Wes will say setting up the "End Game" for their business.
This may mean selling, passing on to another generation, or just closing the business and walking away with a lot of money. Wes has a Bachelor of Business Administration from the University of North Texas majoring in Financial Planning. Wes is a Certified Financial Planning Professional™. Wes is an active member of the National Association of Personal Financial Advisors (NAPFA) and a member DFW chapter of the Financial Planning Association (FPA).
Wes enjoys the outdoors participating in golf, hiking, fishing, canoeing, and camping. He likes to cook, garden and read. He has a passion for old movies and is a Turner Classic Movie fan. Wes says, "I love good storytelling, that's what I look for in old movies". Expect Wes to listen to your story and dreams; then work in a sincere manner to help you reach those dreams.
Wes Shannon is a Member of the National Association of Personal Financial Advisors

The National Association of Personal Financial Advisors (NAPFA) is a leading professional association of Fee-Only financial advisors - highly trained professionals who are committed to working in the best interests of those they serve.
NAPFA members live by three important values:
To be the beacon for independent, objective financial advice for individuals and families.
To be the champion of financial services delivered in the public interest.
To be the standard bearer for the emerging profession of financial planning.
Brazos Wealth Advisors, L.L.C.
... is a registered investment adviser helping individuals, businesses, and charitable organizations to plan and manage their money.
We help people with many of the following:
• Rolling over 401(k) from previous employers
• Planning for retirement (determining what is "Your Number")
• Creating budgets
• Making financial statements
• College planning (how to save and pay for college costs)
• Tax planning
• Deciding where to invest retirement savings
• Picking investments in a 401(k), 403(b), or other retirement plans
• Insurance reviews
• Estate planning (see that your property and money go to the people you choose)
• Trusts (when to create a trust and how to manage a trust)
• Social Security planning
• Retirement planning (how to invest and spend retirement money)
• Roth and regular IRA's
• Setting up a plan to be a Millionaire
Fee-Only, Fiduciary, Independent:

Three Important Criteria to Consider When Choosing a Financial Advisor.
Specialties
Comprehensive Financial Planning
Retirement Income Planning
Investment Management
Small Business Valuations
Estate Planning
Ideal Clients
Business Owners and Executives
Retirees and Near Retirees
Growing Families
Sudden Money Situations
Novice Investors
Working Together
In-Office Meetings
Virtual Meetings
Clearly Defined Fees
No Product Sales
Complimentary Initial Consultation
Professional Designations & Affiliations
Office Locations:
2833 Crockett St.
Suite 102
Fort Worth, TX 76107