Lodestar Financial Management
Principal
Lodestar Financial Management
Principal
Customized advice. Full service. Emphasis on simplification, cost savings, and putting you in charge of your money, your now, and your future. Life. Money. Aligned.
- Wesley Stien, CFP®, MBA
Fee-Only financial planner located in Arlington, VA, serving clients locally and across the country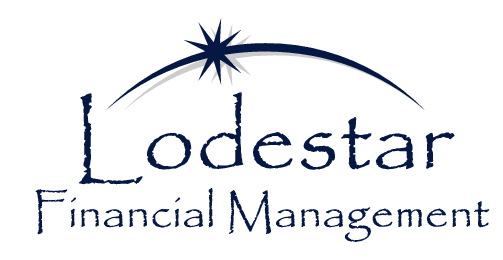 Wesley Stien is a Arlington, VA fee-only financial planner. Lodestar Financial Management provides comprehensive and objective financial planning to help professionals organize, grow and protect their assets through life's transitions. As a fee-only, fiduciary, and independent financial advisor, Wesley Stien is never paid a commission of any kind, and has a legal obligation to provide unbiased and trustworthy financial advice.
Wesley Stien likes sharp pencils, his HP12C Platinum financial calculator, spreadsheets, financial markets, long walks on the beach, and bad jokes.
More than all of that, he likes to help people. Most of all, he likes to help people with their money. Well maybe not most of all, he does have quite a few personal interests, but certainly the most of any occupation he has found to date.
Wes thought that he would be helping people when he started as a financial advisor in 2006, but it sure didn't feel that way. It felt like he was selling stuff. In hindsight, it wasn't even very good stuff. That did not appeal to Wes; although, like most people, he does like stuff.
Thus began a journey which led to Lodestar Financial Management. Like most journeys, it was at times scary and frequently very challenging. In the end it was well worth it. He found a community of financial advisors that thought the way that he did! He works on the same side of the table with great clients. He watches as they accomplish amazing things. He is grateful that he had a small part in their success.
CREDENTIALS:
Wes is a CFP® practitioner who holds a Bachelor's degree in psychology from James Madison University, an MBA from George Mason University, and an executive certificate from Georgetown University.
Wesley Stien is a Member of the National Association of Personal Financial Advisors

The National Association of Personal Financial Advisors (NAPFA) is a leading professional association of Fee-Only financial advisors - highly trained professionals who are committed to working in the best interests of those they serve.
NAPFA members live by three important values:
To be the beacon for independent, objective financial advice for individuals and families.
To be the champion of financial services delivered in the public interest.
To be the standard bearer for the emerging profession of financial planning.
Lodestar Financial Management is a comprehensive financial planning firm serving professionals in the Washington, DC metro area.
WHY LODESTAR?
Independent: I work for you. Only you. Not a Wall Street bank or its shareholders. Your interests always come first.
A flat fee. The most transparent, conflict free fee structure.
Value. A business model focused on creating value for you.
Advice. I do not sell financial products or receive commissions.
Comprehensive Planning: Investments, Tax, Insurance, Estate, Liability and General Financial Advice
Step-by-step implementation. Each phase is broken down into manageable steps.
WHAT YOU CAN EXPECT FROM LODESTAR FINANCIAL MANAGEMENT:
Straight talk. As investors we are often our own worst enemies. You may not always like it, but you will always hear the truth from me. I want what is best for you.
All-inclusive approach. Together we evaluate all aspects of your finances and design a strategy where each part works in harmony with the others. You'll see that I pay attention to areas of your financial life that are often overlooked or ignored by other "financial planners."
Access. Life is constantly changing. For one annual retainer fee, you can meet with me or speak to me as often as is necessary to help you accomplish your financial goals.
Value for your money. I am committed to providing value that exceeds my fee. It's a concept that is virtually non-existent in the financial planning profession. But doesn't it make sense that your financial advisor should work to save you more than he charges you?
A relationship . . . with a person! We will spend lots of time together. The more I know about you, the more value I can add, the better I can anticipate potential threats to your plan, and the better I can translate your personal values into dollars.
Fee-Only, Fiduciary, Independent:

Three Important Criteria to Consider When Choosing a Financial Advisor.
Specialties
Comprehensive Financial Planning
Retirement Income Planning
Investment Management
Tax Planning
Ideal Clients
Retirees and Near Retirees
Growing Families
Business Owners and Executives
Working Together
In-Office Meetings
Virtual Meetings
Clearly Defined Fees
No Product Sales
Complimentary Initial Consultation
Professional Designations & Affiliations
Wesley Stien is a NAPFA-Registered Financial Advisor

The National Association of Personal Financial Advisors (NAPFA) is a leading professional association of Fee-Only financial advisors—highly trained professionals who are committed to working in the best interests of those they serve.

Wesley Stien is a CERTIFIED FINANCIAL PLANNER™ Professional - Click for Verification

CFP® professionals are held to strict ethical standards to ensure financial planning recommendations are in your best interest. What's more, a CFP® professional must acquire several years of experience related to delivering financial planning services to clients and pass the comprehensive CFP® Certification Exam before they can use the CFP® designation.

Wesley Stien is a Member of the Alliance of Comprehensive Planners (ACP)

Alliance of Comprehensive Planners (ACP) is the community of tax-focused financial planners that operate under the retainer model. Passionately dedicated to superb client service, ACP planners' only source of income is client retainer fees – not commissions. With an ACP planner, you can be confident you're getting experience, knowledge, research, and most importantly, advice that is tailored just for you.
Office Locations:
4420 8th Street South
Arlington, VA 22204